Poor connection speed can be a killjoy for most gamers, especially for games requiring high reflexes. Aside from that, internet service providers (ISPs) often monitor and target high-bandwidth users such as gamers, streamers and torrenters, consequently throttling the bandwidth. A virtual private network (VPN) can prevent all of this. VPNs optimized for gaming ensure online safety, privacy and security, prevent DDoS attacks and bandwidth throttling, and reduce ping and lags.
With the online world becoming increasingly volatile, people need to be more deliberate about online safety, and a VPN helps achieve that by providing security on public WiFi networks and ensuring data privacy from ISPs. VPNs also enable users to access geo-restricted sites and regions, provide protection when working remotely, and ensure users' data isn't exposed to government surveillance agencies or other third parties. VPNs prevent data leaks and can access streaming sites such as Netflix, Amazon Prime Video and Hulu. These tools are also effective in unblocking censored countries such as China, Turkey, the UAE and others. VPNs are easy to use, support several devices and generally provide online security for users.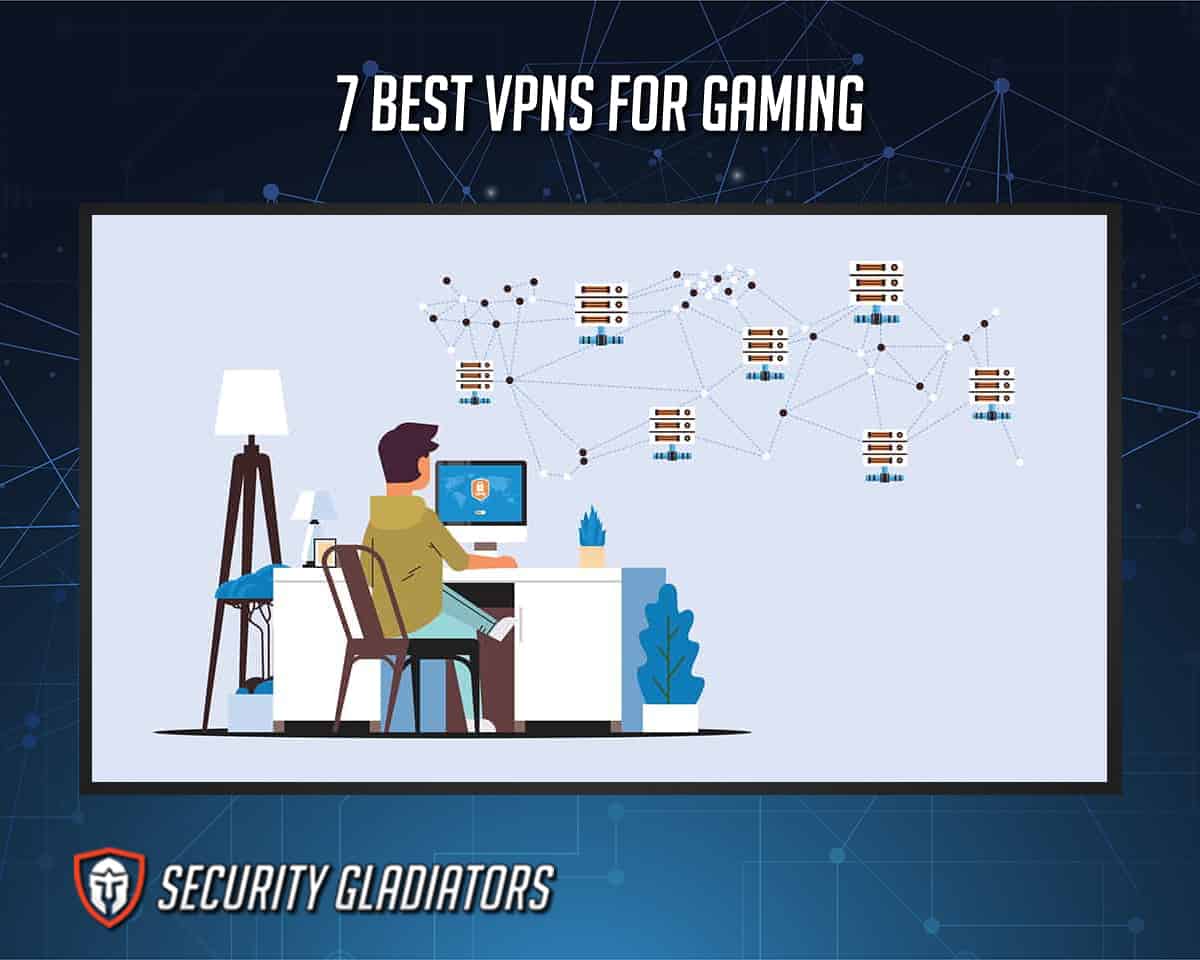 While many VPNs are available on the market, not all are optimized for gaming. In this article, however, the 7 best VPNs for gaming will be reviewed.
1. Surfshark
Located in the British Virgin Islands, Surfshark is a VPN that focuses on online privacy, security and safety. With Surfshark VPN, users can play games securely and anonymously, conceal IP addresses in Discord and other chats, and protect devices from DDoS (Distributed Denial of Service) attacks.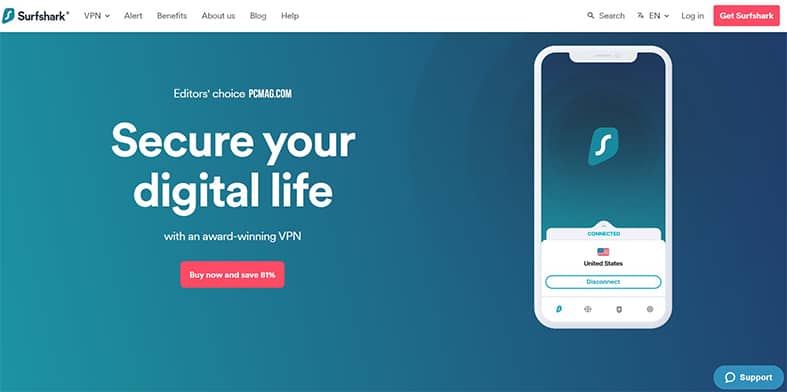 There are several advantages to Surfshark. ISPs often analyze users' data and limit bandwidth when observing intense online activities. However, Surfshark VPN prevents these ISPs from throttling data so that users can play games all day without limits. With Surfshark, users can switch to a VPN server in a time zone that has a game pre-load to access the latest game releases and start playing right away without waiting. Surfshark also guards against DDoS attacks, a common threat in which a hacker intentionally crashes a game and interrupts the flow of play.
On the downside, this VPN is quite expensive compared to competitors. Also, the long-term subscription plan is a bit confusing.
Surfshark offers three different billing packages. There's the monthly plan for $12.95, the six-month plan for $6.49 per month and the 24-month plan for $2.49 per month. The 24-month plan has an 81% discount, while the six-month plan has a 50% discount.
Surfshark is easy to use. The steps are given below.
Select an ideal plan.
Download a suitable app.
Input the name and password to sign up.
Log in, connect to a server and start playing games.
Surfshark helps gaming in several ways. For starters, the VPN features excellent speed for a lag-free gaming experience. Also, the VPN offers protection from DDoS attacks, hides IPs from the view of ISPs and other monitoring agencies, and helps access geo-restricted games.
With over 3,200 servers in 65 countries, Surfshark's network is large enough to support any gameplay. Besides, Surfshark features apps for major platforms and also supports routers. The VPN features a split tunnel, allowing specified traffic to pass through the VPN while others can go through the usual route.
Beyond being great for gaming, Surfshark also has many other benefits. This VPN can unblock major streaming services, including Netflix, BBC iPlayer, Amazon Prime Video, Disney+ and Hulu. Surfshark can easily bypass geo-restrictions placed by some countries and regions. The VPN features several protocols such as IKEv2, OpenVPN and WireGuard, along with a zero-log policy and military-grade encryption for secure connections. Aside from 24/7 customer service, Surfshark also offers a 30-day money-back guarantee.
While Surfshark VPN offers many great benefits, there are some risks to the service too. For starters, users found accessing geo-restricted areas could lead to legal problems. Also, the VPN has inconsistent speed and does not support illegal torrenting.
---
2. IPVanish
IPVanish is recognized as one of the top VPNs for gaming, offering online security, privacy and safety during gameplay and delivering the fastest connections in the business. The VPN offers online freedom by enabling access to restricted websites and apps while encrypting users' information. The VPN service does not throttle bandwidth, enabling users to play games for as long as possible without sacrificing the internet connection and speed.
There are many benefits to using IPVanish. When connected to a public wireless network hotspot, users are exposed to online predators and hackers who can steal personal data and intercept confidential information, but IPVanish protects users' data on such networks. Further, ISPs often conduct deep packet inspection and limit internet speed if intense use is discovered, thereby cutting off access to activities like video streaming, gaming and torrenting. However, IPVanish hides users' online activities, thus preventing ISPs from monitoring customers' data.
Note:
Location-based censorship and firewalls can prevent users from accessing many gaming platforms such as Steam, an app that provides a list of games for many devices. With IPVanish, however, users can safely access gaming sites, apps and media from anywhere worldwide and at any time.
But despite IPVanish's sterling performance, the VPN does not have dedicated servers for gaming. Also, the VPN's privacy policy isn't the best.
IPVanish has a simple and affordable price plan for both monthly and yearly subscriptions. The annual plans are cheap and come at a discount. By subscribing to the yearly service, users pay $53.99 for the first year (at $4.50 per month) and $89.99 thereafter. The same applies to the annual "VPN + Backup" plan, which costs $65.99 per year (at $5.50 per month) and $109.99 thereafter. However, users will need to pay a bit more if paying on a monthly basis. The monthly VPN plan costs $10.99 per month, while the VPN + Backup option costs $12.99 per month.
IPVanish is easy to use and offers free apps for PC and macOS devices on all subscription plans. To use the VPN, follow the steps given below.
Choose a preferred plan on the IPVanish website.
Sign up and create an account by providing login details.
Install the VPN app that suits the operating system/device. Alternatively, if using a game console, the user may manually configure the VPN.
Select the gaming system to be protected. (Gaming systems can also be protected by setting up a VPN router.)
Connect to a server and begin gaming.
IPVanish helps gaming in many ways. This VPN app enables gamers to access any game, even geo-restricted ones. Also, IPVanish protects networks from DDoS attacks, prevents ISPs from blocking or limiting internet connectivity, and protects the identity of users.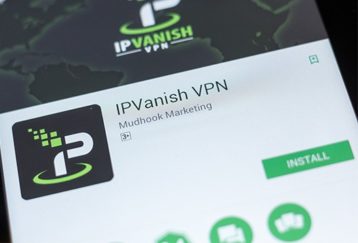 Aside from gaming, there are other benefits to IPVanish. First, the VPN allows users to share large torrent files without revealing the users' identity or information. IPVanish can access restricted websites, apps and content, including Netflix, BBC iPlayer, Hulu and Amazon Prime Video. The VPN also features secure 256-bit encryption, which is the best encryption available, and offers various protocols including IPSec, IKEv2, TCP, UDP, PPTP, L2TP, WireGuard and OpenVPN. With this, users' data and online presence are kept safe, secure and private.
With hundreds of servers spread across more than 75 countries, users can connect to any server and experience fast connection speed, which is ideal for video streaming, torrenting, gaming and internet surfing.
IPVanish poses some risks to users, though. The privacy policy has been controversial in the past and may be a concern to more privacy-conscious users. And although the VPN claims to have a strict zero-log policy, the question remains to be seen if the VPN leaks users' data or not.
---
3. ExpressVPN
ExpressVPN is one of the top-tier VPNs providing easy-to-use apps to improve the gaming experience on all major devices. This includes offering protection against ISP throttling, optimization for stability and speed, and security against DDoS attacks.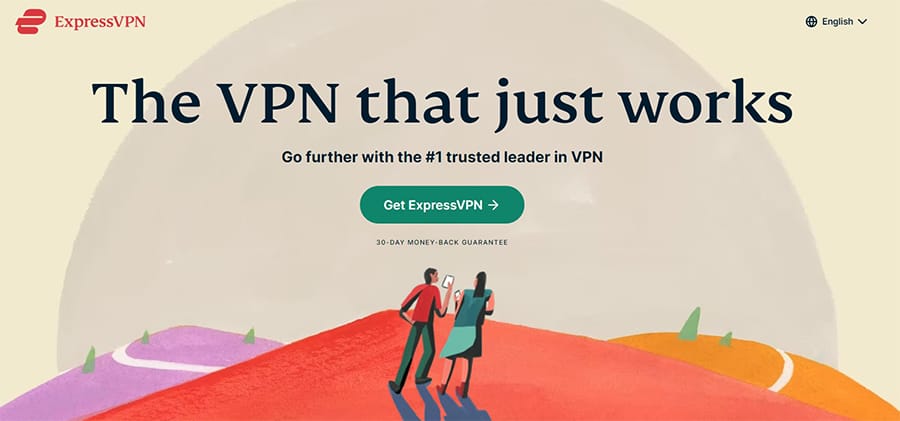 The VPN, which has servers in more than 94 countries worldwide, is ideal for users who want to play games with friends abroad or those seeking to engage in deals that are ordinarily not available.
As one of the best VPNs for gaming, ExpressVPN offers several advantages, namely excellent speed for seamless and super-fast games. The VPN features 256-bit AES leak protection, split tunneling and a kill switch for extra protection. ExpressVPN avoids DDoS attacks by concealing users' IP addresses and offers unlimited premium bandwidth. This VPN minimizes lag and ping with a network of over 3,000 servers across 94 countries and 160 server locations. Moreover, ExpressVPN secures data in an encrypted tunnel for a throttle-free online experience while offering access to the latest DLC and other online games. The app can be used on all devices, including computers and tablets.
However, the disadvantages of ExpressVPN are that the service is pricey compared to competitors and only allows five simultaneous connections.
ExpressVPN offers three standard subscription plans: The one-month plan costs $12.95, the six-month plan is $9.99 per month billed as $59.95 every six months, and the 12-month plan costs $8.32 per month billed as $99.95 every 12 months.
In just a few steps, ExpressVPN can be installed and ready to use. Follow the steps below.
Download the ExpressVPN app on a mobile device or computer.
Set up the VPN service by following the on-screen instructions.
Connect to any of the 160 server locations in any of the 94 countries available.
Now, users can enjoy a fast and enjoyable gaming experience.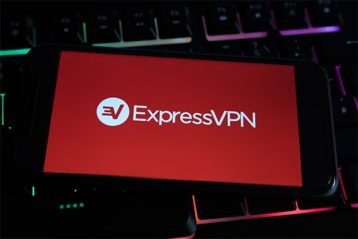 ExpressVPN helps with gaming in many ways. The VPN encrypts the internet connection and hides users' IP addresses so that ISPs, governments and other surveillance agencies cannot monitor a user's online activities. ExpressVPN also grants access to several servers, reduces lag, improves ping and guards against DDoS attacks—all of which ensure a seamless and secure gaming experience.
With ExpressVPN, gamers will be able to access some games sooner rather than waiting for a staggered rollout. For instance, Call of Duty Mobile was available in Australia three months earlier than other countries; with ExpressVPN, players can have access to the game at the same time as those in Australia.
Aside from being ideal for gaming, ExpressVPN is beneficial in many other ways. The VPN offers excellent speed performance for streaming 4K/8K videos, surfing the internet and performing other tasks. ExpressVPN allows peer-to-peer torrenting so that users can share or download large files. Besides, the VPN has a solid, strict no-log policy so that users' information and online activities are kept confidential. Furthermore, while China, UAE, Japan and some other countries have solid geo-restrictions in place, ExpressVPN is able to bypass these limitations and access content without issues.
However, there are a few risks to using ExpressVPN. Starting with a point that applies to all VPNs, not just ExpressVPN, users should know that the use of VPNs is illegal in censorship-heavy countries like China. Using a VPN in such countries could put users in legal trouble.
Also, ExpressVPN is quite expensive, more so than other competitors. ExpressVPN only allows five simultaneous connections, which is more limited than competitors. Furthermore, the VPN offers no dedicated IP addresses for streaming and torrenting.
---
4. VyprVPN
VyprVPN is one of the best VPNs for gaming, featuring more than 300,000 IP addresses and over 700 servers across 70-plus countries worldwide to ensure gamers' real IP addresses can't be traced back to the individual users. With VyprVPN, gamers can play games without fear of DDoS attacks. The VPN also has a NAT Firewall that blocks unauthorized inbound traffic.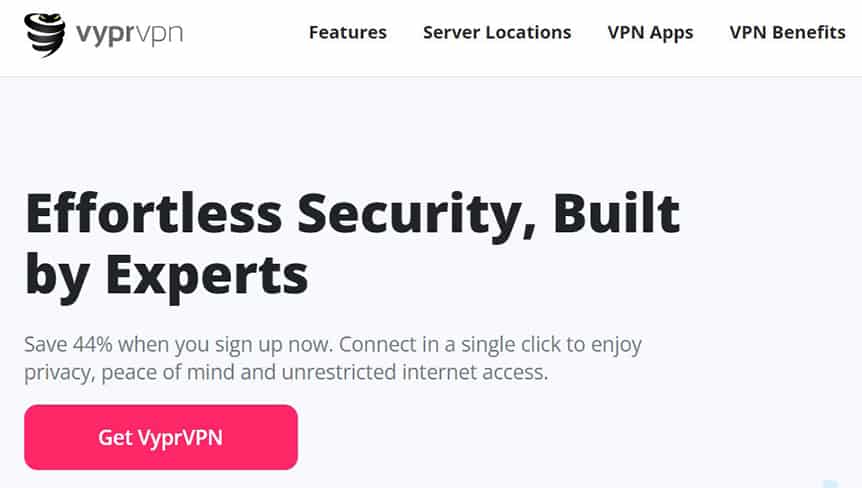 VyprVPN is beneficial in many ways. ISPs can monitor, throttle and reroute network traffic to poorly optimized networks. However, VyprVPN minimizes lags, defeats throttling and avoids congested networks by using the VPN's optimized networks. Gamers can play new titles by connecting to servers in regions with an earlier release date. Players get to play new video games hours or days before the games are released in the home country/region. Also, the VPN offers mobile and desktop apps for all major devices, including Android, Mac, Linux, Windows, TVs and routers. Moreover, with VyprVPN, gamers can carry out online activities without fear of DDoS attacks shutting down the network. With the VPN's anti-DDoS protection, networks are kept safe from attacks and threats. Also, the VPN has a NAT Firewall feature, enabling users to block unauthorized inbound networks.
On the downside, VyprVPN has a smaller server network than competitors. The VPN's connection times can be slow, and the VPN has mediocre speeds.
VyprVPN offers three standard subscription plans. The longest option is the 36-month plan, which comes with 12 months free and is billed $65 every 36 months ($1.81 per month). Next is the 18-month plan, which includes six free months and is billed $45 every 18 months ($2.50 per month). There's also the two-month plan which includes one free month and is billed $12.95 every two months ($6.47 per month).
Users can begin to enjoy gameplay on VyprVPN by following the steps given below.
Sign up for VyprVPN on the company's website.
Download the VPN and launch the app on a compatible device.
Choose the server to be connected to.
Begin playing games and carrying out other online activities securely.
VyprVPN enables gamers to play games with friends across the globe. With over 700 servers in more than 70 countries and continents such as Asia, South America, Europe, Oceania, Africa and North America, users can connect with friends without geographic restrictions.
Also, with the VPN's anti-DDoS attack protection and NAT Firewall functions, gamers can play for long hours without fear of DDoS attacks shutting down the network or unrequested traffic gaining network access. VyprVPN allows users to play games nonstop, whether on the go or via public WiFi.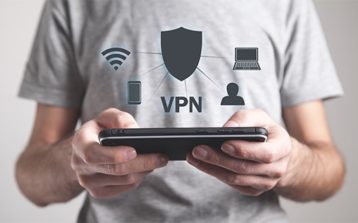 Besides gaming, VyprVPN is also beneficial in other aspects. VyprVPN encrypts internet traffic using 256-bit encryption and prevents snooping and monitoring by ISPs by concealing users' true IP addresses. The VPN enables users to stream content from anywhere worldwide and stay secure in the process. Moreover, the VPN allows users to download and share files securely and privately and is able to bypass restricted and censored networks, whether in China, Turkey, Russia or anywhere in the Middle East. Furthermore, VyprVPN has a strict zero-log policy, ensuring users' data is not leaked.
Despite a sterling performance, there are risks to the VPN service. VyprVPN has slow speeds, which makes the connection slow and causes lagging and buffering during gameplay. Also, VyprVPN's small server network limits the amount of global connections users have to choose from.
---
5. PureVPN
PureVPN has a multi-login feature that supports up to 10 devices at a time, enabling family and friends to enjoy gaming. With PureVPN, users can connect to any preferred server and play in any region without restrictions. The VPN also prevents ISP throttling and DDoS attacks.
There's a lot to be gained from PureVPN. First, PureVPN users can play games without worrying about being throttled or paying for additional bandwidth. Also, the VPN offers exclusive titles to gamers. PureVPN can bypass geo-restrictions, allowing gamers to instantly access regional limited DLCs, games and pre-orders. No matter the current location or destination, PureVPN enables users to be everywhere virtually. For instance, a gamer can be located in Africa and play games restricted to Europe.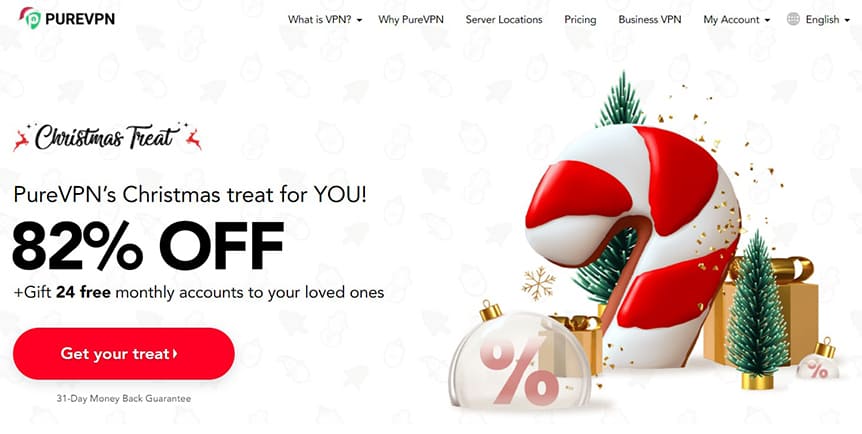 Furthermore, DDoS can ruin a gaming experience, but with PureVPN, the gameplay doesn't have to be interrupted as the VPN features DDoS protection. The VPN's port forwarding feature can bypass common restrictions that prevent multiplayer gaming, thus enabling gamers to play with friends and family. Besides, the VPN features more than 6,500 servers in over 78 counties so that users can access a diverse range of regions/countries in selecting a server.
While PureVPN is great, this VPN has some notable cons, including a confusing and controversial privacy policy, connection issues and few extra privacy tools.
PureVPN offers three subscription plans. The one-month plan costs $10.95 with no discount. The 24-month option costs $2.91 per month billed as $69.95 with a 73% discount. The 12-month plan costs $3.74 per month with a 66% discount.
Like the others, PureVPN is easy to use. The steps are given below.
Download the VPN on a PC or mobile device.
Open the exe file and follow the installation guide.
Click on "run as administrator" to start the download process.
When prompted, input the right password and click yes.
To connect to the VPN, input the username and password sent upon subscribing.
Select the desired server and make a connection.
PureVPN improves the online gaming experience in many ways. The VPN prevents ISP throttling and monitoring, enables seamless video streaming and gameplay without interruption, and can access geo-restricted sites so that users can play games instantly rather than wait until a later release date.
This VPN makes gaming fun by preventing DDoS threats and attacks and features port forwarding for multiplayer gaming. With one connection, users can connect 10 devices simultaneously, allowing friends and family to enjoy gaming. Furthermore, the VPN eliminates "price discrimination," a situation in which companies charge users differently based on location. By changing the IP address to a region with lower prices, users are prevented from being ripped off.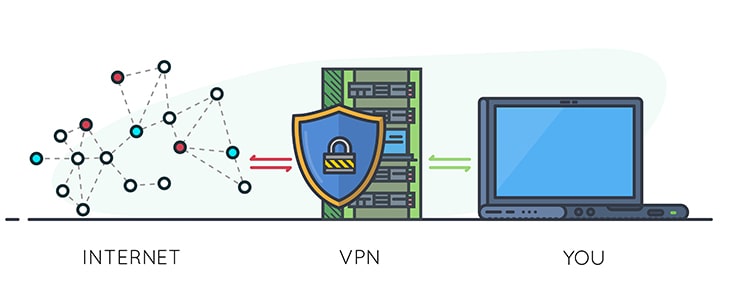 Beyond gaming, PureVPN is ideal for other activities. PureVPN employs strong 256-bit encryption and several protocols to protect users' data. For users who wish to have static IP for certain purposes and extra anonymity, PureVPN features a dedicated IP add-on. PureVPN masks users' identities so that online activities can be carried out privately. This VPN also has optimized servers for peer-to-peer file-sharing and can access restricted websites. Dedicated streaming servers are available for fast streaming, and all PureVPN servers support 10Gbit connection speeds. The software works on all major devices, including routers, smart TVs, Kodi, smartphones, Amazon Fire TV Stick and others. The VPN also allows 10 simultaneous connections.
While PureVPN has proven to be a safe and reliable VPN service, some of the logging policies are suspicious and questionable. Also, the VPN has a slow speed despite claiming to be among the fastest for gaming.
---
6. CyberGhost
CyberGhost is one of the best VPNs for gaming. With over 7,400 servers spread across 90-plus countries, the VPN has a vast server network, and users can set up a connection directly on routers. While not as fast as some VPNs, CyberGhost's speed is sufficient for gaming, and the VPN is stable with a great ping when the right location is selected.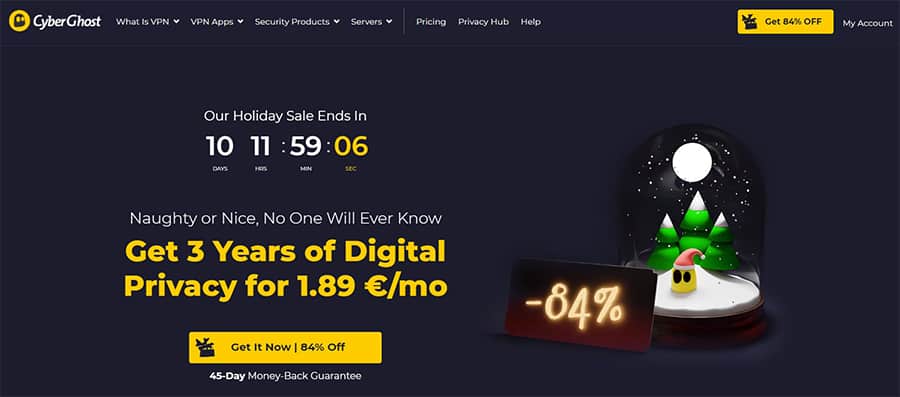 CyberGhost is beneficial to gamers. The VPN is optimized for PS4, PS5, PS3, Xbox One and Xbox 360, among other consoles. With CyberGhost VPN, every possible threat and potential DDoS attack is eliminated before occurring, hence users don't get logged out in the middle of an interesting gaming session. Not every game is accessible to all gamers. For instance, PUBG was banned in India and Rockstar's Bully was banned in the U.S., the U.K. and Brazil, but users can still access these games with a VPN like CyberGhost. Moreover, although many games launch on the same date globally, the time zones are often different. CyberGhost helps users access these games easily by connecting to a server in a country with an earlier launch time. Furthermore, using a VPN such as CyberGhost improves the ping time; the lower the ping, the less the lag and faster the game display.
However, the disadvantages of CyberGhost include limited payment options and a dubious log policy.
CyberGhost VPN offers three subscription plans. The one-month plan costs $12.99, the six-month plan is $6.39 per month (billed $38.34), and the two-year plan costs $2.25 per month (billed $58.50) and includes two months free.
CyberGhost is also easy to use. Users should follow the steps given below.
Select a preferred subscription plan.
Download CyberGhost VPN.
Choose the device to add (Windows, macOS, iPhone/iPad or Android).
Install the VPN.
Connect to a VPN server.
Select a preferred server location.
Start gaming.
CyberGhost is ideal for gaming and is helpful in many ways. The VPN is easy to use, making the product ideal for amateur players. Also, the VPN features port forwarding, which helps to minimize lagging when connected to the internet.
Also, users can set up the VPN connection directly to routers, and if consoles are connected to a wireless connection, the VPN automatically offers the same protection. CyberGhost has servers across more than 90 countries, so users can easily switch between servers and access early-release games.
Beyond being a VPN for gaming, CyberGhost is ideal for many other things. One of the main benefits of CyberGhost VPN is that the VPN protects online activities and information, including pictures, emails, passwords, banking and payment information, and other confidential details. The VPN has a built-in ad-blocker that removes ads and bugs for a seamless online experience. Also, CyberGhost can access geo-restricted websites, including streaming platforms like Netflix, BBC iPlayer, Hulu and Amazon Prime Video. With one subscription, users can protect up to seven devices at once. The VPN offers support for all major devices, including Android, iPhone, Linux, Raspberry Pi, macOS and more. CyberGhost protects users by replacing real IP addresses with that of the VPN's servers. This way, users can engage in online activities without being monitored by ISPs, hackers or government surveillance agencies.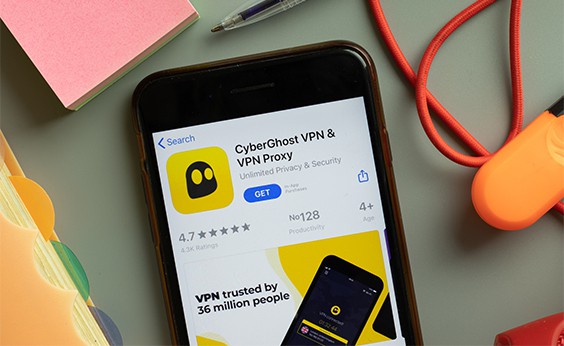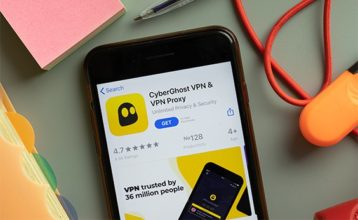 While no VPN guarantees 100% online safety and protection, some pose more risk than others. CyberGhost could include more encryption features. The VPN lacks additional, high-grade privacy features such as SHA-2 encryption, or direct connection through Tor, putting users at risk of hacking and cyberattacks. Another risk is CyberGhost's suspicious root certificate. While the VPN updated features of the outdated version, the process involved packet inspection. CyberGhost is also unable to access censored countries such as Iran and China.
---
7. Private Internet Access
Private Internet Access (PIA) is an ideal gaming VPN for gamers who require more speed. The VPN features squid proxies that improve ping latency by utilizing less encryption.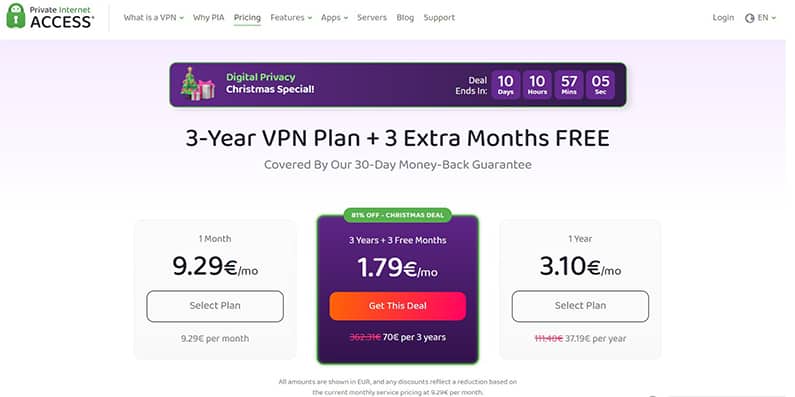 Like all VPNs, there are pros and cons to Private Internet Access. First, ISPs monitor internet activities and may throttle connection speeds when noticing intense activities like gaming. But Private Internet Access VPN encrypts network traffic, thus preventing ISPs from detecting users' online activities. Also, with PIA, gamers can access restricted or new games and exclusive in-game content and features. Also, users can take advantage of cheaper game prices in other countries. In gaming, many tactics are deployed to win at all costs—including introducing DDoS attacks that freeze a user out of a game or target the IP address to slow down the network. PIA prevents this by protecting IP addresses and ensuring games are uninterrupted.
Despite being a great VPN for gaming, Private Internet Access does have some disadvantages. This VPN is not as fast as some competitors, is not ideal for amateur VPN users and does not have stealth servers.
Private Internet Access offers three price plans. The one-month plan costs $9.95, while the one-year plan costs $3.33 per month (at $39.95 per year), and the three-year plan is $2.03 per month (at $79 for three years).
Gain access to unlimited gaming in seconds by following the steps given below.
Purchase a preferred plan on the Private Internet Access website.
Download and open the PIA app.
Connect to a server.
Start enjoying uninterrupted and secure gaming.
Private Internet Access VPN helps gaming by providing an additional protective layer between devices and the internet (including gaming servers). Users can enjoy all types of benefits when using PIA VPN in gaming, including additional protection, increased speed and quick access to gaming content.
PIA VPN is also useful in many ways beyond gaming. With this VPN, virtual locations can be hidden or changed so that third parties are unaware of where a particular user is located. This prevents geo-restrictions and tracking by advertising companies and government agencies.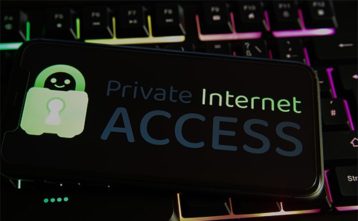 PIA's advanced security features include a secure kill switch to prevent data leaks if the VPN connection fails, top-tier protocols such as OpenVPN and WireGuard for data security, customizable settings including port forwarding, DNS settings, proxies and a built-in ad-blocker. Private Internet Access supports all major devices, including Windows, Chrome, Firefox, Android, iOS and macOS, and offers 10 simultaneous connections with one subscription. Lastly, PIA provides fast, reliable servers across 78 countries and is optimized for 10Gps, providing lightning speed. The VPN features limitless bandwidth with no speed throttling.
But despite Private Internet Access being a great option for gaming, the VPN comes with some risks. The ad-blocker isn't very robust and doesn't do a good job of totally blocking ads. Also, the VPN can be complicated and is not ideal for users looking for a hands-on VPN. Furthermore, PIA doesn't have stealth servers and isn't as fast as its competitors.
---
Is a VPN Better for Gaming?
Yes, a VPN is better for gaming. Regardless of the type of games played and the device being used, introducing the use of a VPN will help maintain online security and privacy. Generally, VPNs improve the gaming experience.
There are many benefits of using a VPN for gaming. Some games are more expensive than others, depending on the location of the player. For instance, Steam costs more in some countries than in others. But by connecting to a VPN, players can purchase the game from a location at a lower cost, thereby saving money. In the same way, some tournaments are only available in certain countries, but with a VPN, users can bypass the geo-restrictions and participate in those tournaments.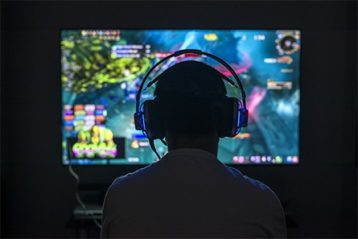 Moreover, VPNs encrypt internet activities, preventing internet service providers from monitoring users' gaming activities. ISPs are also prevented from selectively throttling bandwidth when users play online games with a VPN. Throttling is common and happens when ISPs detect high-bandwidth activities tied to online video games.
Furthermore, using a VPN prevents gamers from being doxed. This refers to the ability for hackers to detect a player's real name and home address by knowing the player's IP address. But with a VPN concealing the player's IP address, hackers can't detect a user's data.
Note:
Before a VPN can be used on a gaming console, the software will need to be installed on a router. The connection can be made over a wireless
network or ethernet
. For users who wish to use a VPN for gaming on a computer, the VPN app will need to be downloaded directly to the PC to connect.
Which VPNs Cause Lag?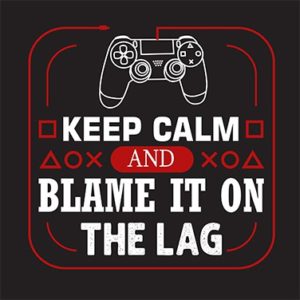 VPNs with high latency, such as VyprVPN, tend to cause lag. Also, if a VPN has limited data, the VPN might lag, especially during peak periods with many other users on the same network. This causes a WAN error, a type of traffic jam for data packets.
At its core, a VPN's main task is to encrypt the internet connection and send the data through a secure server. To do this, the VPN uses several encryption and protocols, which ultimately slows down the internet connection or causes lagging. Overall, the more the encryption and protocols, the higher the chances of lagging.
Can a VPN Reduce Ping?
Yes, a VPN is capable of lowering ping. To do this, the VPN sends data packets through a direct channel rather than the user's connection. This allows data to flow more freely and seamlessly so users can enjoy online gaming with reduced ping.
There are many advantages to using a gaming VPN to reduce ping. VPNs help prevent bandwidth throttling and streamline the network connection. However, the VPN will only end up increasing ping rather than reducing ping and may prevent gaming on long-distance servers.
Do Pro Gamers Use VPNs?
Yes, some pro gamers use VPNs for many reasons. One benefit is that VPNs prevent the high ping that results from bandwidth throttling. Also, using a VPN prevents DDoS attacks and allows users to avoid doxing since the location is hidden from third parties.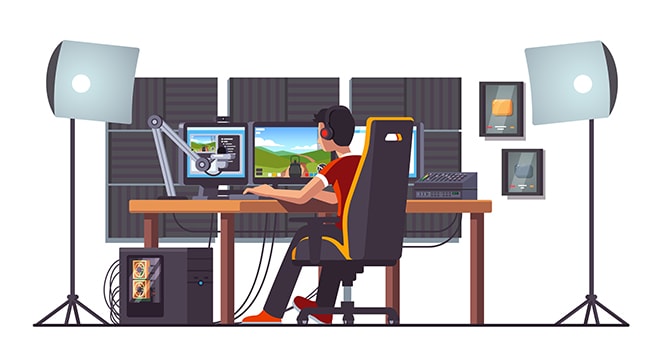 Whether PUBG, Fortnite, Counter-Strike: Global Offensive, Dota 2, League of Legends, StarCraft II, Overwatch, Hearthstone, Heroes of the Storm, Arena of Valor or any other title, the use of a VPN ensures online safety and security during gameplay.
What Is the Best VPN for Android Gaming?
While there are many VPNs for Android gaming on the market, the best are listed below.
Surfshark: This VPN is customizable, with a powerful performance and intuitive interface. Surfshark's app for Android gaming features a four-tab design that makes gaming on Android simple. There's also a multihop feature with two special modes designed to bypass geo-restrictions.
ExpressVPN: This is one of the best VPNs for Android, featuring fast speed and top-tier privacy, safety and security features. The Android app has a single-touch landing screen that makes for an easy and fast connection to any server by default. ExpressVPN is optimized for an enjoyable gaming experience.
IPVanish: The VPN packs lots of digital dials and knobs into the smaller screen with the Android app, giving a nice visual effect.