A
proxy server is essentially a computer system that acts as an intermediary between websites and users. Proxy servers translate internet traffic between different networks. The purpose of a proxy server is to enhance online security, access websites and streaming services anonymously, improve internet performance and monitor and filter internet traffic. A proxy server's main functions include authenticating internet traffic, modifying DNS requests, reducing time to access resources, controlling content accessed via the internet, restricting access to resources, blocking unwanted access and scanning for malware. Based on the context in which a proxy server is used, alternative names can include a firewall, an anonymizing server, anonymizing software or hardware, tunneling proxy or gateway.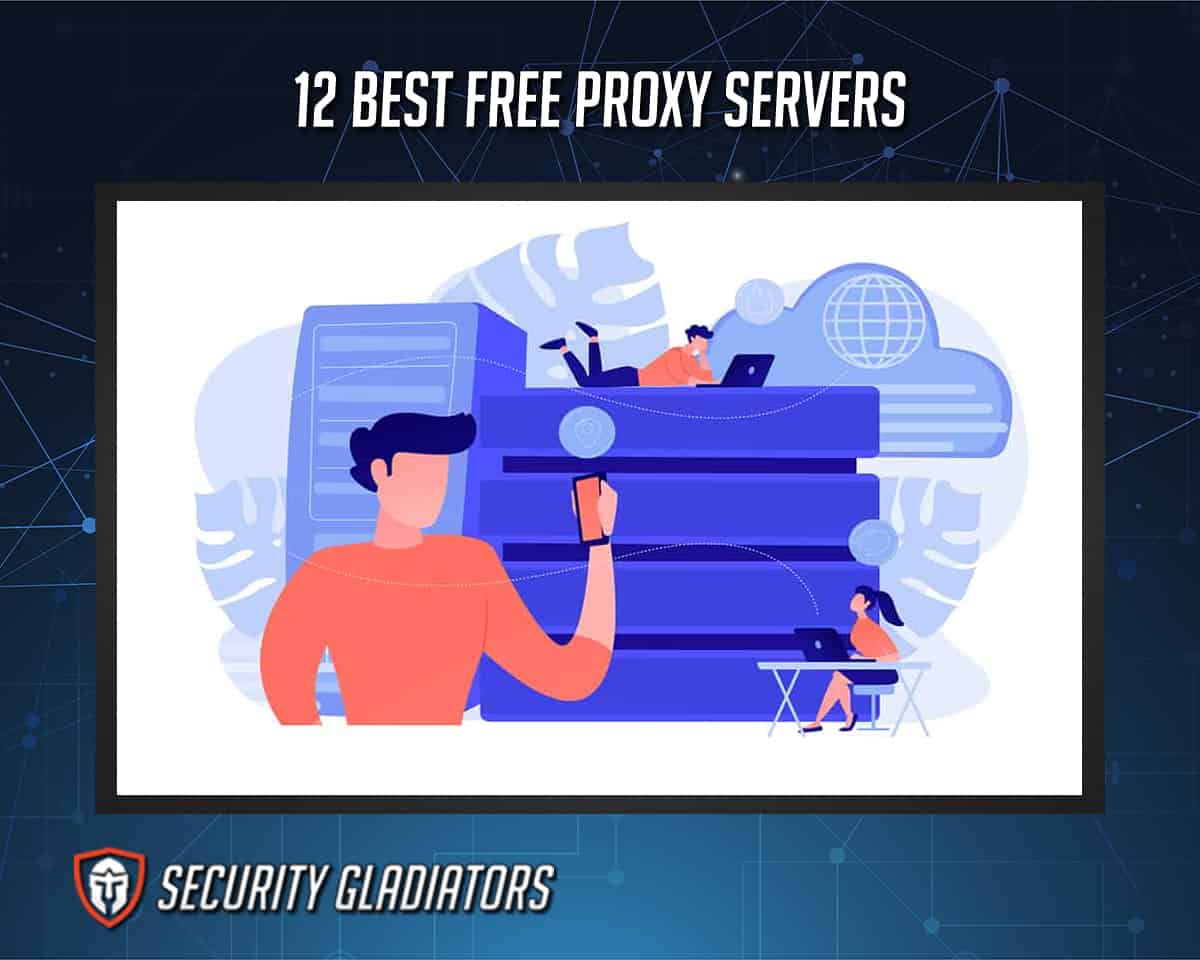 In this article, readers will learn about the best free proxy servers in 2023 and why using a proxy service is no longer a luxury. By the end of this guide, readers will know how a proxy server works and the things to watch out for while using and picking proxy services. Readers will also learn what makes a proxy service a different cybersecurity tool than a VPN and whether one should pay for proxy services. Below is a list of the best free proxy servers that will be discussed in this article.
ProxySite
Hide Me
RSocks
Storm Proxies
Oxylabs
ZenMate
CyberGhost
Hotspot Shield Free Proxy
Hidester
Megaproxy
Anonymouse
4everproxy
1. ProxySite
ProxySite is a proxy service that comes in the form of a website that protects user privacy. The main function of ProxySite is to unblock popular websites such as Youtube, Facebook, Twitter and Reddit. The function is to allow anonymous access to any website regardless of whether or not there are geo-restrictions in place. Other functions include better speed via the site's gigabit network and more security via SSL encryption. Some problems with using ProxySite are the long wait times and lack of transparency on what data is collected and how the data is processed.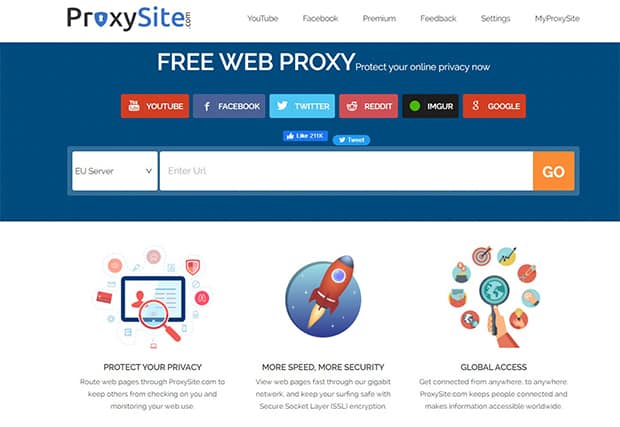 ProxySite was released in the early 2000s. The best time to use Proxysite would be when the user needs to access a blocked website or when they need to access a normal website anonymously. Users who most need to use sites like Proxysite are the ones working in the office, at university or even at home while living in a country with restrictive online policies.
ProxySite mostly is effective but users should prepare for long wait times and frequent disconnects. The advantages of ProxySite are anonymous access to popular websites, enhanced security via SSL, servers in many regions and the potential to speed up the internet via cache. The disadvantages of ProxySite include a lack of transparency of collected data, lack of access to popular streaming sites like Netflix and Amazon Prime Video and reliability issues.
The performance of ProxySite is on the lower side as the number of servers is limited while the number of users is not. Security-wise, Proxysite makes use of the SSL protocol which is fairly secure.
ProxySite is free as a proxy service but does offer a full VPN service for $9.99 per month. ProxySite is fairly reliable at unblocking geo-restricted websites on a regular basis. There are no obvious traffic limitations when using Proxysite.
---
2. Hide Me
Hide.me is a very popular proxy service that aims to give users online freedom by stopping different entities from recording their online activities and generating data from monitoring. The main purpose of Hide.me usage is to unblock websites and surf the internet anonymously. Hide.me's primary function is to encrypt user traffic, unblock websites and allow users to visit desired websites from a proxy location of choice.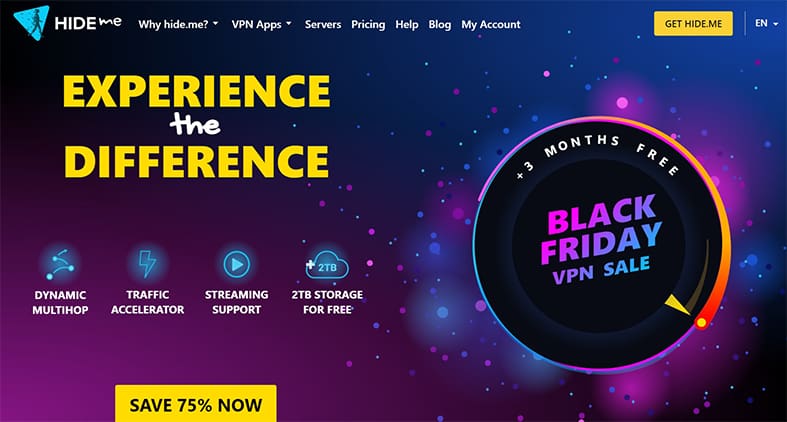 Critics of Hide.me point out the fact that Hide.me requires the user to input complete URLs to reliably unblock content. Moreover, there is always the question of how much data Hide.me collects and how the proxy service processes the data when there are no audit reports available.
Hide.me started offering security products in 2012. Users should go to Hide.me when there is a need to unblock a website or use a normal website but from a different location to see if the content changes. The type of users who would need services like Hide.me are those that spend a lot of time in the office, school or university where overly strict internet policies usually end up blocking many legitimate and productive websites.
Hide.me is one of the more effective proxy services out there. The main advantages of using Hide.me are enhanced privacy, secure browsing without having to go through any installation process, encryption, availability of browser extensions, WebRTC leak protection and zero logs. Disadvantages of Hide.me include slower internet connection, only three locations available to free proxy service users and advertisements.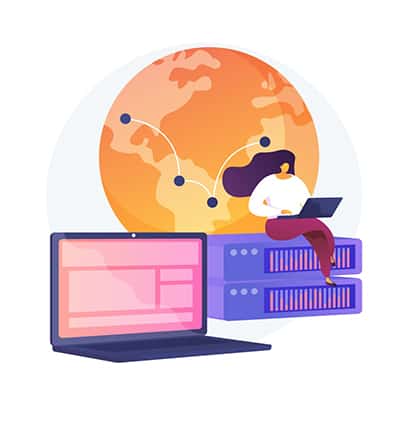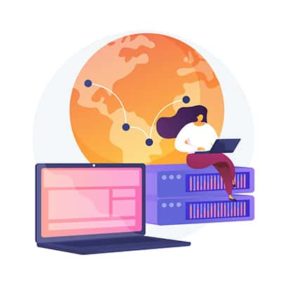 The performance of the Hide.me proxy service compared to other proxy services on the market is reasonably acceptable. As for security, Hide.me offers users options such as Encrypt URL, Encrypt Page, Remote Scripts, Remote Objectives and Allow Cookies to increase or decrease the level of security preferred.
As for affordability, Hide.me proxy service is free but like some of the other proxy services on this list, offers a premium package which is actually a VPN package. The Hide.me VPN plan is available for as low as $4.99 per month.
Hide.me is one of the more reliable proxy services available on the market today as the company has many other security products and a decent level of trustworthiness in the VPN industry. The types of IPs are bound to be dynamic in the sense that every time the user connects to one of Hide.me's proxy services, the service generates a new IP address. There are no traffic limitations even on the free tier proxy service.
---
3. RSocks
RSocks is a proxy service that allows users to buy high-quality proxy service packages to unblock websites and view local versions of some foreign content. The main purpose of using RSocks is to access thousands of proxy servers and access websites such as YouTube and Twitch. RSocks' function is to provide users with different types of IPs according to the needs of the users and the package that the users have purchased.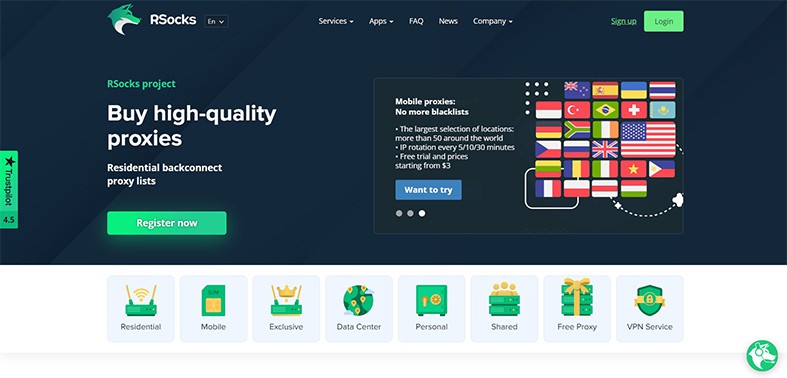 Critics of RSocks regularly point out the fact that the trial version does not feel like a trial version as the RSocks trial lasts for only one hour. Apart from that, critics also point out that RSocks' customer support is annoying and usually gives cookie-cutter responses to questions. Critics also mention that RSocks needs to prolong the time for a refund.
RSocks.net released its proxy products sometime between 2015 and 2016. RSocks' services should be used when users are serious about not only unblocking geo-restricted websites or changing the content on a website but doing so with speed and reliability. That means casual users should stay away from using RSocks as most of RSocks' proxy products are paid-only with a very limited free trial period. As always, proxy services like RSocks are for people who want to access blocked websites or even companies that want to protect against unauthorized network access.
RSocks, as a proxy service, is effective and offers a range of IP changing and security tools to allow users to surf the web anonymously. Advantages of using RSocks include unlimited bandwidth, SOCKS5 compatibility and mobile IP support. Disadvantages of RSocks include the lack of truly free proxy servers, a smaller pool and limited ability to neutralize techniques such as geotargeting.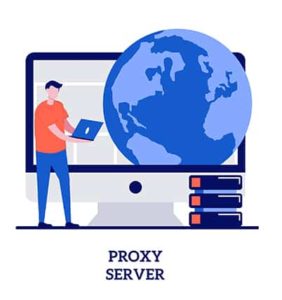 Performance-wise, RSocks is functional as it can unblock the majority of the sites that users are likely to go to. In terms of speed, RSocks is average. As for security, RSocks offers HTTPS and SOCKS5 in addition to HTTP and other security features such as whitelist IP authentication.
RSocks is an affordable proxy service as it offers tailor-made subscription plans for all types of users, both residential and corporate. RSocks charges for a pool of IPs rather than bandwidth usage which makes the service flexible enough for all types of users to benefit from. RSocks is a reliable proxy service the majority of the time. That being said, actual reliability will depend on the site the user wants to connect to, the location from which the user wants to connect and the IP used.
RSocks has a ton of IPs in the pool that change based on the package the user has signed up for. Some of the types of proxy IPs include residential, exclusive (for even higher performance and speed), shared and personal, among others. There are no traffic limitations on any of RSocks' plans. As for the price, RSocks offers over 70 plans that range in price. Each of these plans caters to a different type of client. For example, the U.S. residential proxy IP plan costs $30 per day and goes up to $600 per month.
---
4. Storm Proxies
Storm Proxies is a proxy service provider that offers private dedicated proxy servers and residential backconnect rotating proxy servers. The primary purpose of Storm Proxies is to unblock websites like Instagram, Facebook, Twitter and even games that rely on geo-location such as Pokemon Go. Storm Proxies also helps with scraping websites, mass account registration, traffic bots, SEO tools and buying tickets. The function of Storm Proxies is to provide users with proxy servers located in different in-demand locations and IP addresses for unblocking content and anonymous online surfing.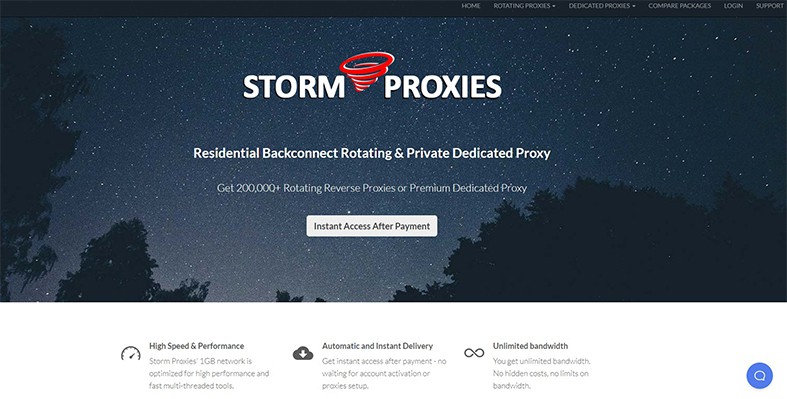 Critics of Storm Proxies usually point out that the service is pretty bare-bones and targets a small section of the overall proxy server market. Critics also note that the service has a long wait time before all the changes to settings take effect across a given network.
Storm Proxies was released in 2016 and was primarily targeted towards users not only looking for an anonymous surfing experience but for carrying out different types of SEO activities online such as account registration and website scraping. That is when most users should make use of Storm Proxies as this proxy is not suitable for beginner users who only want to unblock a website one time.
Storm Proxies is an effective proxy service as it is able to deliver on its claims. The main advantages of using Storm Proxies include unlimited bandwidth, cheap subscription plans, a money-back guarantee, a user-friendly dashboard, flexible packages and instant access. Disadvantages of Storm Proxies include limited effectiveness against geotargeting, a small number of IPs available when compared to some of the other proxy service providers, lack of access to SOCKS proxies and IP authentication only.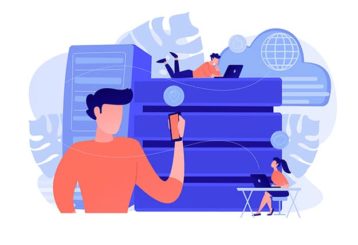 Performance-wise, Storm Proxies is satisfactory. However, because of the smaller size of the IP pool, a large number of users accessing them at the same time may cause congestion problems. Storm Proxies secures each connection by hosting proxies on the company's network and offers various different kinds of proxy IPs that enable a highly anonymous online existence.
This proxy service provider is affordable if the user is able to sign up for the right package since there are many to choose from. Overall though, since there is no limit on the bandwidth used, Storm Proxies is good value for money.
Storm Proxies has built itself as a reliable proxy service as users are unlikely to experience frequent disconnections or have stability problems. The types of IP in the pool will depend on the package that the user has signed up for, though the most popular type of IPs on offer include dedicated IPs and residential IPs. There are no traffic limitations but general limitations apply such as no hacking, torrenting or carrying out illegal activities.
Overall, Storm Proxies offers multiple subscription packages for different IP needs and requirements. For example, for private dedicated proxies, users have to pay $10 per month for five IPs and $400 per month for 400 proxies.
---
5. Oxylabs
Oxylabs is a proxy service provider that is based in Lithuania and offers different types of proxies for different clients. The purpose of Oxylabs is to provide businesses with tools to conveniently carry out activities such as market research, ad verification and brand protection. Oxylabs' features include data extraction tools, two million IP addresses all over the world, bypassing geo-restrictions and making the online browsing experience anonymous. Critics of Oxylabs routinely mention that the service is slightly on the expensive side and Oxylabs could work on the dashboard user interface to make it more friendly and useful.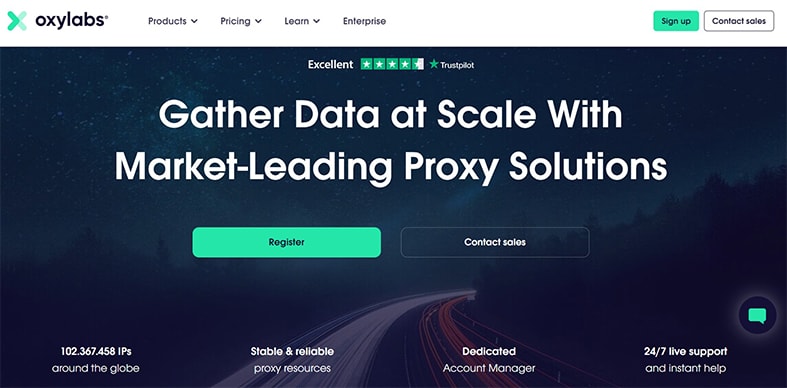 Oxylabs released its proxy server products back in 2013 and specifically targets users who want to have access to a proxy server in all important locations on the map. Due to the overall offering, Oxylabs should be used mainly for data extraction and data harvesting activities. Business owners, SEO experts, and general business intelligence professionals should make use of Oxylabs services when a need arises.
Oxylabs is an effective proxy service as the company relies on over 100 million IPs to form a working proxy network and keep operations both ethical and financially rewarding. The main advantages of Oxylabs include lots of IPs, a wide variety of proxy servers, subscription plans catering to a wide pool of potential clients, fast customer support and advanced security and productivity tools such as real-time crawlers. Disadvantages of Oxylabs include certain types of proxies tied to specific others which reduces options for some clients. Additionally, Oxylabs lacks SOCKS5 support on some proxy servers.
With one of the biggest proxy networks in the industry and 24/7 maintenance and monitoring tools, Oxylabs is a high-performing proxy service. Security-wise, Oxylabs is also one of the more competent proxy service providers with data center proxies tailormade for email and brand protection.
Oxylabs is not as affordable as some of the other proxy service providers on this list. But for the quality of IPs on offer, Oxylabs is good value for money.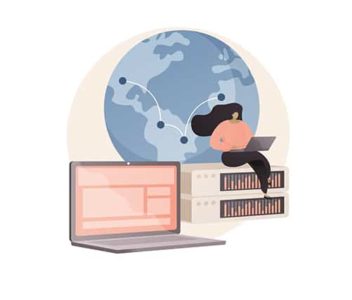 This proxy provider is as reliable as any other elite proxy provider as the service makes use of AI and ML technologies to make residential proxies more stable, improve the browsing experience and bypass more restrictions. Oxylabs has several types of IPs in the pool including data center IP proxies, residential IP proxies and next-gen residential IP proxies.
There are no traffic limitations as far as volume is concerned on most packages but there are bandwidth-limited packages available as well. As for the type of traffic, similar to any other proxy provider, Oxylabs does not allow hacking or any other illegal activity. Oxylabs offers a ton of different subscription packages for different purposes. For example, for $300 per month users can subscribe to residential proxies with 20 GB of bandwidth.
---
6. Zenmate
Zenmate is primarily a VPN service that also offers proxy server solutions. The main purpose of Zenmate's proxy is for the user to have a fast way to unblock geo-restricted websites and gain anonymity online. Zenmate's main function is to anonymize users, cloak IP addresses, encrypt data and keep user data safe. Critics of Zenmate's proxy solutions point out that the browser extensions only take care of browser traffic rather than all traffic and the company does not nearly do enough to have a strong privacy policy.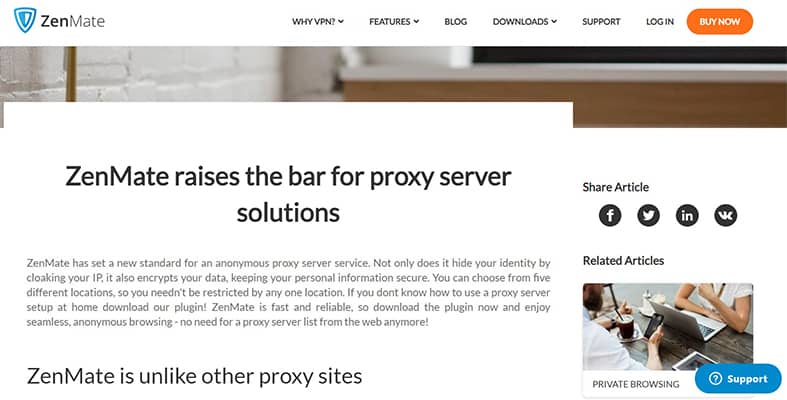 Zenmate was released in 2013 and was primarily used when online users wanted to unblock websites for free. Zenmate is best suited for users who do not care much about advanced security features or customization and only want a fast proxy server that can unblock websites. As far as effectiveness goes, Zenmate does what it claims, which is to unblock websites. Zenmate does not always unblock websites quickly, though.
The main advantages of Zenmate proxies include a free trial, an offer for cheap VPN packages as an upgrade, encryption and easy setup via a browser plugin. The disadvantages of Zenmate proxy service include slower internet experience, ads, lack of access to streaming sites and absence of some security features.
Performance-wise, Zenmate is slightly on the slower side and tends to drop connections from time to time. Zenmate does claim to encrypt data and provide privacy to users and there is little evidence to suggest otherwise.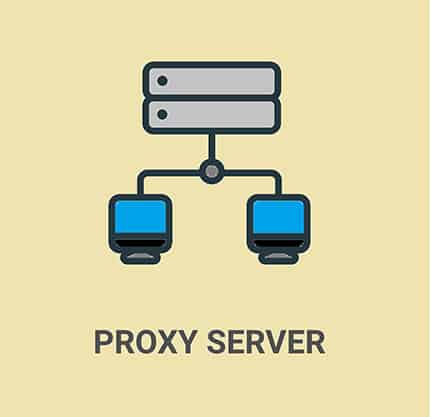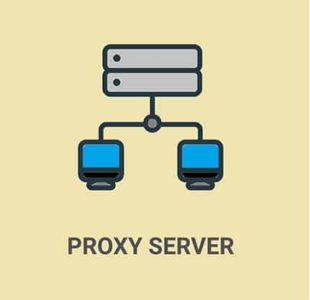 Zenmate proxy is free and hence completely affordable. Even the VPN service comes with huge discounts. Looking at the work that Zenmate has done since the company's inception, Zenmate is a reliable proxy service for users looking to quickly unblock websites (not including streaming sites) with advanced security or privacy measures. The Zenmate website does not list the type of IPs available in the pool. In such cases, it is safe to assume Zenmate IPs are shared data center proxies.
There are no traffic allowance limitations. For users wanting to upgrade to the Zenmate VPN package, the cheapest subscription package comes in at just $1.64 per month.
---
7. CyberGhost
CyberGhost is a VPN service that also offers proxy services for enhanced protection and privacy online. The purpose of the CyberGhost proxy service is to enable people on a budget or new to the VPN industry to experience increased anonymity on the internet. CyberGhost proxy service's main function is to unblock restricted content and enable anonymous browsing on the internet.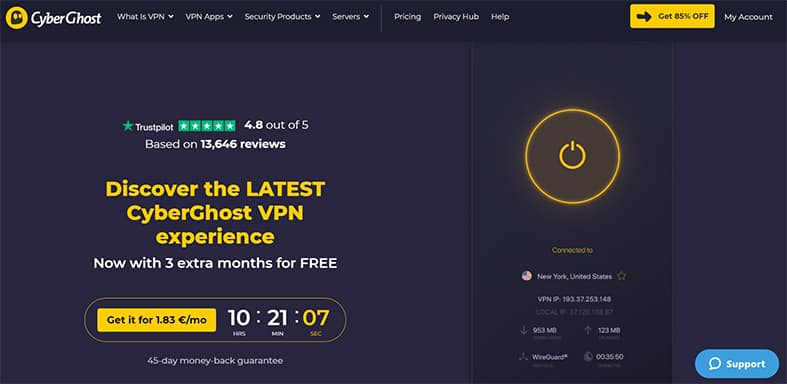 CyberGhost started to offer its VPN services in 2004 but only started to offer the proxy extension in 2018. The VPN/proxy extension should be used when the aim is to only unblock standard websites or change international content into local content for a specific website. People who do not care about customer support, advanced security features or lots of locations should use CyberGhost to unblock websites and get some semblance of online privacy and security. CyberGhost VPN/proxy extension is effective as it enables anonymous browsing and blocks online tracking.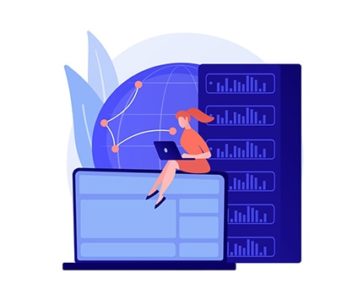 The main advantages of the CyberGhost proxy service include easy installation, access to blocked websites, features to hide IP addresses and HTTPS connection. Disadvantages of CyberGhost proxy include lack of audit reports, unclear privacy policy, fewer locations than other services, inability to unblock Netflix and other streaming services and no kill switch.
Performance-wise, CyberGhost proxy is a reasonable option given that it is free. CyberGhost itself mentions that for complete protection users should go with the company's VPN line of products, but the proxy service does provide some protection via a WiFi shield and Ethereum blockchain network.
The CyberGhost proxy service is free which is great given how easy the proxy is to set up, requires no technical knowledge and offers a decent number of locations. There is no information on the types of IPs in the pool of the CyberGhost proxy service which generally means the company is using shared data center IP proxies. There are no traffic limitations though CyberGhost mentions users should get the VPN to download torrents or unblock streaming sites.
The proxy service from CyberGhost does not have a paid tier. However, the company does want users to upgrade to the VPN product which can be purchased for $2.25 per month.
---
8. Hotspot Shield Free Proxy
Hotspot Shield mainly concentrates on its VPN products but also offers a free proxy service for quick protection. The main purpose of Hotspot Shield Free Proxy is to give users as close to a privacy-enhanced online experience as possible. Hotspot Shield Free Proxy's function is to connect users to a proxy server instantly and protect browser activity. Critics of Hotspot Shield point towards a less developed Firefox extension for the free proxy service and the fact that many of the available features are in the beta stage.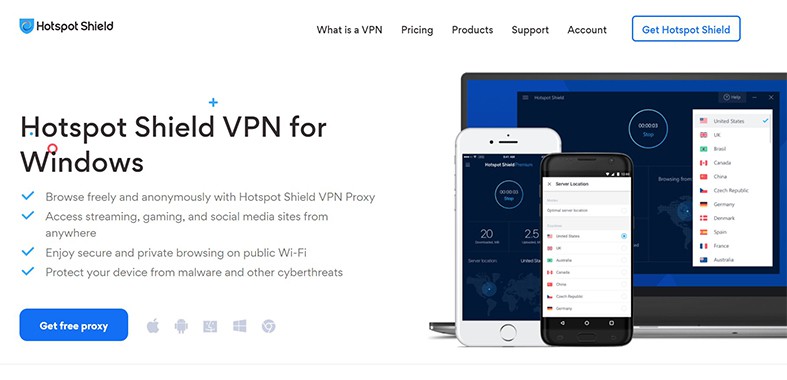 Hotspot Shield started offering its services in 2008 under a different name, AnchorFree. The most common situations under which a free proxy like Hotspot Shield comes in handy are unblocking websites and securing user data via encryption. Users who are tired of using barebones proxy services and want a comprehensive free proxy service that offers advanced security features as well should use Hotspot Shield. Hotspot Shield is very effective as a proxy service and unblocks all blocked websites consistently except for streaming sites.
The advantages of Hotspot Shield proxy include access to an ad blocker, a cookie blocker, a tracker blocker, WebRTC protection, malware blocker and a robust proxy extension for Chrome and Firefox. Disadvantages of Hotspot Shield include lack of customer support, some logging, no audit reports and some ads on Android.
Performance-wise, Hotspot Shield is up there with the best free proxy service providers with lots of servers and rare disconnections. From a security standpoint, Hotspot Shield employs anonymous proxy servers and encryption to keep user data safe online.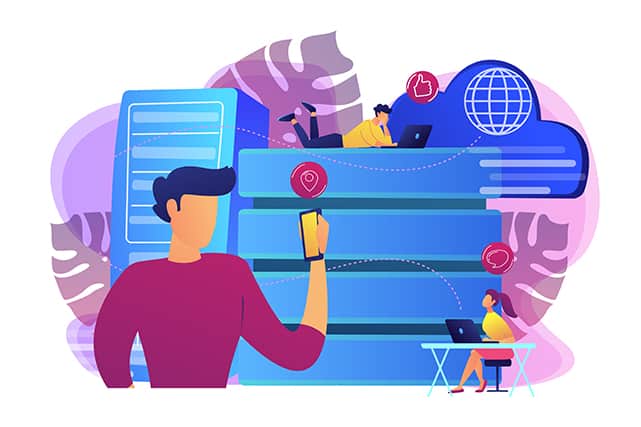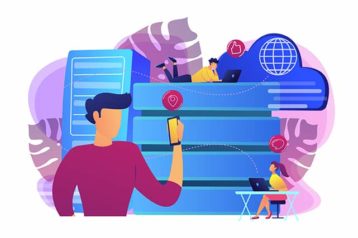 Hotspot Shield is an affordable proxy service as the service is completely free when users install it via Chrome and Firefox extensions. This proxy service is reliable as Hotspot Shield Free Proxy stops ISPs, hackers and other online entities from monitoring and tracking users, almost all the time.
There is little information about the types of IPs in the pool as far as Hotspot Shield is concerned. Hotspot Shield Free Proxy does not have any traffic limitations. However, the company does not allow the proxy service to be used for illegal activities, harassment, fraud, reputation damage or copyright infringement.
The proxy service from Hotspot Shield is completely free but the company does encourage users to sign up for Hotspot Premium which is a full VPN service for around $9 per month.
---
9. Hidester
Hidester is primarily a free web proxy service that enables users to bypass geo-restrictions and hide browsing history. The main purposes of Hidester are to make users anonymous online and unblock websites. Critics of Hidester point out that Hidester's VPN service is not up to the standard, which presumably indicates that there could be a problem with the company's proxy service as well, and Hidester is a relatively new proxy service without any sort of track record.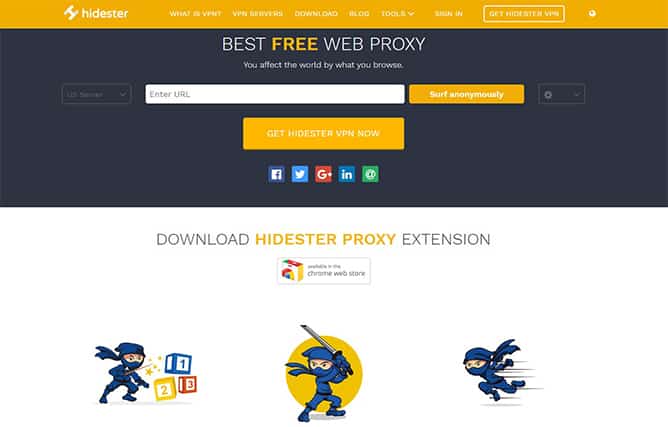 Hidester registered their domain name in 2015 but only started to offer VPN and proxy services in 2017. The most appropriate time to use Hidester is when the user needs to anonymize internet activity and hide data without having to go through the trouble of installing a separate app. Hidester is most suited for users who do not care much about advanced security features, the data collection policy of the service or the company's history and only want to unblock a few major websites while browsing via extensions rather than full applications. As a proxy service, Hidester is pretty effective as far as unblocking websites and protecting user data from being shared.
The main advantages of Hidester include a user-friendly interface, more tools for privacy and security than other proxy services, SSL technology to protect online identity, and faster connections. Disadvantages of Hidester include lack of pedigree, lack of extensions for some major web browsers and inability to unblock any major streaming sites.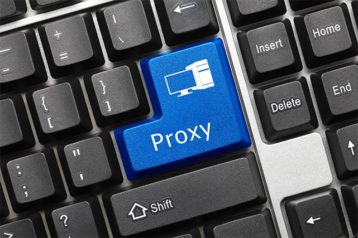 Performance-wise, Hidester has impressed everyone with good connection speeds and a fast user interface via their website. Hidester offers URL encryption, script removal and a tool to turn off cookies. Hence, Hidester is secure. Since the proxy service is free and does what it claims to do, Hidester is affordable.
As far as reliability is concerned, Hidester can play HD content and does not drop connections very often. Moreover, the company controls its own servers which makes Hidester more reliable than other proxy services.
Whenever a proxy service does not provide much information on the types of IPs in the pool, users should assume that the service uses shared data center proxies. As for location, Hidester offers E.U. and U.S. IPs. There are no traffic limitations but just like any other proxy service, Hidester mentions that all users should abide by national, international, federal, state and local laws and should not resell or reverse engineer the service.
Hidester's proxy service is free but there is a Hidester VPN available as an upgrade that costs $9.99 per month.
---
10. Megaproxy
Megaproxy is a proxy service that aims to provide online users with the infrastructure to surf the internet privately and securely. The main purpose of using Megaproxy is to anonymize and safeguard online identity without the installation of any additional software. Megaproxy proxy service's primary function is to protect the user's browser against basic internet snooping, browser hijacking, geo-restrictions and tracking.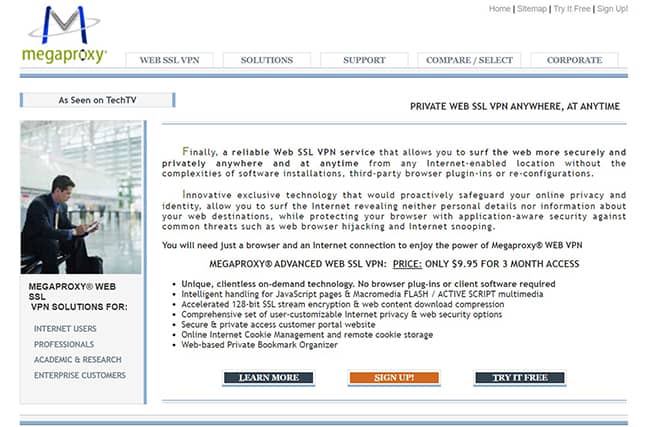 Critics of Megaproxy point out the somewhat outdated website which does not give a good impression about the service on offer. Critics also point to the fact that Megaproxy uses the free tier proxy service simply to push users to eventually buy the company's VPN service.
Megaproxy does not do a good job of mentioning when the company was founded but a quick WHOIS search shows the domain name was registered in 2000 which means the service was released anywhere between 2000 and 2004. This free proxy service should be used when there is a need to surf the web anonymously via a web browser without consuming audio or video content streaming or downloading. Megaproxy is perfect for users who mainly consume text content on the web and do not care about the speed that much. The free Megaproxy service is one of the least effective proxy services since the service fails to load image-heavy websites let alone websites with video content on them.
The advantages of Megaproxy include ad-blocking, cookie disabling and browser user agent identification disabling. Disadvantages of Megaproxy include the inability to play media files, lack of access to HTTPS websites, no access to any website that requires more than 200 kbps download speeds to load properly and no support for Javascript.
Performance-wise, Megaproxy is quick and snappy for the simple reason that the proxy service does not support any modern websites in their full form and hence can speed things up by not loading images, among other things. Megaproxy, because of the fact that the service disables Javascript, HTTP Post and restricts remote access to websites, is secure.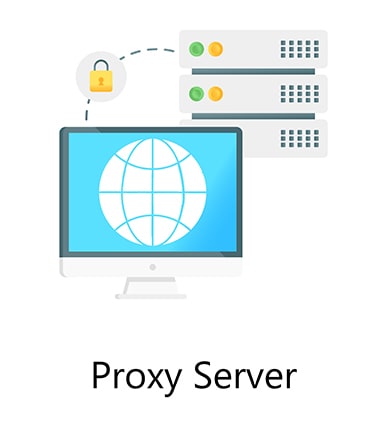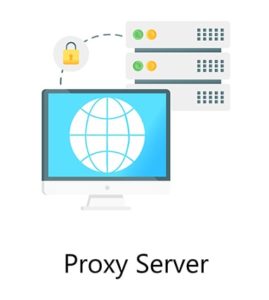 Since the Megaproxy proxy service is free (or rather has a free tier) and works for many text-heavy websites, the service is affordable for those looking for a basic but private internet experience. Megaproxy is reliable since the proxy service puts so many restrictions on how users should surf the web. Users are unlikely to run into connection issues.
There is no information on the types of IPs in the pool. Checking the proxy connection's IP address reveals Megaproxy has at least some U.S. IPs in the pool. Megaproxy puts lots of traffic restrictions such as maximum download file size of 200 KB, no streaming support, the limit of 60 web pages/images per five hours and no login authentication.
As mentioned before, Megaproxy's proxy service is free but the company has a premium package that costs $9.95 for three months.
---
11. Anonymouse
Anonymouse is a cybersecurity service that focuses on both proxy servers and VPNs to protect users' privacy and personal data. The purpose of Anonymouse is to provide users with information security and keep their online identity secured without an app or subscription fee. Anonymouse's primary function is to anonymize user connections and keep data private with the help of its proxy servers. Critics often point out that Anonymouse has not improved with the times and has fallen behind in terms of offering a modern service to the current generation's online users.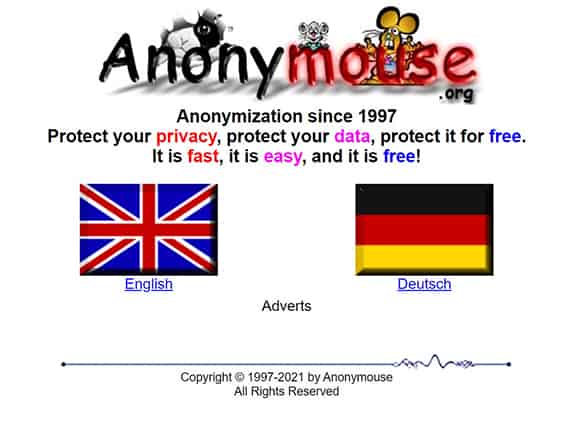 Anonymouse started offering cybersecurity services in 1997. This proxy service is ideally used when there is a need to unblock text-based (with very few images) websites quickly and easily without help from third-party software. Proxy services like Anonymouse are ideal for casual users who only consume written content on basic-looking websites. For what Anonymouse claims (that is, a fast, easy and free way to surf the web anonymously), the proxy service delivers. In that sense, Anonymouse is effective.
The advantages of Anonymouse include access to mostly text-heavy websites, a service that has years of experience and a fun and easy description of how user data is not safe online. Disadvantages of Anonymouse include slow service, no support for HTTPS, several restrictions and a dated interface.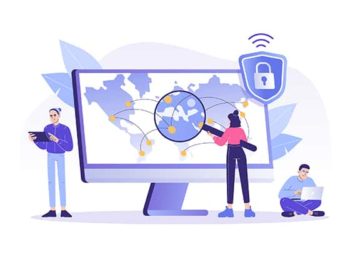 Performance-wise, Anonymouse is barely acceptable since most modern and popular websites make use of HTTPS which Anonymouse does not work with. Anonymouse is also not fast in contrast to what the company claims on the website. Security-wise, Anonymouse is safer than most proxy services for the simple reason that the service disables Javascript, images, HTTP POST, any type of media and access to remote websites which ruin the internet experience but increase security.
This proxy service is free so it is highly affordable but only for those willing to surf the web as it was in the 1990s and early 2000s. Anonymouse is not as reliable as some of the other proxy services mentioned here because of all the restrictions on the type of traffic that is allowed. Consequently, users can never know if the desired website would be blocked for sure.
Anonymouse does not mention anything about the types of IPs in the pool but looking at the outdated website and lack of HTTPS connection with no support for streaming sites, Anonymouse is probably not using dedicated residential proxy IPs. Anonymouse does not have traffic limitations mentioned on their website but the proxy service does prohibit users from carrying out illegal activities on their servers.
The VIP edition of Anonymouse costs $6 per month and comes with loads of additional benefits.
---
12. 4everproxy
4everproxy is a free web proxy service that additionally offers a VPN service to hide user IP addresses while browsing. 4everproxy's primary purpose is to unblock websites like Facebook and YouTube and to stop malicious actors from viewing the user's browser history. The main function of 4everproxy is to anonymize the user's internet connection without any additional app or software on any given device. Critics of 4everproxy usually point out that the proxy is sometimes unable to get rid of localization of content on some websites and does not always offer the ability to unblock different versions of sites like YouTube.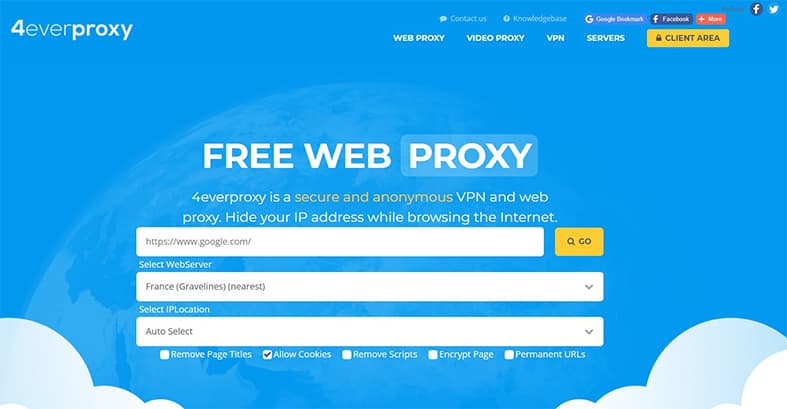 4everproxy was released in 2008 and was supposed to be used when users wanted to have access to a website with no limits or requirements of the software. This proxy service is perfect for users who are on a budget but who want to access blocked websites without having to worry about needless restrictions or data limits. As far as unblocking Youtube and viewing HD content goes, 4everproxy is very effective with its unlimited bandwidth and lots of servers.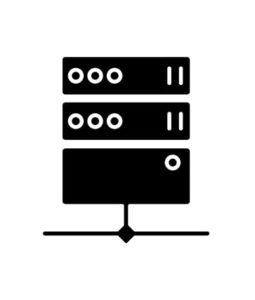 The main advantages of 4everproxy include access to an HTTPS proxy network, fast service, unlimited bandwidth, zero logs, DDoS protection and widespread usage. Disadvantages of 4everproxy include lack of coverage from big review sites, selection of server and IP address which may complicate matters and no servers in China.
4everproxy is decent when it comes to performance as the proxy service has more servers and IP locations than the average proxy service. Security-wise, 4everproxy is fairly secure as it supports HTTPS connections, can disable cookies, remove scripts and encrypt web pages. This proxy service is affordable as the proxy service is totally free and even the premium packages are cheap.
As far as reliability is concerned, this is where 4everproxy is pretty average with inconsistent speeds, unstable connections and general slowness when loading video-heavy websites. The types of IPs in the pool are not mentioned which likely means the IPs are shared data center IPs. There are no traffic limitations but illegal activities are forbidden. Unlike some other proxies, 4everproxy does not allow crawling pages, requesting the same resources repeatedly, hotlinking or consuming too many resources at a given time.
Apart from the free proxy service, 4everproxy offers an unlimited VPN package for as low as $3.95 per month.
---
What does Proxy Mean and What is Its Benefit?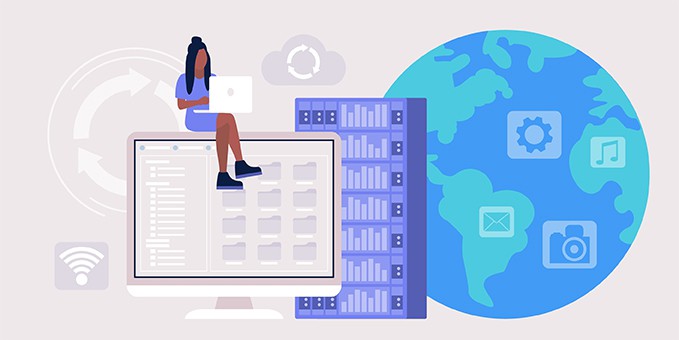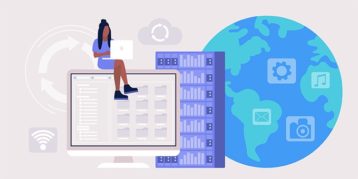 The most widely accepted proxy definition is a computer that is acting as a hub through which internet requests can be processed. A proxy is an intermediate server that sits between end-user clients and the websites they visit. The function of a proxy is to connect a user to one of the available servers under the proxy service's control and then allow the user's requests to go to the proxy server first for processing before the request makes its way to the final destination and returns with the information requested.
The benefits of using a proxy include anonymity, hidden IP addresses, potentially reduced load times, basic protection from malicious websites, access to geo-restricted websites and blockade of online tracking.
The usage of a proxy service is best demonstrated via an example. Assuming a user wants to access Facebook and types the URL "www.facebook.com" into the URL bar of the web browser, the computer is likely to connect to Facebook. Then the web browser will show the content on the homepage. The situation changes when the user performs the same actions when using a proxy. First, the user's device will connect to a proxy server controlled by the proxy service. This proxy server will sit between the user's device and the web. The proxy server will act as a checkpoint and will be able to screen the websites that are allowed to establish a line of communication with the user's device. Once a user makes a request to connect to Facebook, the device will first send that request to the proxy server. The proxy server will then send the request to the website the user wishes to connect to. Upon receiving a response, the proxy server will send the data back to the user's device and hence hide the user's real identity and location.
How Does a Proxy Keep You Safe?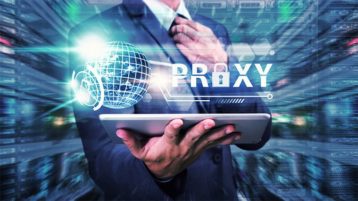 Proxy servers provide security benefits on top of privacy benefits. You can configure your proxy server to enable the authentication to encrypt your web requests and keep prying eyes from reading your transactions with the bank or any other online resource. Web proxy filtering also prevents cookies and cache data from getting exposed. Essentially, the proxy server hides the user's IP address and presents the server's IP address to a requested web server instead of the user's real IP address. In this way, the proxy makes the internet more private as ISPs and other parties are unable to establish a link between the user's internet activity and the user's IP address and device).
Note:
Proxy services also keep users safe by controlling which websites the user connects to and keeping malicious sites at bay. Other ways proxy services keep users safe are by blocking ads, Javascript, unsafe scripts, images, HTTP requests and cookies.
What to Look For in a Free Proxy
The features users should look for in a free proxy are given below.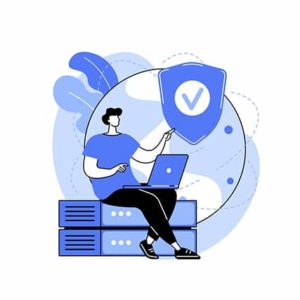 The number and variety of servers: For example, if the user wants to unblock U.S. YouTube or Facebook then the proxy service in question should be able to unblock these websites with regularity.
Whether or not the proxy service offers HTTPS connections: If a proxy does not support HTTPS, the user will not be able to access most modern websites that only offer HTTPS connections for increased privacy and security.
A proxy service should offer encryption: For a proxy service, the encryption should come in the form of an SSL connection at the very least.
Browser support: Check if the proxy service supports the web browser currently installed. Some proxy servers do not support Firefox while others do not support Chrome.
Traffic/data limitations: Make sure the free proxy does not have any traffic restrictions such as lack of access to streaming websites or image-heavy websites.
The proxy should ideally offer lots of IPs and different types of IPs: Ideally, the proxy service should offer a variety of proxies such as residential IPs, data center proxies, private IPs, shared IPs, anonymous proxy servers and transparent proxy servers.
Compatibility of proxy apps: If the proxy service offers an app then make sure the proxy service supports the device the proxy will be used on.
Zero logs: Keeping logs often means the user's privacy is being violated. A good proxy service will not engage in such behavior.
What are the Benefits of Using a Proxy Server?
The benefits of using a proxy server are protection against hackers stealing sensitive information from the client's device and the ability to bypass geo-restrictions to access blocked websites via a private network.
Using a good proxy server allows online users to browse the world of the internet on a private network without someone recording their personal information and online history. Sometimes, because of a cache system, a proxy server can speed up internet browsing as well. Apart from that, proxy servers can enhance the privacy and security of the user's device.
What are the Disadvantages of Proxies?
The disadvantages of proxies include the user having to trust the proxy service provider to not record the websites the user visits or collect data that is supposed to be private and secure. Modern hackers have the ability to bypass SSL and TLS encryption techniques which may render any security provided by the proxy service useless. Students and employees can dramatically reduce productivity levels by using proxy servers and watching content on streaming sites rather than studying or working.
Are Proxy Sites Actually Safe?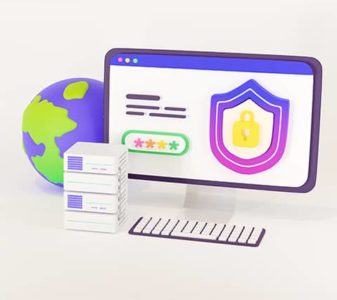 No, the vast majority of proxy sites are not safe. That is why it is extremely important that users pick the proxy sites that are genuine and safe. The main security concern with the majority of proxy sites is modified content. Around 80 to 85%of proxy sites do not support HTTPS which automatically makes any connection with such services unsafe. Some research has found that a good number of proxy sites change the HTML code of the website the user is visiting. A small portion of proxy sites even modify the Javascript code. The main reason why proxy sites engage in such behavior is to inject ads into the websites the user visits. Some proxy services have also been found to steal user information contained in cookies.
Apart from such security and privacy issues, sometimes proxy services route traffic through servers that are not secure or anonymous. In such a case, using a proxy is as good as not using one. Genuine proxy sites that have served the cybersecurity market for a long time do not have such problems and are perfectly safe.
What Is the Difference Between Paid Proxies and Free Proxies?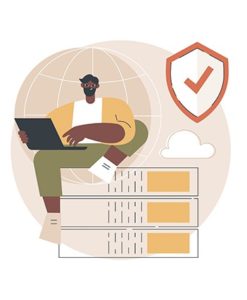 The main difference between paid proxies and free proxies, as the names suggest, is that free proxies do not cost the user any money while paid proxies do, usually in the form of a monthly payment. Apart from that, paid proxies usually support HTTPS connection which provides some modicum of security to sensitive transactions online. The vast majority of free proxy services only support HTTP connections which is a big security risk in the modern online world.
Paid proxies offer far more customization options than free proxies. For example, paid proxies usually allow users to select a location and IP address from a larger pool when compared to free proxy services. Free proxy services sometimes do not even give the option of selecting the location to the user.
Pro Tip:
Paid proxy services are generally fast because they often have access to better proxy infrastructure. As a result, paid proxy services have low response times, better data transfer rates and stable connections. Free proxy services usually have a low number of servers in the proxy network and even those are not particularly high performing which makes free proxy services slow and unstable.
Additionally, paid proxy services generally make more of an effort to ensure the privacy and security of the user's connection. Paid proxy services are less likely to store user data or inject code into the user's web experience. Free proxy services can only generate revenue by showing users advertisements for which free proxies have to inject HTML and sometimes Javascript code on top of the default website code which can lead to many security and privacy issues.
Another difference between paid proxies and free proxies is customer support. Mainly that free proxy services do not have any. If the user gets into any kind of trouble, free proxies cannot help while paid proxies usually have a dedicated customer support department.
Free proxies are more suitable for users who only want to unblock a website or change the localization of a given website. Such users do not care much about security or logs and can live with the downsides of free proxies. Paid proxies are for individuals requiring complete anonymity and increased uptime for education and research.
What Is the Difference Between a VPN and a Proxy?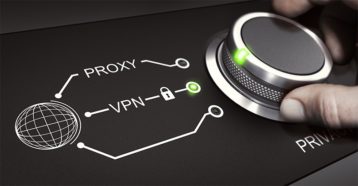 The main difference between proxy and VPN is that a VPN uses robust VPN protocols such as WireGuard, IKEv2 and OpenVPN to provide users data security while proxy services, at best, use HTTPS to secure user connections. Another difference between a VPN and a proxy service is the extent of protection. Proxy services usually only protect the traffic that the user generates in the web browser or via the proxy service's website. A VPN, on the other hand, has the ability to protect all traffic that the user's device generates. All elite VPN services have a zero-logs policy which means no user data is collected and recorded. There is hardly any proxy service that has a good track record of not monitoring user traffic or selling user data to the highest bidder.
Another vital difference between proxy and VPN is speed. While proxy services slow down internet connections if there is a ton of traffic on a given server, generally speaking, elite VPNs offer a far faster web experience than proxy servers. Proxy servers do not have to encrypt the user's connection to the extent that a VPN does but even then proxy servers are unable to match VPNs in terms of speed. VPN and proxy services also differ by the amount of money the user has to spend to get protection. There are free versions of both VPNs and proxy services, but those are not very useful for online users serious about privacy, security and unblocking.
As far as paid options go, VPNs are generally more expensive on a monthly basis than proxy services. VPN services do offer discounts on long-term subscription packages to offset the cost when compared to a proxy service. Finally, VPN services are able to unblock streaming sites like Netflix and Amazon Prime Video while proxy services almost always struggle to unblock in-demand streaming sites with geo-restrictions such as Netflix and others.