What is VPN? A Virtual Private Network (VPN) is a service that provides a private and secure internet connection. VPN is typically used to maintain anonymity when connecting to a public network. A VPN creates an encrypted tunnel for user data, protects users' online identity by disguising actual IP addresses and securely lets people use public Wi-Fi networks. VPNs are used to access georestricted content from any location.
VPNs are essential for internet users in the modern era, especially considering how cybercriminals attack and exploit online identities. But selecting the best VPN from the plethora of VPNs on the market may be hard.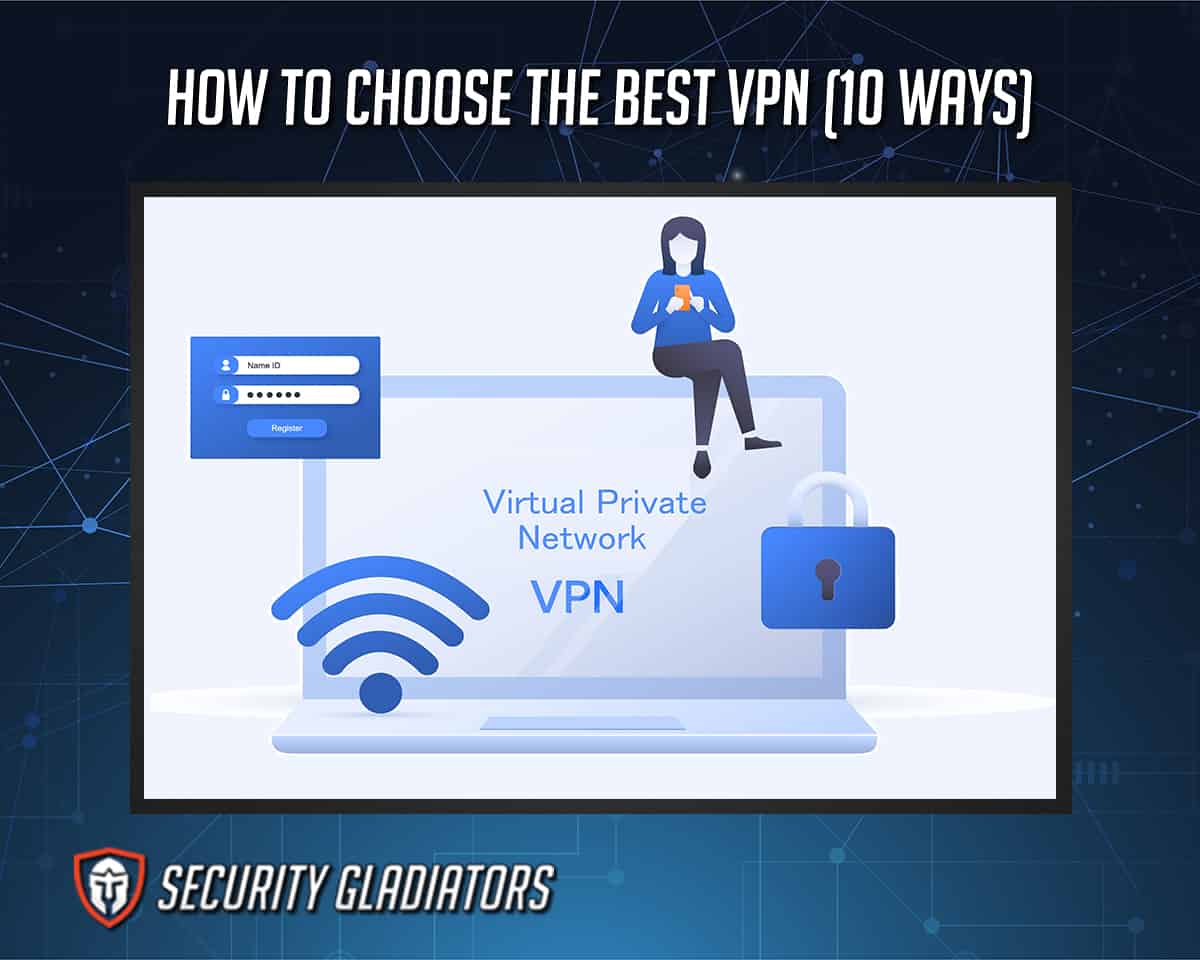 Here are some ways to choose the best VPN.
Look for a Service That Has the Level of Privacy You Want/Need
Make Sure It Has Servers in the Places/Countries You Need To Connect To
Determine Why You Require a VPN
Examine the Features of Each VPN
Determine Which Gadgets Are Compatible
Look for a VPN With an Easy-to-Use Interface
Make Certain That Your Critical Sites Are Covered
Choose Your Preferred Payment Plan
Search for a VPN With Dependable Customer Service
Make Certain That It Offers a Money-back Guarantee
Below is how to choose the best VPN.
1. Look for a Service That Has the Level of Privacy You Want/Need
When selecting a VPN, individuals must choose one with the highest level of privacy. Examine the VPN service's privacy policies. Some VPN services make false claims. By reading the privacy statement, individuals can confirm whether these claims are true.
This is important:
Ensure the VPN does not log user information. Not only will VPNs with logs access users' personal information, but also browsing history.
Verify that the VPN provider is not headquartered in the 14 Eyes countries, such as Australia, the United States, Sweden,. Germany, France, Canada, Belgium, Italy, the United Kingdom, New Zealand, Denmark, the Netherlands, Norway and Spain. These countries conduct surveillance to collect information about citizens. These governments can collect and store individuals' internet usage, private messages, search history, emails, visited websites, phone calls and video chats. To ensure absolute privacy while using VPNs, consider selecting a service whose headquarters are not located in any of the countries listed above.
2. Make Sure It Has Servers in the Places/Countries You Need To Connect To
Every VPN user utilizes VPN for a specific purpose. Typically, the reason is to connect to certain countries, either to access a website or to enjoy a service. Users need to ensure that the VPN service selected has servers in the desired countries. The VPN becomes useless if the service cannot connect to these countries.
3. Determine Why You Require a VPN
One of the most critical techniques for choosing the best VPN is to know the VPN's primary purpose. This is because different VPNs offer unique features that cater to the demands of different users. For instance, those who use a VPN for streaming should look for VPNs with high speeds, stable connections and unlimited bandwidth.
Pro Tip:
Determining the VPN's intended use will aid in identifying features to watch out for. Users should search for VPNs with the highlighted qualities.
4. Examine the Features of Each VPN
Different VPNs offer distinctive selling features that may favor a particular quality above another. If a user intends to use the VPN to access georestricted content, the user should consider a VPN with an unblocking georestricted content feature.
VPNs must also have some essential characteristics. Individuals must check the security protocols, encryption, kill switch and other security features.
5. Determine Which Gadgets Are Compatible
Device compatibility is crucial when selecting the best VPN. Imagine choosing a VPN with an essential functionality incompatible with the user's preferred device. This is a complete financial waste.
Use VPNs primarily compatible with a broader range of platforms or that support the user's entire device. Some VPNs are compatible with popular operating systems, such as Windows, Mac, Android, Linux, iOS and others.
6. Look for a VPN With an Easy-to-Use Interface
A user-friendly VPN for beginners will guarantee that anyone can navigate the VPN's interface without difficulty. Configuring a VPN may be challenging if the user interface is poorly organized.
Choose a VPN with a decent user interface to minimize unnecessary hassles.
7. Make Certain That Your Critical Sites Are Covered
Generally, people use VPNs to access blocked online content. As a result, anyone choosing a VPN needs to confirm that the VPN covers most if not all of the important sites to the user. For instance, some VPNs cannot unblock content on Netflix and Hulu, and this is because of the VPNs built-in features. Map out all the important sites or services and verify if the chosen VPN can access content on the sites.
8. Choose Your Preferred Payment Plan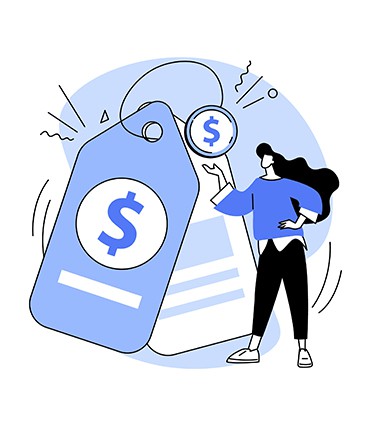 When searching for a VPN, people need to evaluate the payment plan. Each VPN has distinct pricing structures depending on features, subscription terms and other variables.
Payment methods are another factor to consider. Some VPNs provide anonymous payment options, such as Bitcoin or other cryptocurrencies. Some VPNs also offer various payment options, allowing users from any region to pay easily.
Examine the payment plans under consideration with the most critical aspects and select the most suitable one. Consider adopting a more cost-effective price plan or using coupons if the price is overwhelming.
9. Search for a VPN With Dependable Customer Service
Good customer service is an essential component of every service. Examine all customer service channels and determine whether the processes are simple or complex. Choose a VPN that provides around-the-clock support in any region.
Pro Tip:
Choose a VPN that provides live chat if possible. Email and ticket help may take days or hours to get a response.
10. Make Certain That It Offers a Money-back Guarantee
A money-back guarantee allows people to test a VPN with no financial risk. VPNs that give a money-back guarantee within a specified time frame inspire more client confidence.
Choose a VPN that guarantees a refund if a consumer decides to cancel the subscription. Also, verify that the refund procedure is not cumbersome.
What Is a VPN?
A virtual private network (VPN) is a cyber security service that provides security and privacy via encryption. A VPN encrypts internet traffic and conceals the user's IP address so that no one can determine the user's true identity, location or online activity.
VPNs enable users to browse the web anonymously, circumvent censorship and access geo-restricted material.
How To Install a VPN Connection?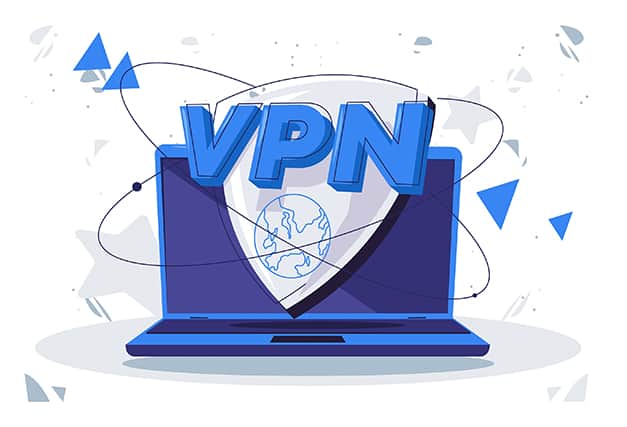 Follow the steps below to install a VPN.
Click the installation file once the VPN has been downloaded to start the installation.
Follow the on-screen instructions to finish the setup.
Once the VPN has been installed, log in using the username and password registered with the VPN.
Click "Ok" to start using the VPN.
With the list shown above, anyone considering how to install a VPN connection may do so in a matter of minutes, regardless of the device.
How To Use a VPN?
People use VPN for different purposes and that is why there are many VPNs in the market. Follow the guide below on how to use a VPN.
Download a VPN.
Complete the installation.
Set up the VPN.
Choose a server and connect.
Start using the VPN.
Note:
People can use VPNs on any device depending on preference, but these steps on how to use a VPN still apply.
What Is the Importance of Choosing the Best VPN?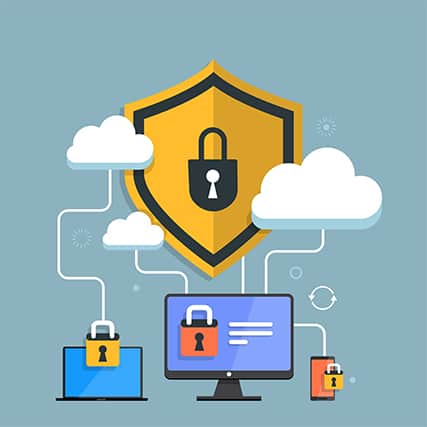 Internet privacy is critical to users' data security. So choosing the best VPN is essential. Cybercriminals are notorious for employing sophisticated attack techniques that have wreaked havoc across many industries.
Internet users must choose the best VPN to guarantee robust and uninterrupted privacy when connected to any network.
What Are the Best VPNs for Beginners?
The best VPNs for beginners have a user-friendly interface and beginner-friendly features with minimal complications. A beginner-friendly VPN must provide customer help around-the-clock to guide and answer user questions. Beginners must be able to comprehend each component to use the application effectively.
Here are some of the best VPNs for beginners.
ExpressVPN: (Best overall).
NordVPN: (The strongest).
Surfshark: (Unlimited simultaneous connection).