W
hat is a VPN? A VPN (Virtual Private Network) supplies a secure connection between the user and the internet. The VPN conceals the internet activity and location to prevent the computer from being traced. A VPN can change the actual location of a user into a different one, protecting privacy. Users can browse the internet freely, safely and anonymously without speed restraints or any other hindering factors. For individuals who want to avoid internet traffic and maintain a private identity, a VPN is the easiest and best way. An encrypted tunnel will take up the internet traffic when the user connects to a secure VPN server so that no one can see the internet activities, even hackers, governments and the internet service provider.
With the use of VPNs, online attacks and security breaches are prevented. Various factors make VPNs important and effective, including fast speeds, strong encryption and high-quality security protocols. In the past decades, because of the rising number of government-run monitoring programs and mass data gathering by technology industries, the services of VPN have become more vital. Also, VPNs are widely used nowadays because of people's demands to improve internet security and privacy. The primary goals of using VPNs are to protect users' internet activities and personal data and to maintain users' anonymity. Mac has 100 million users. Though this number is smaller than Window's, there are many VPNs that have tailored apps for Macs.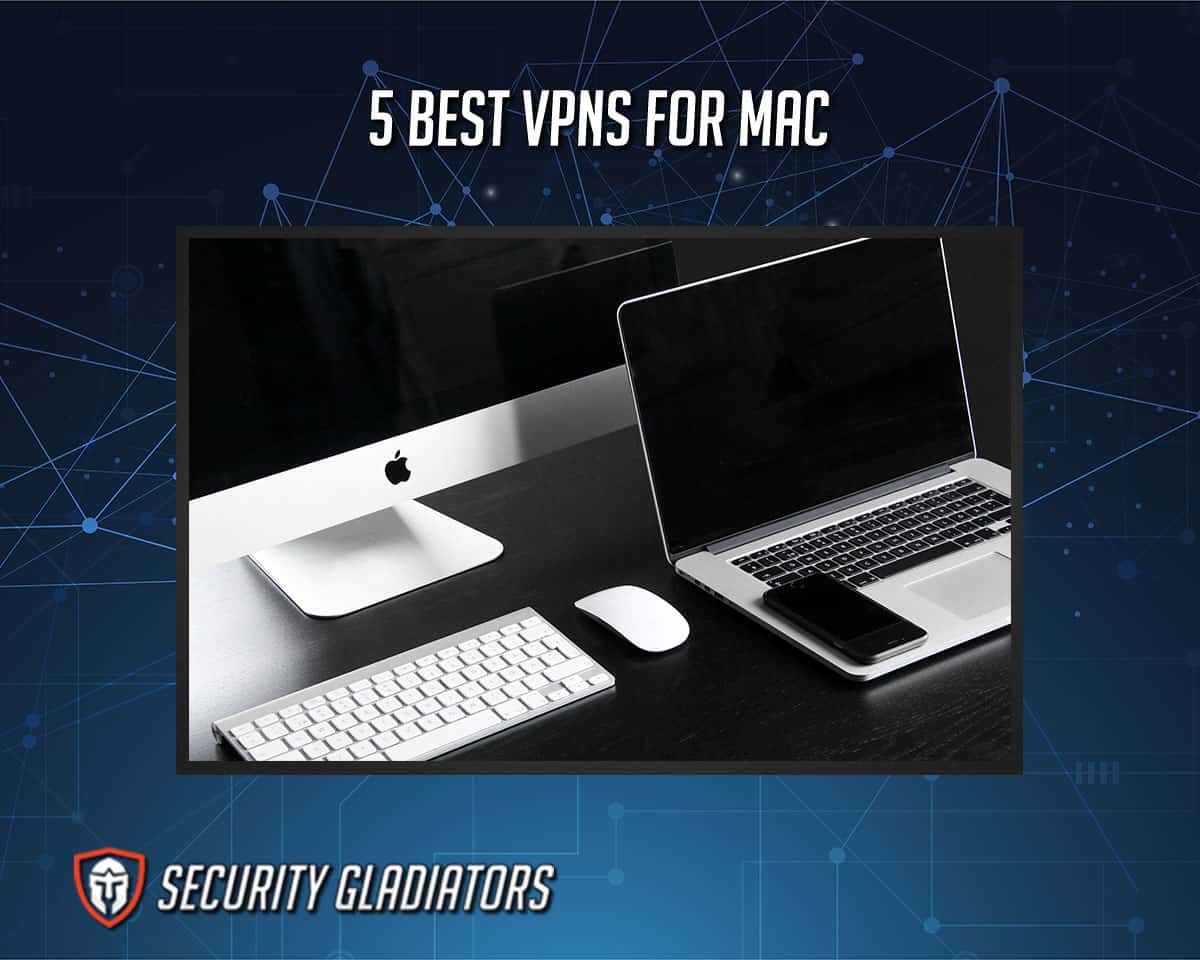 The list below shows what are the best VPNs for Macs.
NordVPN (Best Overall)
ExpressVPN
Surfshark
ProtonVPN
CyberGhost
1. NordVPN
NordVPN is known as the best virtual private network service provider for Mac. NordVPN also works on Windows, Linux, iOS and Android. This VPN provides great security, simplicity and privacy. Many of NordVPN's features are not available in ExpressVPN and Surfshark, which are NordVPN's known competitors. Powerful encryption and several protocols are also included in NordVPN services. NordVPN offers two versions of the kill switch and a nifty Double VPN feature. The Tor network guarantees encryption through Onion over VPN. There are over 5,500 servers available on NordVPN, which puts the VPN in second place among the five best VPNs for Mac. NordVPN covers server locations in 59 countries.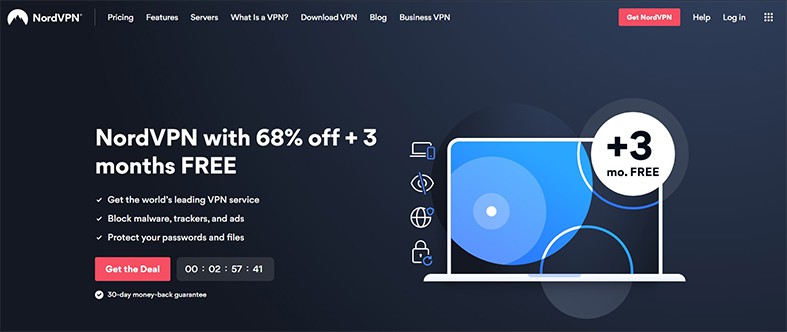 A total value of $4.49 per month will be charged for the basic yearly plan. NordVPN has proved to be the fastest VPN with an average download speed of 417 Mbps in the U.S., possibly because of the WireGuard-based NordLynx protocol. Other advantages include excellent compatibility with Mac, no logs, remarkable customer support and a 30-day money-back guarantee. But the downside is that applications are not as extensive on Mac and iOS compared to Windows. The clients are also disappointed with the map-based interface performance, which has been improving. Check this NordVPN review for more information.
| One-Month Plan | One-Year Plan | Two-Year Plan |
| --- | --- | --- |
| $11.99 | $4.49 per month | $2.99 per month |
---
2. ExpressVPN
ExpressVPN is one of the favorite virtual private network service providers for Mac, and is also considered the best option for beginners. ExpressVPN offers a Lightway protocol that enhances speed. The TrustedServer technology stops third-parties from accessing the hard-drive. Any user that uses ExpressVPN is safe regarding personal details that will not be exposed because of the combination of trackless encryption and an authoritative, completely evaluated zero-logging system. The VPN has an excellent performance regarding streaming, unblocking a large variety of Netflix libraries worldwide, BBC iPlayer, YouTube, Prime Video and other websites or applications. ExpressVPN has many servers and operates in over 90 countries.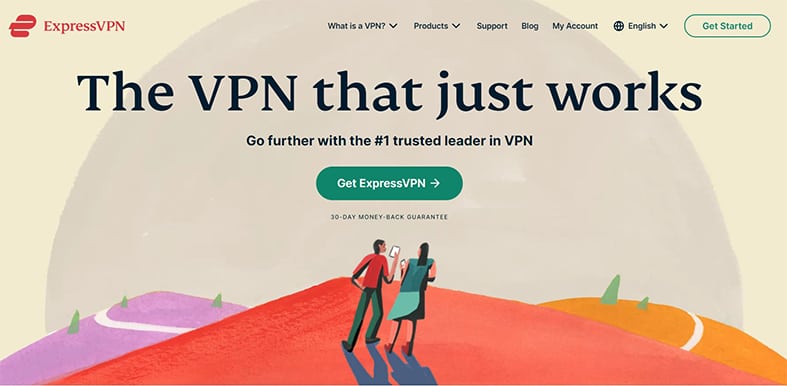 A total monthly payment of $8.32 is required for a 12-month ExpressVPN plan. The availability of ExpressVPN on any device for streaming allows users to have various options for binge-watching and device compatibility. In contrast to some rivals, the functionality of the MacOS application is more maintained than the Windows versions. Still, ExpressVPN has a slight disadvantage. Only five devices are allowed for a single subscription, and the VPN is slightly expensive. If the user wishes to log in to another device, the user can log out of one device. This ExpressVPN review offers a complete overview.
| One-Month Plan | Six-Month Plan | One-Year Plan |
| --- | --- | --- |
| $12.95 | $9.99 per month | $8.32 per month |
---
3. Surfshark
Surfshark is known as an excellent VPN product for the Mac platform with an economical price providing superior performance. Surfshark is becoming more popular over the years. The VPN comes with a complete WireGuard, AES-256 encryption, OpenVPN, IKEv2, split tunneling and double VPN. Surfshark is also a great option for beginners because of the simple and friendly interface. Surfshark has 3,200 servers functioning in 100 countries.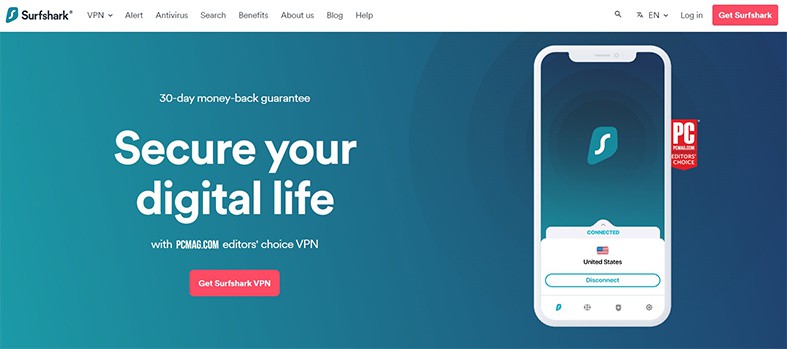 Surfshark is known as the one of the cheapest VPNs, with only a $2.49 monthly payment for 24 months and a $3.99 monthly payment for 12 months. The advantages of Surfshark are being able to unblock streaming sites and access Netflix content catalogs from the U.S. and the U.K. Surfshark has great streaming support for popular and in-demand streaming services like Amazon Prime Video, BBC iPlayer and Disney+. Users only need one account for unlimited devices. Read this Surfshark review to learn more.
| One-Month Plan | One-Year Plan | Two-Year Plan |
| --- | --- | --- |
| $12.95 | $3.99 per month | $2.49 per month |
---
4. ProtonVPN

ProtonVPN is known as the most private VPN that genuinely secures and protects users and offers remarkably fast services. This VPN service, based in Switzerland, has become a top VPN, challenging the three VPNs listed above, and continues to improve. ProtonVPN is one of the best free VPNs because even users with free accounts have unlimited bandwidth. ProtonVPN provides features such as fully inspected applications, an excellent no-log policy and complete AES-256 encryption. This secure Mac VPN provides exceptional security tools like Tor over VPN and the Secure Core VPN servers. ProtonVPN does not sacrifice usability and is excellent for streaming content from many platforms, including Netflix. The VPN also has WireGuard and OpenVPN protocols. ProtonVPN provides over 1,700 servers that have expanded to 64 countries.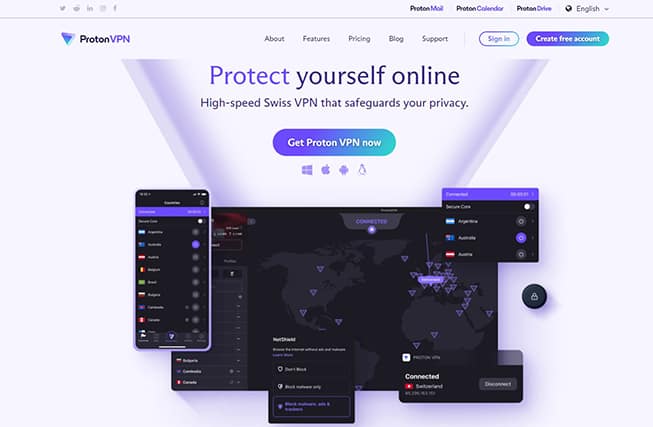 A yearly plan is payable for $5.99 per month, which is quite expensive, but the VPN has a 30-day money-back guarantee. The applications for ProtonVPN are powerful and work well with Windows, Linux, iOS and Android. But the ProtonVPN's complex interface may not flow well with the traditionally streamlined macOS interface. ProtonVPN has certainly addressed such issues via the latest rebrand. The only disadvantage of ProtonVPN is that despite having live chat support 24/7, sometimes customers cannot get in touch. Discover everything about this VPN in this ProtonVPN review.
| One-Month Plan | One-Year Plan | Two-Year Plan |
| --- | --- | --- |
| $9.99 | $5.99 per month | $4.99 per month |
---
5. CyberGhost
CyberGhost is considered a great VPN for the Mac platform, especially for power users, streamers and torrenters. Theoretically, CyberGhost should offer an ideal experience for Mac users because the software is created especially for Mac. The claim is not false because users are impressed. CyberGhost offers a UI system where users can filter servers. The app has the finest servers for a wide variety of activities the user wants to engage in. Other features of CyberGhost include a zero-logging privacy policy, an operational kill switch and the strongest encryption that can keep the Mac safe by blocking ads, stopping trackers and malicious software and keeping users anonymous.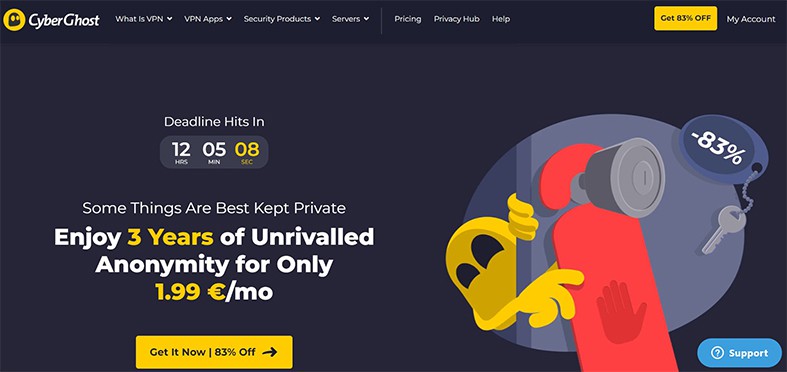 CyberGhost has the biggest number of servers, over 9,200 operating in over 90 countries. So a $6.99 monthly payment for a six-month plan and a $2.19 monthly payment for a two-year plan with two extra months and a 45-day money-back guarantee are considered advantages. An unsatisfying factor about CyberGhost is that the VPN doesn't do well when notifying users of an unfortunate VPN connection drop. Read the complete CyberGhost review to find out more.
| One-Month Plan | Six-Month Plan | Two-Year Plan |
| --- | --- | --- |
| $12.99 | $6.99 per month | $2.19 per month |
---
Note:
Prices may differ from the ones shown as new plans and deals are launched on a regular basis. Please be sure to check the most current price on the official website.
What Is a VPN?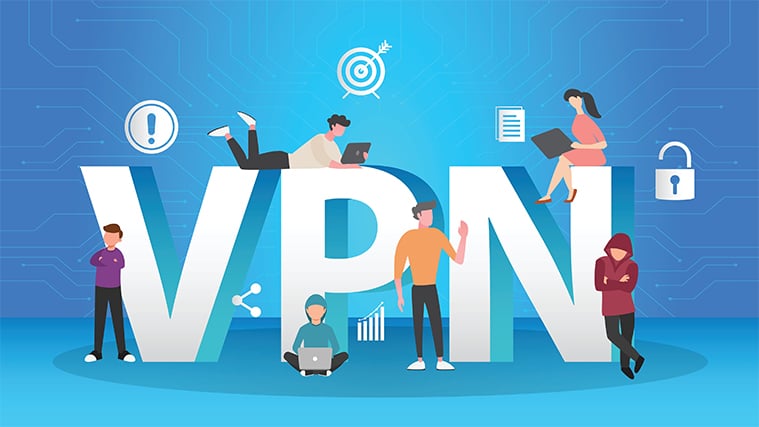 VPN is the abbreviation for "Virtual Private Network," and is used by many individuals to keep personal data and activities confidential and secure. A VPN creates a secure tunnel between the device and the internet and prevents users' online activities and locations from being tracked. In the past decades, VPN services have become very essential due to mass data accumulation by technology industries and government-run monitoring programs, and users became more interested in finding out what is a VPN. A VPN can secure the user's data, internet usage information, devices and any platforms. A VPN comes with various benefits, such as encrypting internet traffic and covering the IP address, the primary benefits of using a VPN. Followed by securing online privacy, conserving money and improving internet connection and speed. Many VPNs can offer great deals and guarantee the device's protection.
What Makes the Best Mac VPN?
Securing privacy is what makes the best Mac VPN. If users are streaming overseas, a Mac VPN can provide privacy. To further make the Mac VPN the best, the user must ensure that the chosen service provider allows a good range of torrenting servers. To have a good streaming experience, users must also ensure that the VPN has a perfect record of unblocking georestrictions.
How Can I Get a Mac VPN?
Listed below are the ways to install a Mac VPN.
1. Choose a VPN and subscribe, then prepare all the login information.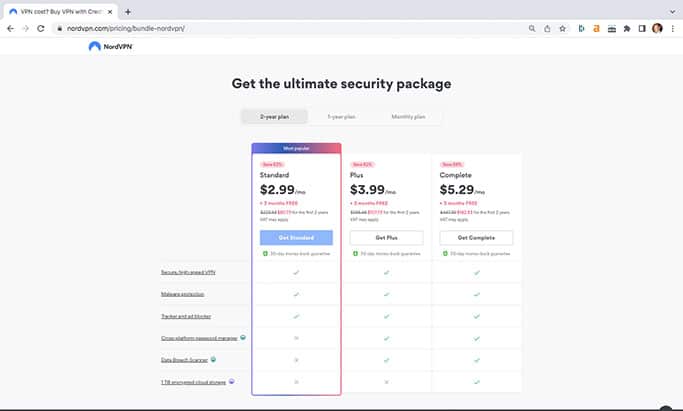 2. Download and install the chosen VPN application for Mac.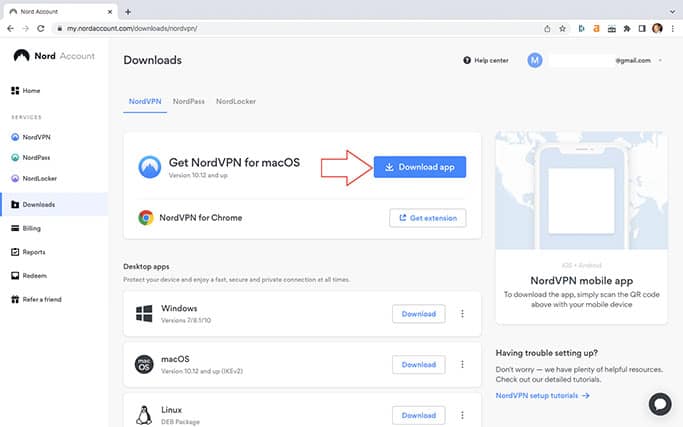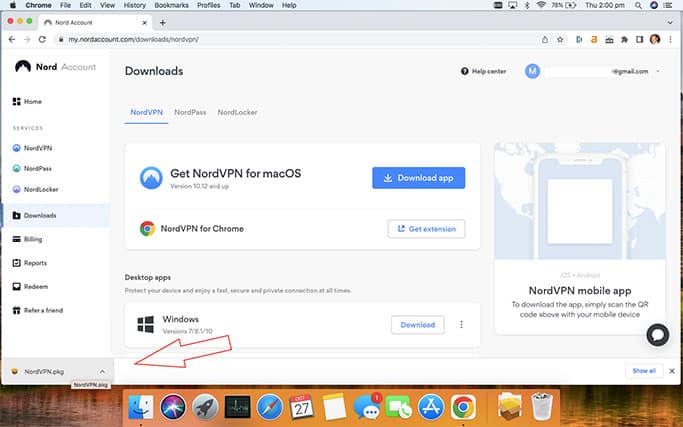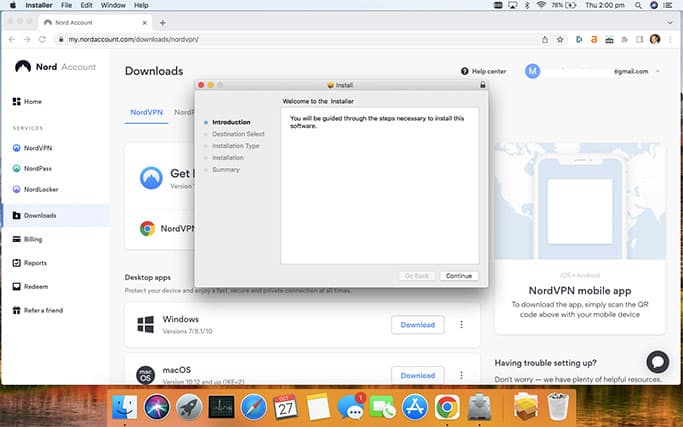 3. Connect to any of the VPN's ultra-secure server locations.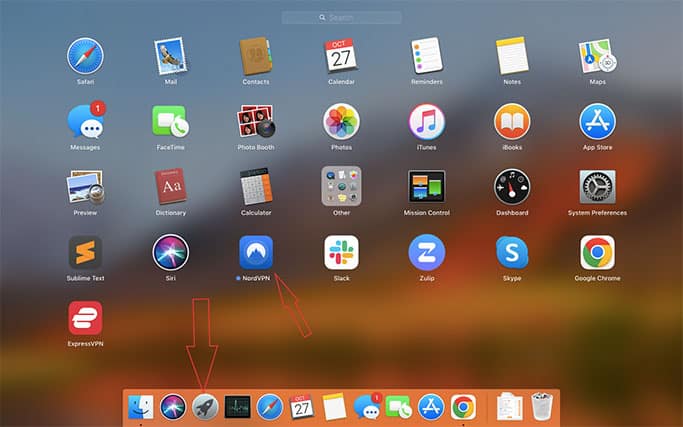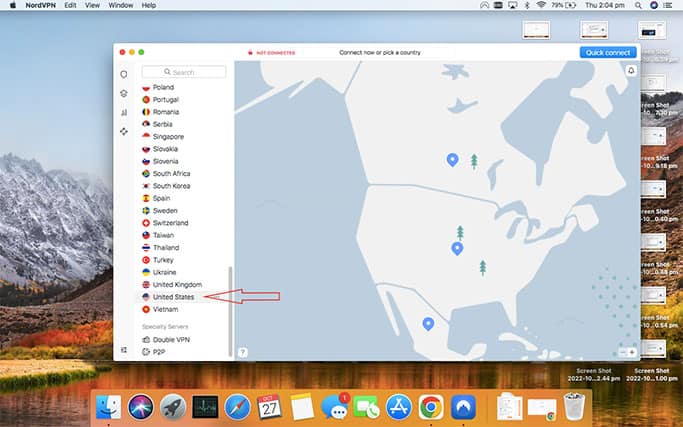 4. Set up the VPN connection on Mac.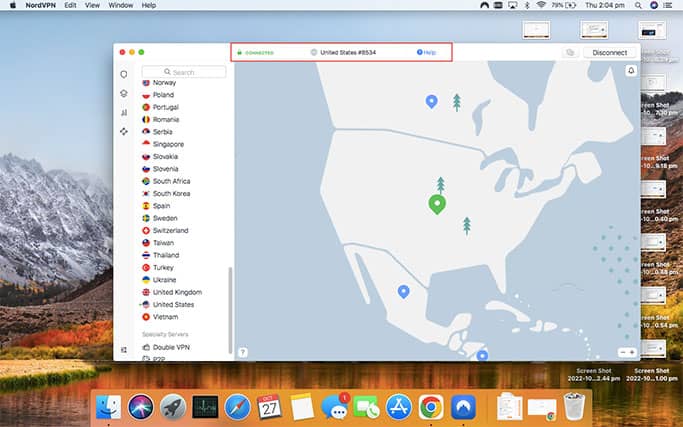 5. After a successful connection, the user can finally be able to use the internet in whatever way needed.
Installing a VPN is easier and faster than setting up a VPN. The user only needs to download and install a specific VPN application. After the installation, the setting up will take place. Also, to successfully log in to the VPN, the user must remember all the necessary login information. But some specific VPN applications provide different download procedures. So users must search for and follow all the information regarding how to install a VPN on Mac to prevent additional work and hassle. To prevent wasting monthly payments, installing and setting up the VPN connection must be done properly.
How Do You Set Up a VPN on a Mac?
Listed below are the ways to set up a VPN on a Mac.
Select the Apple button in the top corner of the display, choose the "System Preferences" option, then find and press "Network."
To make a new connection on the network, click the plus (+) sign on the lower left of the display.
On the Interface menu, choose "VPN," then select "L2PT over IPSec" from the VPN Type menu, and for the Service Name menu, select any option based on the user's choice. Then, press "Create. "
Type the account and server information. After entering the details, press the "Authentication Settings" option.
Type the password under the User Authentication and Shared Secret on the Machine Authentication, then press "OK."
Press "Apple," then press "Connect." If users wish to switch off the VPN, click "Disconnect."
Repeat the first and second steps to turn on the connection again, then select the VPN from the option, and press "Connect."
This is important:
The user must know all the necessary data to effectively set up a VPN through Mac's built-in VPN settings. By typing all the required data, the VPN will be successfully connected to the Mac. VPN type, server address, username, password and shared secret are all included in the data. Following the proper steps mentioned above on how to set up a VPN on Mac will guarantee users a successful VPN connection, which will protect and secure the users' data privacy.
Are Mac VPNs Different From Other VPNs?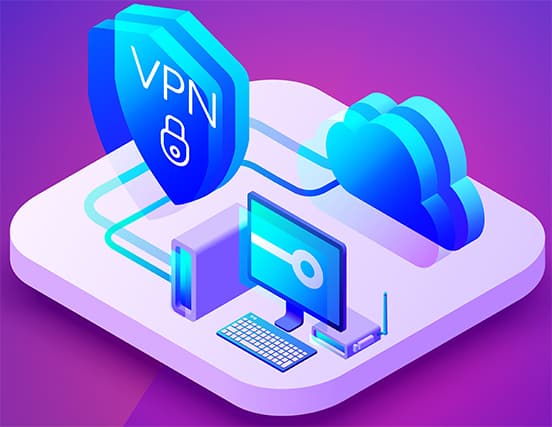 No, Mac VPNs are not different from other VPNs because Mac VPNs work well with other systems such as Windows, Linux, iOS and Android. So Mac has no built-in VPN, and users should perform manual setting up of VPN connection through Mac settings. What is different about VPNs is how the features, performance or services function for each device. Unlike for Macs, few VPNs do not offer perfect services to other devices such as Windows, iOS or Android. When using a VPN, different devices can have different disadvantages.
Do VPNs Work on Macs?
Yes, VPNs work on Macs. Mac users need to enter some configuration settings in Network Preferences such as the VPN server address, account name, password or certificate to successfully connect to a VPN. Also, users can ask the VPN service provider or network administrator for proper setting information to connect the device to the VPN. But users can manually set up the connection if there are no VPN settings files received. After a successful connection, the VPN server will redirect all traffic.
Is It Legal To Use a Mac VPN?
Yes, using a Mac VPN is completely legal, and the only purpose is to simply secure internet activities and protect the data privacy of users. Using a VPN is legal, as stated in the United States law, to secure internet activities. But there are some websites or applications that try to restrict the VPN connection, such as Netflix and Hulu. Other countries block VPN activities, including China, Russia, Turkey, Iraq and the UAE.