Twitch ad blockers are open-source, free, and user-friendly extensions or addons that remove video adverts on Twitch.tv, enabling users to stream content without interruption. Twitch ad blockers are easy to use, only requiring the installation of a suitable ad block extension, after which the proxy activates automatically.
Twitch ad blockers are ideal for users who want to stream videos without interruption, or simply for users who dislike adverts. Adblocking plugins remove distracting ads, ensure a more enjoyable streaming experience whilst also facilitating faster loading speeds. Twitch ad blockers have protective functions as well as they prevent user engagement with malicious adverts. The best ad blockers for Twitch in 2023 are listed below.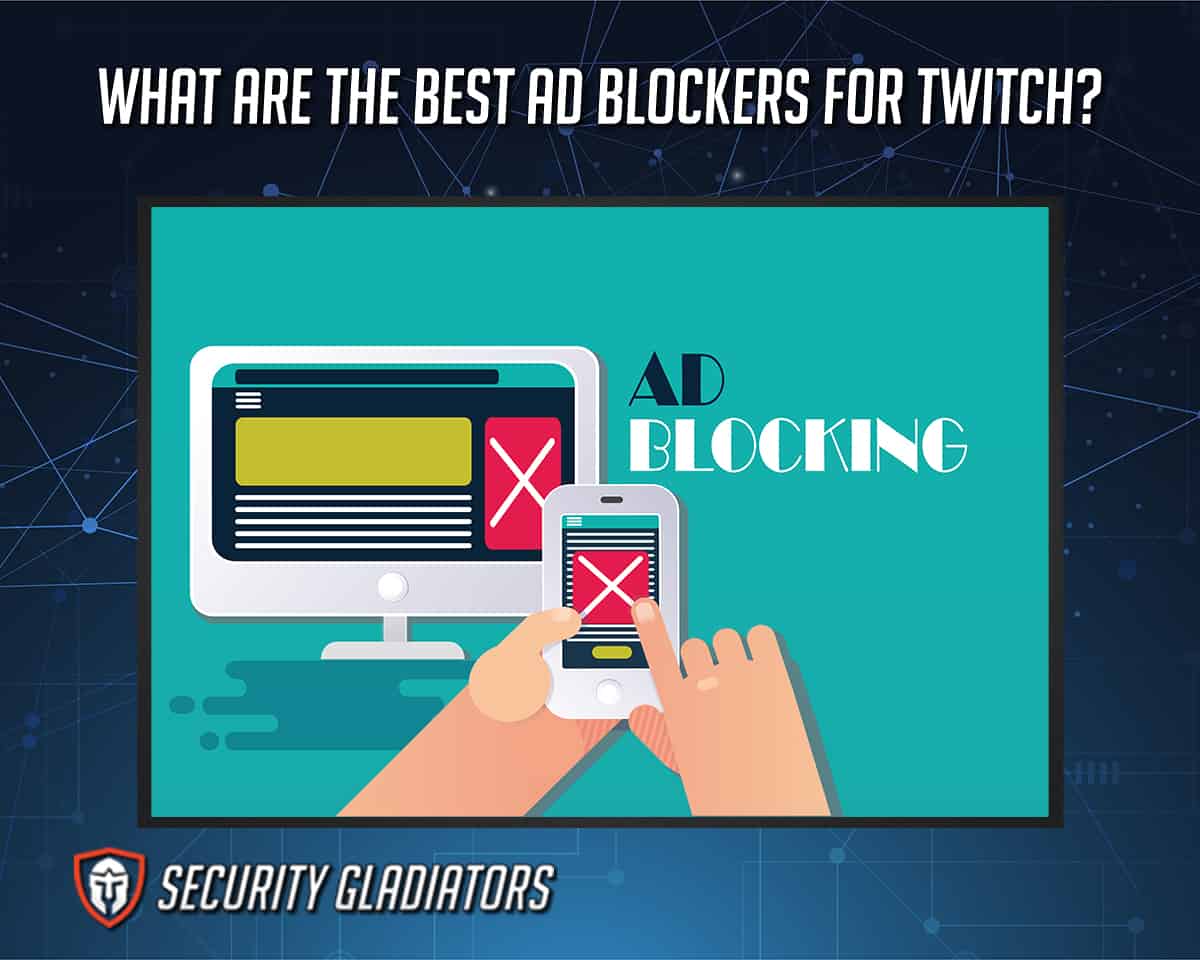 TTV LOL
TTV AdEraser
Video Ad-block for Twitch
uBlock Origin
Purple Ad-block
Adblock Plus
AdGuard
1. TTV LOL
TTV LOL is a great Twitch ad blocker to consider. The founder isn't known, but contributors to the addon include Shane Lindsay and Sauce and the service is provided by ttv.lol. This twitch ad blocker, which has garnered more than 100,000 downloads and is rated 4.2 stars on the Chrome store, deletes Livestream ads from multiple streaming sites.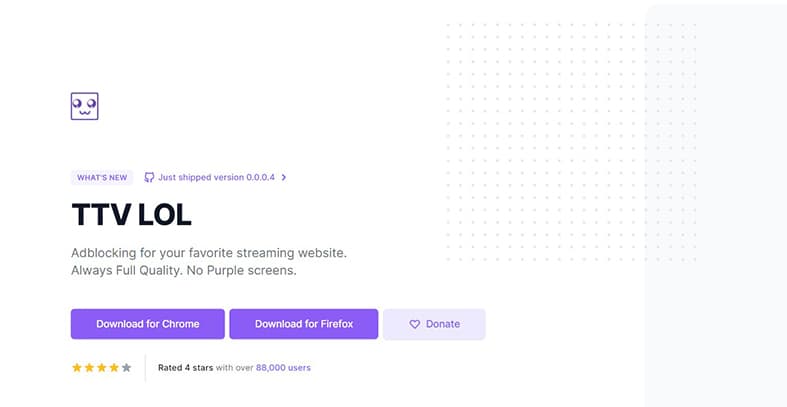 The Twitch ad blocker is able to remove ads from live streaming platforms without causing the purple screen of death, unlike some of the competition. Also, TTV LOL does not affect the quality of the video and is quite stable. The extension can easily be added to a user's Chrome browser or Firefox and used directly. This is so because the ad blocker does not require configuration. In addition, the extension developers usually update and carry out swift changes. The main disadvantage of TTV LOL is that it is often unavailable and may be difficult to locate.
TTV LOL is free to install and is compatible with Chrome and Firefox browsers, contributing to its popularity.
TTV LOL is the most popular and widely used ad blocker for Twitch because it is easy to install, easy to use, and functions seamlessly.
While TTV LOL the adblocker is quite reliable, there have been reported cases of data leaks, including unauthorized access to Twitch ID and IP addresses, raising security concerns for some users.
---
2. TTV AdEraser
TTV AdEraser is a popular adblocker for use with Twitch, developed by LDHB. The founder and date of establishment are not known.
TTV AdEraser deletes ads from Twitch.tv after which the deleted ads are replaced with customized embedded players. The extension also improves the quality of the Twitch player and UI, ensuring users can stream content in the best possible way.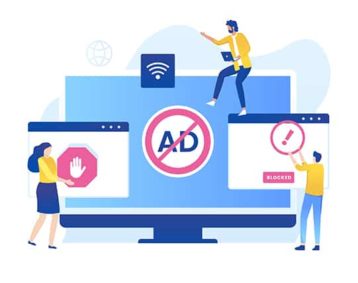 The TTV AdEraser extension supports extra features that improve the quality of the Twitch experience. For instance, the extension hovers around channel signs to preview streams. This is done with the aid of a custom embedded player. LDHB, the developer, also seem to work consistently at improving the service, with the latest version (V1.2) being a testament to this.
However, there have been complaints of purple screen problems. This is reported to be often noticeable and usually accompanied by a low-quality stream which may last for several hours. In addition, the adblocker only seems to work for certain streams. Furthermore, TTV AdEraser doesn't always function; the addon works sometimes but crashes other times.
Like most Twitch adblockers TTV AdEraser is free to install and use and is supported by Firefox and Chrome. TTV AdEraser also comes with a manual for fast, seamless, and easy installation.
With over 10,000 users and a rating of 4.5 stars on Chrome, this adblocker for Twitch has great performance and is well known. TTV AdEraser is generally considered to be reliable, however, Twitch shuts down the adblocker from time to time.
---
3. Video ad-block for Twitch
Video ad-block for Twitch is yet another extension that is used to block ads on Twitch, thus enabling viewers to have the best streaming experience without ad disruptions. This widely popular plugin for blocking ads on Twitch is offered by Sauce.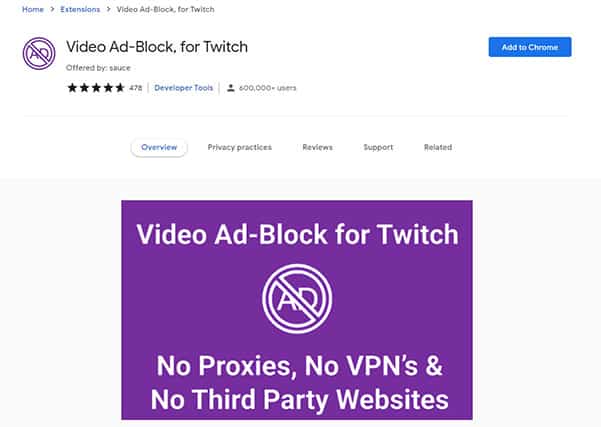 Video ad-block for Twitch may downgrade stream quality slightly during the actual process of adblocking. For the duration that an advert is being blocked for, stream quality may reduce to between 1080p and 480p but will resume to the original quality upon completion of the advert. This process is completed locally with no VPN or proxies required and no third-party websites involved.
Video ad-block for Twitch is easy to install and use. The add-on is open source and effectively blocks ads by replacing ads with slightly lower-quality videos. This method ensures uninterrupted streaming.
On the other hand, Video ad-blocker for Twitch is often shut down by Twitch. Its use can also cause web pages to load slower and incorrectly. In addition, Video ad-block for Twitch cannot block mid-rolls and pre-rolls.
Like most of the options on this list, Video ad-block for Twitch is free and compatible with Chrome and Firefox browsers.
Video ad-block for Twitch is a top-rated ad-blocker and has over 300,000 users. The extension is designed specifically for Twitch, provides great performance, and is quite popular amongst Twitch users. Whilst it is generally reliable, Video ad-block for Twitch is sometimes targeted by specific blockades by Twitch.
---
4. uBlock Origin
uBlock Origin is a top-rated browser extension that is highly configurable and can block trackers, malware websites, and third-party advertising. The plugin was founded by Raymond Hill (gorhill) and was released initially on June 23, 2014, with a later stable release on 11th January 2023.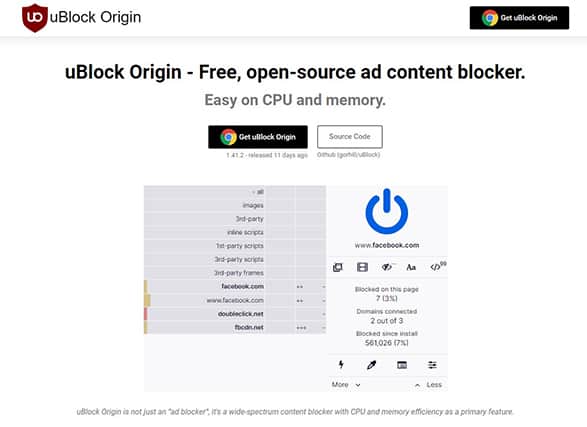 uBlock Origin is not merely an adblocker but a wide-spectrum content blocker that features memory efficiency as the plugin's main feature, along with a CPU. This all-purpose blocker blocks ads by default by preventing users from connecting to servers that contain ads.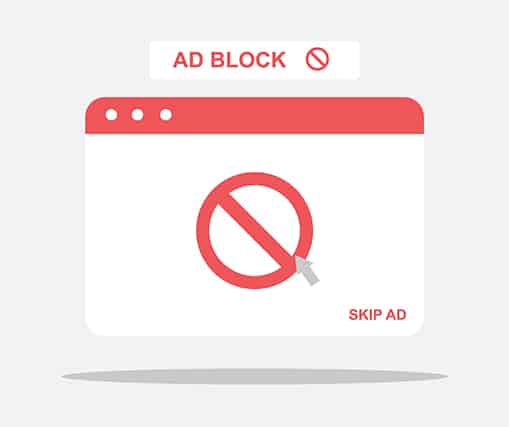 uBlock Origin blocks unwanted ads from loading, thus enabling web pages to load faster. The extension also uses a dynamic lightweight approach to filter content, hence the impact on memory consumption is minimal.
However, the adblocker is complicated to use by comparison with many of its competitors. Also, while the adblocker reduces the frequency of ads and reduces pre-roll, users will still have to wait for about three to ten ads worth of reloads.
uBlock is a free and open-source browser add-on that supports more browsers than many competitors. The plugin is available for Edge, Firefox, Chrome, Pale Moon, Chromium, and Safari (versions before 13).
uBlock Origin is very popular, reliable and widely used, in part due to it being less memory-intensive. The extension is rated 5 stars and has been downloaded by more than 10,000,000 users. uBlock Origin provides a list of features including a mode to help users with vision deficiency, logging functionality, a unique URL filtering feature, interface enhancements such as privacy-oriented options and a DOM inspector used to block hyperlink auditing, link prefetching, and IP address leaks through WebRTC. These features make for excellent ad-blocking performance.
---
5. Purple Ad-block
Purple Ad-block is another popular Twitch ad blocker, provided by Purple Block. The addon is a powerful and effective application that blocks ads by using external proxies in ad-free countries, allowing only video requests sent through these proxies.
The plugin removes interruptive ads, which in turn increases battery efficiency, keeps advertisers from tracking users and reduces bandwidth. Purple Ad-block also doesn't stores private user data. One major downside of Purple Ad-block is that it is only functional on the official Twitch website, and not on alternative websites.
Purple AdBlock is free and compatible with Firefox and Chrome. The code can be obtained from GitHub.
The highly recommended Purple Ad-block performs excellently, has over 20,000 users, and is rated 4.0 stars on Chrome. Purple Ad-Block works by proxying the M3U8 playlist from Twitch, from which a server-side signature enables videos to be played seamlessly without ads.
---
6. AdBlock Plus
Adblock Plus (ABP) was developed by Wladimir Palant's Eyeo GmbH, a software company located in Germany. However, the extension was primarily developed by Michael Gundlach in 2006.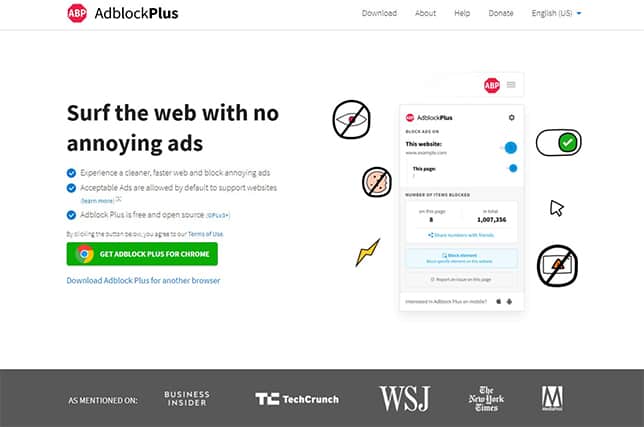 Adblock Plus is an extension that provides users the ability to customize and control web experiences. As well as advert blocking, Adblock Plus disables tracking and blocks websites which may contain malware and viruses. The addon is easy to use, once it is installed from a compatible browser it automatically begins blocking adverts.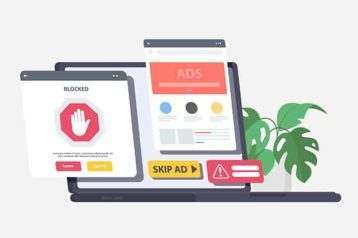 The main advantages of Adblock Plus are its additional features, which include faster browsing speeds and protection of private data (due to its anti-tracking feature). However, a major downside of Adblock is that the extension allows certain adverts which it deems acceptable.
Adblock Plus is free and supports Google Chrome, Mozilla Firefox, Android, and Opera.
With AdBlock Plus, web users are protected against intrusive ads. The extension is not only suitable for Twitch.tv but also blocks video ads on YouTube and Facebook, as well as blocking pop ups, banners, social media buttons, and tracking. AdBlock Plus is safe and trustworthy but does allow some paid ads.
---
7. AdGuard
AdGuard, a popular adblocking tool co-founded by Ignor Lukyanov. The software was established in Moscow in 2009 after which the company's headquarters was moved to Cyprus upon the company's incorporation.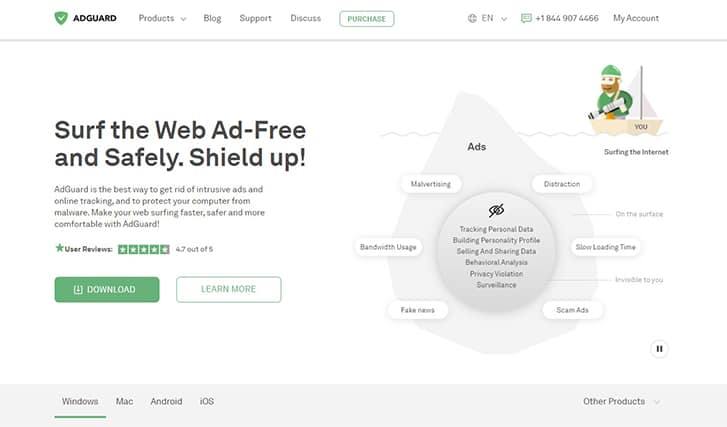 AdGuard is one of the most effective ways of getting rid of unnecessary ads. The adblocker also stops online tracking and effectively tackles pop-ups, annoying banners, and video ads permanently. Once installed, find the AdGuard can be activated in the "content blocking" section of the browser extensions bar. Once activated, adverts are blocked automatically.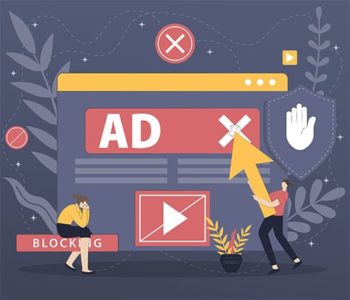 There are many advantages to AdGuard. Firstly, the plugin is very flexible and has an easy installation process. The extension can also be used on almost all devices featuring transferable keys that are unique in the IT world. AdGuard also features a real-time debugging and logging feature that is great for troubleshooting. AdGuard is a premium adblocking software with a user-friendly interface.
A major disadvantage of AdGuard is that it can only be worked when it is set up as a VPN. Although the extension is not a VPN in reality, the addon looks like one on the phone which limits functionality. This is because Android only allows one VPN to be active on a device, so, users will be forced to choose either downloading a real VPN or settling for the limited functions of AdGuard.
AdGuard offers both paid and free services. The price varies according to the plan subscribed to. There is a yearly and a lifetime plan, both have two subcategories which include both a personal and family plan. The Yearly Personal plan costs $2.50 per month billed once per annum; this plan allows up to 3 simultaneous connections. The Yearly Family Plan allows up to 9 simultaneous connections and costs $5.52 per month, billed annually. On the other hand, the Lifetime Personal Plan allows 3 simultaneous connections and costs $80.37 while the Lifetime Family Plan, which supports 9 simultaneous connections, costs $170.81.
AdGuard has universal license keys that ensure the ad blocker is compatible with any device. This includes macOS, Android, IOS, and Windows.
The browser extension is available in 52 locations globally, enables users to access any content, and has strong encryption. AdGuard also has a no-log policy, provides a fast internet connection and 24/7 support. In addition, AdGuard provides browsing security, has a strong parental control feature that enables parents to restrict kids from accessing inappropriate content. The addon boasts more than 30,000,000 users, a testament to the software's quality performance.
---
What Should You Know About Ad Blocking on Twitch?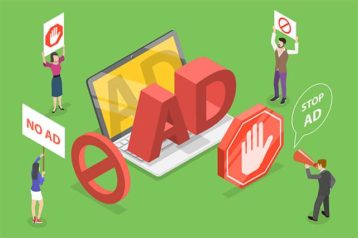 Viewers can now remove pre-roll ads for incoming streamers by constantly carrying out ad breaks during streaming, thereby enabling streamers to know what is happening in real-time. For instance, if a streamer runs a 90-seconds ad break, then there won't be any pre-roll ads for the next 30 minutes. Also, when a 60-second ad break is run, pre-roll ads are usually disabled for 20 minutes while running a 30-second ad break attracts a 10 minutes ad break.
There are many ads on Twitch because the revenue generated from ads supports extension developers, content creators, and the Twitch website as a whole. Without the revenue from adverts, offering a free viewing experience to users would be almost impossible.
Note:
While Twitch may not ban a user outright for using ad blocking software, Twitch can shut down adblockers and prevent the adblockers from blocking mid-roll or pre-roll video ads. Twitch has shut down many ad blockers already.
How to use a VPN to Block Ads on Twitch
A Virtual Private Network (VPN) provides online privacy, safety, and anonymity by creating a private internet connection from a public network. One of the best ways to block ads on Twitch is by using a VPN to be in a country that has no/ fewer adverts. Such countries include Ukraine, Russia, Mexico, Hungary, Serbia, and Costa Rica.
A VPN works by canceling a user's IP address from Twitch. tv. The VPN then connects to a server in a region or country with no ads. Many VPNs can be used to block ads on Twitch. There is no best VPN for ad blocking, but some good options include ExpressVPN, NordVPN, Surfshark, Private Internet Access, etc.
How to Install Ad Blockers to Block Ads for Twitch
Installing an ad blocker to block ads for Twitch is easy. Users can input a preferred addon extension from the Chrome Web Store, after which the Adblock extension can then be added to Chrome and the ok button clicked to accept the permission. After that, the ad-block extension will be automatically added to the browser and ads blocked. A similar process can also be followed for other browsers, including Firefox.
What Can You Do if Your Adblocker is not Working on Twitch?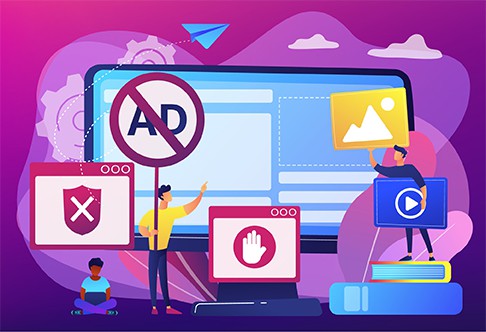 There are corrective actions that can be taken when an adblocker is not working on Twitch. One of the simple ways is to change location. Updating the Adblocking tool may also fix the problem. Users can also switch browsers; for instance, if the Adblock isn't working on Chrome, switching to Firefox may make the Adblock work. Also, configuring the Adblock settings for Twitch, changing the Chrome advanced settings, or checking for extension issues can help resolve the problem and get the Adblock to work again. In addition, filtration of Twitch ads on Adblock, and trying out another alternative Twitch. tv player can help resolve the issue. Other options to consider include getting a streaming Twitch GUI, trying out other extensions, using Android Emulator, and switching to Twitch Turbo can get the Adblock working again.
Does Twitch Prime Remove Ads?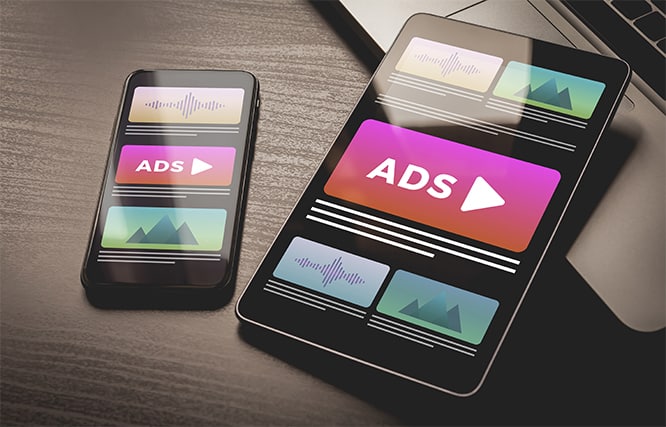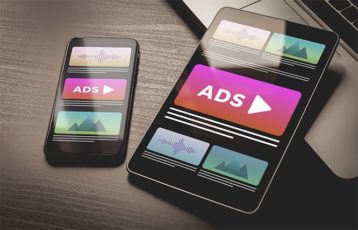 Twitch Prime is a premium membership for Twitch users. The membership includes both Prime Video subscriptions and Amazon Prime subscriptions and allows members to stream an unlimited number of videos. Twitch Prime has some unique features such as free monthly games, a free monthly Twitch channel subscription, a chat badge, exclusive emoticons, free in-game loots for well-known games, and the ability to gift things to friends.
Twitch Prime used to be ad-free but sometime in August 2018, Twitch announced that Twitch Prime will no longer be free of ads. From October 15, 2018, Twitch Prime started featuring ads despite charging a subscription fee. However, users can remove ads by installing an ad block extension, using a VPN and changing location, or using an ad block browser. Ads can also be removed by installing an ad block proxy or the use of an alternative platform.