Binance is the most popular cryptocurrency exchange platform in the world. However, georestrictions prevent Binance from being available in all countries, meaning users from certain locations will need a VPN to access the service. For example, the full version of Binance is not available in the United States: the available version has limited trading options with higher fees. Consequently, VPNs are a necessity for some Binance users.
Virtual private networks (VPNs) allow their users to access geo-restricted content by masking or changing the IP address of the device being used. When used with Binance, users are given new, unblocked, IP addresses, allowing users to access the full version of Binance from any of the 29 countries where the platform is restricted. Besides bypassing geo-restrictions and allowing users to maximize the full potential of Binance, VPNs also encrypt users' traffic, making trading cryptocurrencies even safer.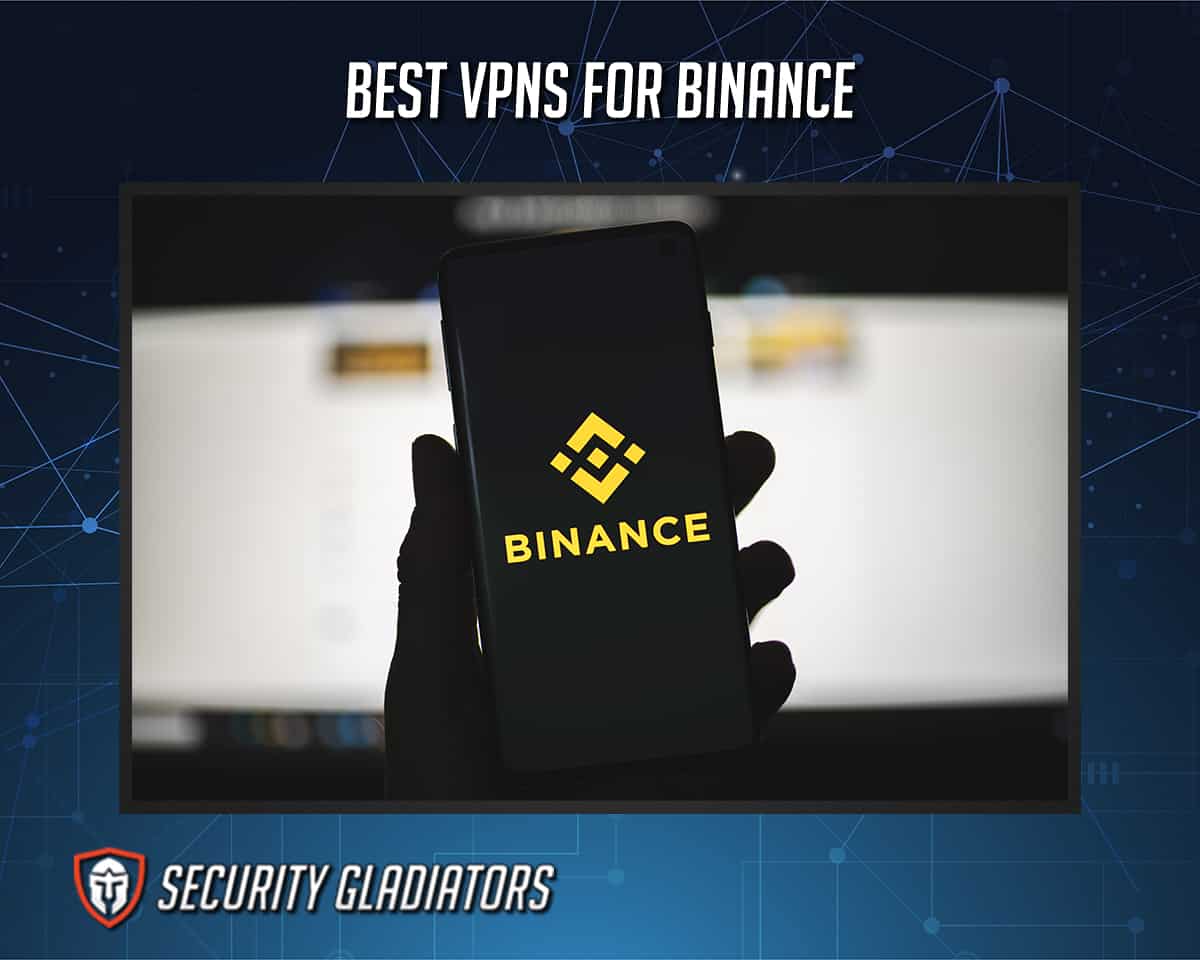 Good quality VPNs, like all those listed in this review, are very secure to use as they use strong encryption technologies to ensure their users' real IP addresses or online activities cannot be hacked or traced. VPNs function by creating an encrypted tunnel between the user and the VPN server, to protect the data exchanged between both points. These tools are also important in maintaining the anonymity of users since using VPNs goes against Binance's terms of service, despite being perfectly legal. The best VPNs for Binance are listed below.
Surshark
NordVPN
IPVanish
VyprVPN
PrivateVPN
Atlas VPN
1. Surfshark
Surfshark is a VPN service developed by Surfshark. First released in 2018, this VPN service quickly became critically acclaimed, with CNN naming the service VPN of the year in 2020. Surfshark is used to maintain and protect the privacy and data of users when connected to the internet.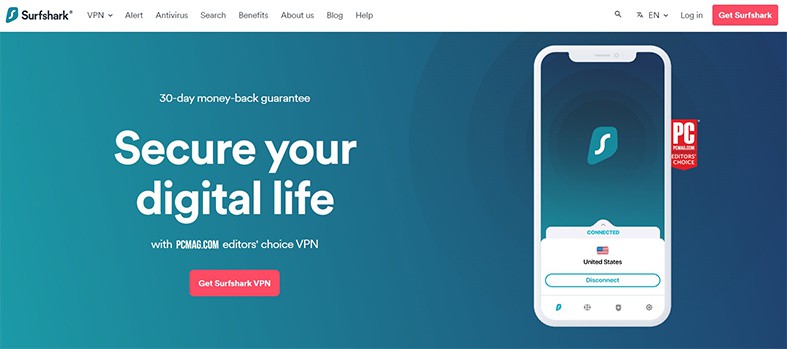 The merits of Surfshark include unlimited device connections, over 3,200 functioning servers, private DNS and leak protection, and a strict anti-logs policy. However, Surfshark is pricey and the iOS app doesn't support split tunneling.
The Surfshark VPN offers a unique feature called the "camouflage mode" which hinders ISPs from detecting when users are connected to a VPN. Another strong side to Surfshark is the support of Firefox, Chrome, and Edge browser add-ons. Adblocking is another excellent feature. A separate, comprehensive
Surfshark review
covers these points in more detail.
Surfshark VPN is owned by Surfshark and is completely secure, with an excellent history of security and privacy. Pricing starts at $12.95 for the monthly plan, $3.99 per month for the 12-month plan, and $2.49 per month for the 24-month plan. Surfshark works by replacing its users' real IP addresses with secure, unblocked IP addresses, and creates encrypted tunnels between its users' devices and VPN servers to protect internet traffic data.
2. NordVPN
NordVPN is a VPN service developed by Nord Security and first released in 2012. As of 2023, NordVPN boasts over 14 million users. This VPN program is predominantly used to bypass geo-restrictions.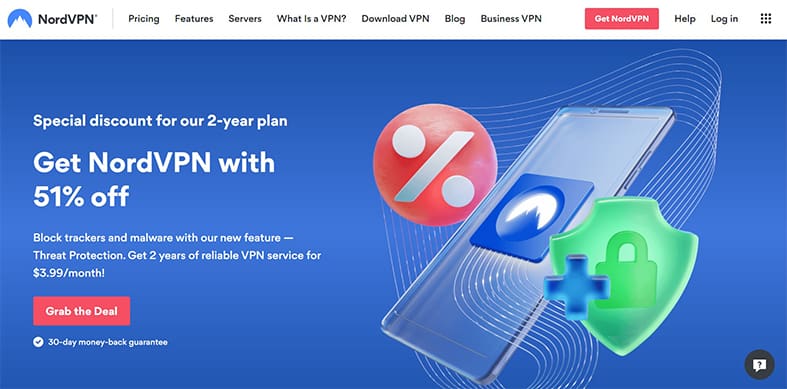 The merits of NordVPN, as covered in this complete NordVPN review, include supporting WireGuard, split tunneling and multi-hop connection, up to six simultaneous device connections, over 5,400 servers in 60 countries and a strict no-log policy. Despite these merits, NordVPN is expensive and doesn't even offer a free version. The VPN interface can also appear cramped at times.
NordVPN provides a unique feature called Threat Protection which blocks malware and trackers. Further strong sides to this VPN include unlimited bandwidth, lightning speeds, ad blocking, and support for browser add-ons.
NordVPN is 100% secure and costs $11.99 for the monthly plan, $4.99 per month for the one-year plan, and $3.29 per month for the two-year plan. Nord Security owns NordVPN, and the tool works by masking users' real IP addresses and re-routing users' internet traffic through an encrypted tunnel to ensure privacy.
3. IPVanish
IPVanish is a US-based VPN service created by Mudhook Media Inc., a subsidiary of Highwinds Network Group and was first released in 2012. IPVanish is used to hide users' real IP addresses, encrypt users' connections, and bypass internet censorship. Like many VPNs, IPVanish is also used to increase overall security.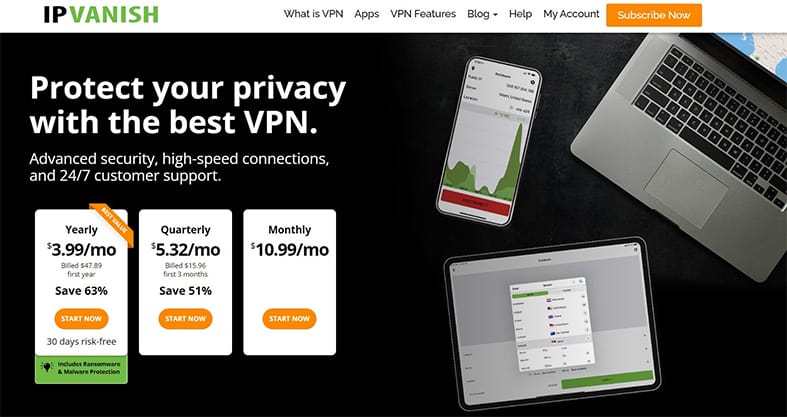 Some of the advantages of IPVanish include WireGuard support for faster speeds, over 2,000 active servers, unlimited device connections, and support for torrenting. However, this VPN has slower OpenVPN speeds, split tunneling is supported on Android only, and the desktop app sometimes glitches.
One unique feature offered by IPVanish is the P2P support for torrenting. This VPN also offers unlimited bandwidth and blocks deep packet inspection by ISPs, which are the strong sides of this program. These details are covered in full in this
IPVanish review
.
IPVanish is 100% safe to use with excellent security features. An IPVanish subscription costs $10.99 monthly and $47.89, yearly (which equates to $3.99 spread over 12 months). IPVanish works by using a tunneling protocol to create an encrypted connection which protects its users' data and internet traffic.
4. VyprVPN
VyprVPN is a VPN service developed and launched by Golden Frog, GmbH in 2009. This VPN tool is used to bypass restrictions and protect users' data and internet traffic from hacking and tracking.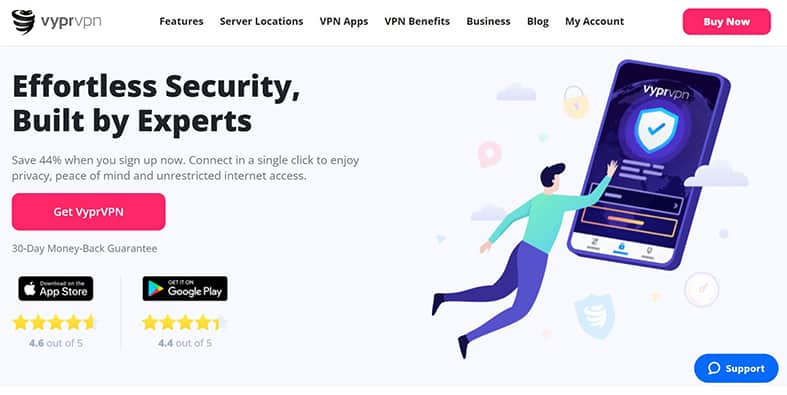 VyprVPN's advantages, as covered in this comprehensive VyprVPN review, include WireGuard support, up to five simultaneous connections, and a great commitment to users privacy. However, VyprVPN doesn't support advanced VPN features such as split tunneling, multi-hop connection, or Tor anonymization and the monthly subscription price is expensive. Also, VyprVPN offers only 700 servers which is significantly less than that of other top VPN services.
UNIQUE – VyprVPN offers a "Chameleon" protocol which is useful in bypassing websites or platforms that block VPNs. Additionally, some strong sides to this tool include "VyprVPN Cloud," a feature that provides an extra layer of protection when visiting cloud server platforms and the support of BitTorrenting on servers.
VyprVPN offers excellent security features but costs $15 for a monthly plan and $8.33 per month for a one-year plan. VyprVPN is owned by Golden Frog, GmbH. Like most VPN services, VyprVPN works by encrypting users' connections to protect users' data and internet activities from theft, malware, or tracking.
5. PrivateVPN
PrivateVPN is a Sweden-based VPN service founded by PrivateVPN Global AB in 2013. PrivateVPN is used predominantly to unblock geo-restricted content and browse anonymously. The service is also used to increase overall security and privacy online.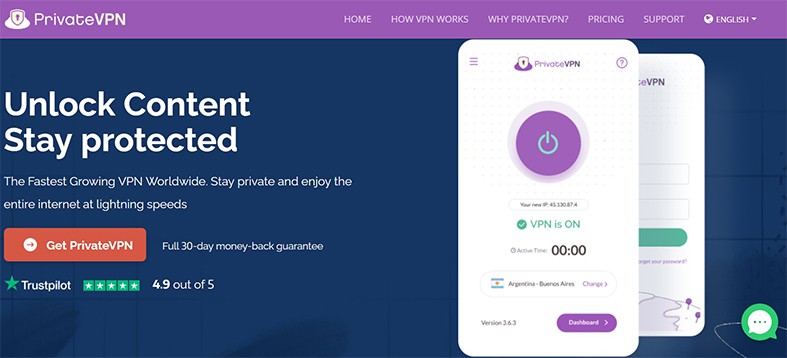 The main advantages of PrivateVPN include unlimited bandwidth, an effective kill switch, up to 10 simultaneous device connections and a strict no-logs policy. However, PrivateVPN offers only 200 servers; a significant disadvantage to the VPN service. PrivateVPN also lacks advanced VPN protocols such as WireGuard.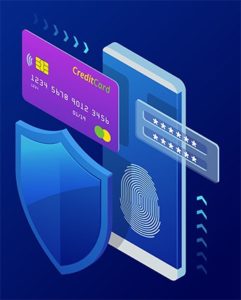 PrivateVPN offers at least one 21TCP/UDP open port for torrenting; a unique feature of this tool. Another strong side of PrivateVPN is the use of 2048-bit encryption, the strongest encryption available, in conjunction with AES-256. More details on these features and more are covered in this complete PrivateVPN review.
PrivateVPN is secure and costs $8.99 for a monthly plan, $6 per month for a three-month plan and $2 per month for a three-year plan. PrivateVPN is owned by PrivateVPN Global AB. This VPN service works by masking users' real locations to maintain anonymity and routing users' internet connections through an encrypted tunnel to protect users' data.
6. Atlas VPN
Atlas VPN is a US-based VPN service founded in 2019. As of 2021, Atlas VPN has over 6 million users worldwide. This VPN tool is used to provide an anonymous and secure online presence.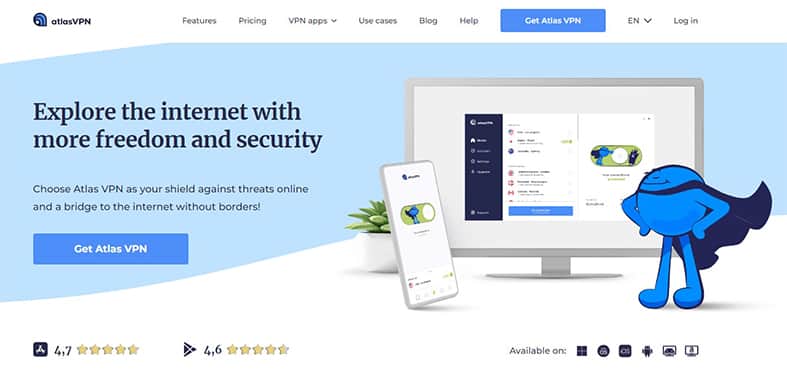 Some of the merits of Atlas VPN, as detailed in the full Atlas VPN review, include fast WireGuard speeds, support of multi-hop connections and split tunneling, availability of a free plan and unlimited device connections. Despite these merits, Atlas VPN provides merely over 700 servers, which are fewer than those of top competitors. Likewise, this VPN service has never been audited by a third party and often shows annoying email subscription prompts.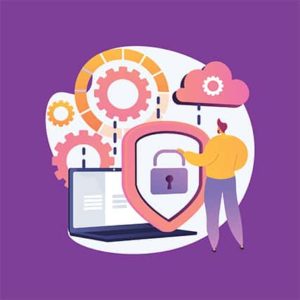 The unique features offered by Atlas VPN include a tracker and ad and malware blockers. A major strong side of Atlas VPN is the SafeSwap features, which permits users to browse using different IP addresses simultaneously and the support of P2P sharing.
Atlas VPN is secure to use and costs $10.99 monthly, $3.29 per month with the one-year plan and $1.99 per month for a three-year plan. Using the code ATLASWELCOME, customers can save 70% and 82% on the one-year and three-year plans, respectively. Atlas VPN is owned by Nord Security, who acquired the VPN service in 2021. This program works by re-routing users' internet traffic through an encryption tunnel to protect against spying, tracking, or hacking, and also replaces users' real IP addresses to bypass internet censorship.
Note:
Prices may differ from the ones shown as new plans and deals are launched on a regular basis. Please be sure to check the most current price on the official website.
How to Use VPN for Binance?
A VPN is the perfect tool to enjoy the full features of Binance in restricted countries. Using VPN tools with Binance is quite easy. To use a VPN with Binance, follow the steps below.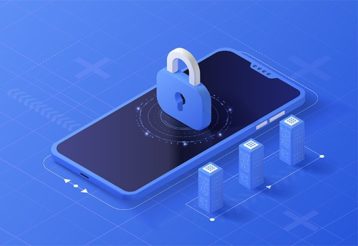 Subscribe to a VPN service such as Surfshark
Install the app on a supported device and log in
Launch the VPN app and locate the list of available servers
Click and connect to any location, but make sure the location is not part of the 29 countries restricted by Binance
Visit Binance's website and start trading without restrictions.
Why do You need a VPN for Binance?
People in the United States must use a VPN with Binance because the full or main version of the trading platform is not available in the United States. Instead, a stripped version of the software, Binance.US, must be used which restricts the number of cryptocurrency and trading options, does not offer credit card purchases and has higher margin and deposit fees. However, the United States is not the only country restricted by Binance. In total, there are currently 29 restricted countries, including North Korea, Ukraine, Belarus, Serbia, Liberia, Iran, Iraq, and Sudan.
What is the Best VPN Location to Use Binance?
Canada, France and Mexico are some of the best locations to connect to while using Binance. This is because the main Binance platform is available in these countries. To choose a VPN location, locate the list of servers on the VPN app and connect to a non-restricted country. Generally, VPNs provide the same level of security across all locations. However, connection speeds vary depending on the proximity of the server to the user's location: connection speeds are typically faster when the distance is shorter.
Is It Legal to Use a VPN with Binance?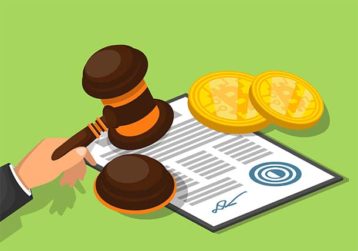 Different countries have different regulations regarding the use of VPNs, but in general, VPNs are legal and are therefore legal to use with Binance. However, users should note that using VPNs with Binance in the United States, and other restricted countries, goes against Binance's terms of service. Hence, if the platform detects a user goes against the VPN legality principles of the platform, the user may be temporarily or permanently banned. It is therefore important to use reliable VPNs that can consistently bypass Binance restrictions without being detected.
Can You Use a Free VPN For Trading on Binance?
Free VPNs are VPN services that can be used without a paid subscription. Free VPNs may not work with Binance, as there are several limitations involved, and such tools are easily detected and blocked by Binance. Freemium VPNs are usually very limited in performance, security, and privacy. For example, there's usually a very restrictive cap on daily bandwidth, the speeds are slower, the number of simultaneous connections is reduced to one or two, and such VPNs mostly lack advanced VPN protocols and encryptions. Since free VPNs lack advanced security features, using such VPNs puts users at risk of data theft, malware infection, hacking, ISP tracking, and more. Some important factors to consider before opting for a free VPN include speed, security, and privacy. While some free VPNs are moderately good, most users will find premium VPNs better off, especially if users intend to pair VPNs with strict platforms like Binance.