Roobet is a cryptocurrency-based online casino that allows players to gamble on various games to win money. Cryptocurrencies such as Bitcoin, Ethereum and Litecoin are all accepted cryptos on Roobet. Roobet has become georestricted across many countries. This is where VPNs come into play. Regardless of the country, VPNs help the user bypass georestrictions so that users all over the world can access the site freely.
Not all VPNs can bypass the restriction on Roobet. VPNs that are able to unblock Roobet must have some unique properties, including exceptional speeds, guaranteed privacy, strong security/encryption, a dedicated IP address and DNS leak prevention. The crucial features of a high-quality VPN are a large server network, a no-logging policy and a kill switch to preserve the user's original identity. These VPNs are frequently protected with military-grade AES 256-bit encryption technology. The six best VPNs for accessing Roobet are listed below.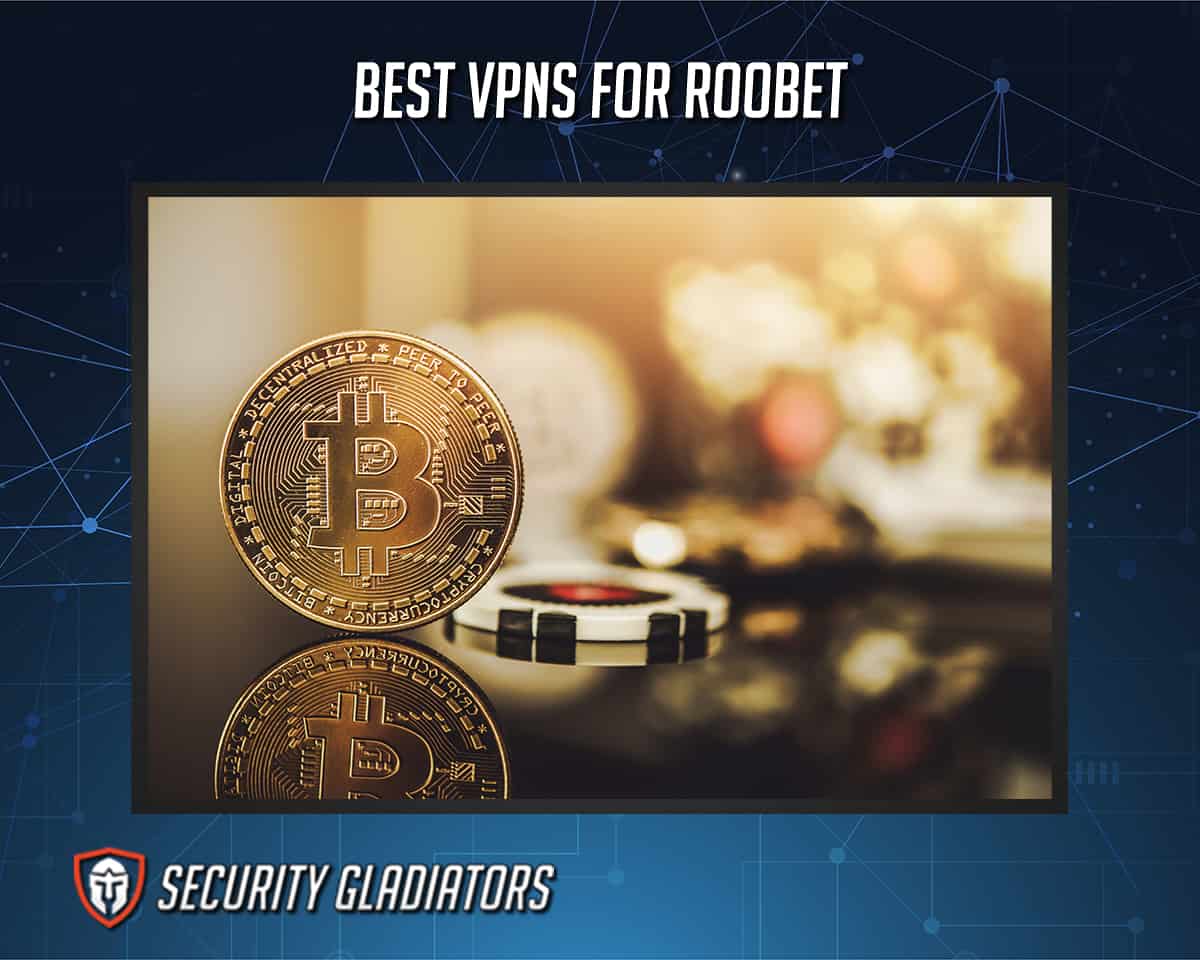 NordVPN
Private Internet Access
ExpressVPN
Surfshark VPN
VyprVPN
IPVanish
1. NordVPN
NordVPN is one of the most popular VPNs used to play on Roobet. Data about NordVPN shows that the platform has a large network of about 5,400 servers scattered across more than 60 countries. These countries include those that allow Roobet to operate, such as Brazil, Canada, Ireland and others. NordVPN has unique features, such as a dedicated IP address, no-log policy, unlimited bandwidth, seven-day free trial, multiple security protocols and high speeds.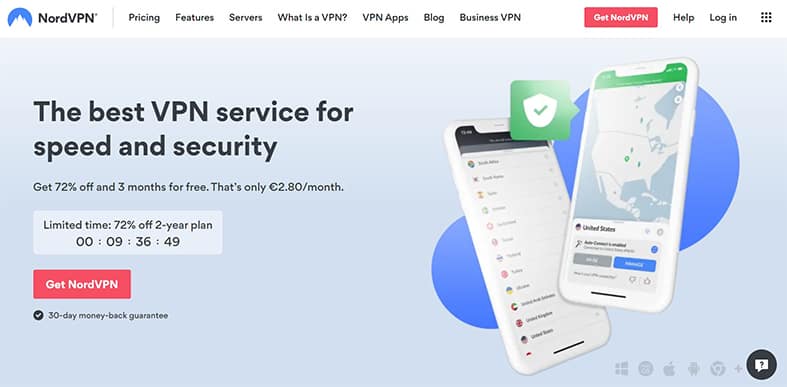 Utilizing NordVPN has many benefits, as covered in the complete NordVPN review. Thanks to security and tunneling techniques like OpenVPN TCP, OpenVPN UDP and the NordLynx tunneling protocol, the user's information is never leaked. The no-log policy is guaranteed following two recent independent audits of the VPN. NordVPN works on any device, including smartphones and computers. NordVPN allows for up to six simultaneous connections from a single premium account. Users can also request a dedicated IP address from one of the servers. There is a 30-day money-back guarantee for subscription cancellations. Finally, cryptocurrencies like Bitcoin and Ethereum can be used to pay for the subscription anonymously.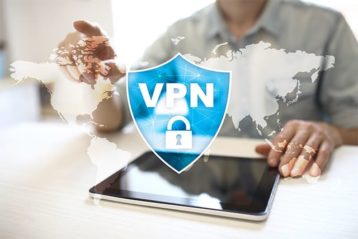 There are also some downsides. The free seven-day trial is only accessible for mobile devices, not computers. After the first year, NordVPN's membership price rises, which can be pricey for certain users. One-month, one-year and two-year plans are currently available for $11.99, $59.88 and $78.96, respectively. 256-bit AES encryption, WireGuard protocol, OpenVPN TCP, IKEv2/IPSec, OpenVPN UDP, double protection and multi-factor authentication are among the security features.
NordVPN operates by giving users online anonymity, data security and the ability to overcome restrictions on various platforms. All that is required of a user is to download the app, register and pay the subscription cost. The VPN supports Android, iOS, macOS, Windows, Linux and browser extensions. NordVPN is owned by Nord Security.
---
2. Private Internet Access
Among all VPNs, Private Internet Access (PIA) has the largest server network. Currently, there are around 35,000 servers spread across 80 countries on five continents. At any given time, there will be a server available for each user.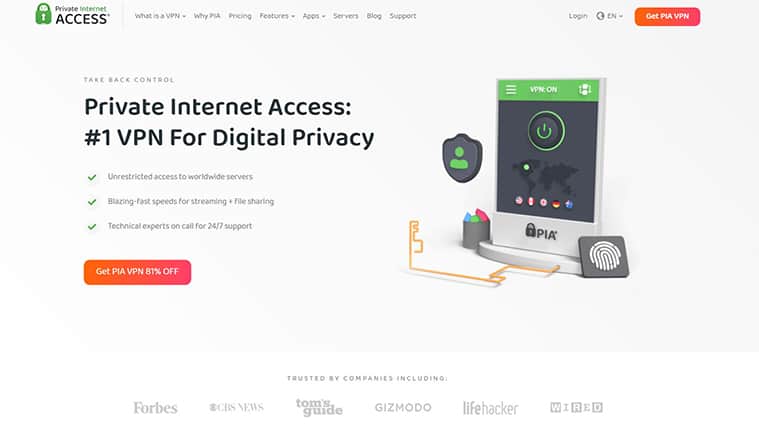 Streaming, torrenting and playing on Roobet are all possible with Private Internet Access. The WireGuard protocol, SOCK5 proxy, ad-blocker, virus protection, kill switch and no-log policy are all features of Private Internet Access.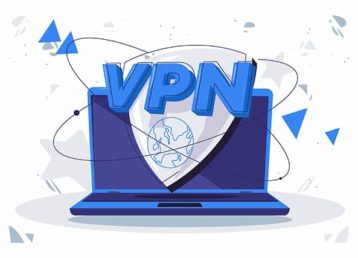 A detailed Private Internet Access review has shown the great advantages of using PIA. Up to 10 simultaneous connections can be made from a single account. Users can also select a dedicated IP address. There is a 30-day money-back guarantee in addition to the seven-day trial. Finally, PIA works with all mobile and computer devices, regardless of the operating system.
Private Internet Access has certain disadvantages as well. Only the Android and iOS apps offer a seven-day free trial. Since the VPN's introduction, no public statement of an audit has been made.
The VPN is one of the most affordable, with monthly, annual and three-year plans priced at $9.95, $39.96 and $73.08, respectively. The three-year plan also includes an extra three months. AES 256-bit encryption, DNS privacy, IPv6 leak protection and the WireGuard tunneling technology are among the security features of PIA.
Private Internet Access works by providing users access to Roobet with an anonymous IP address. All the user has to do is download the app, pick a plan and activate the VPN on their device. Kape Technologies owns PIA following a 2019 acquisition of the company.
---
3. ExpressVPN
ExpressVPN has shown that the VPN is useful while on Roobet because of the fast speed and low ping rate. Such speed and ping rate ensure a smooth experience. ExpressVPN offers over 3,000 servers spread across 94 countries. ExpressVPN's network lock, IP and DNS leak protection, split tunneling, lightway security protocol and DDoS protection are all unique features.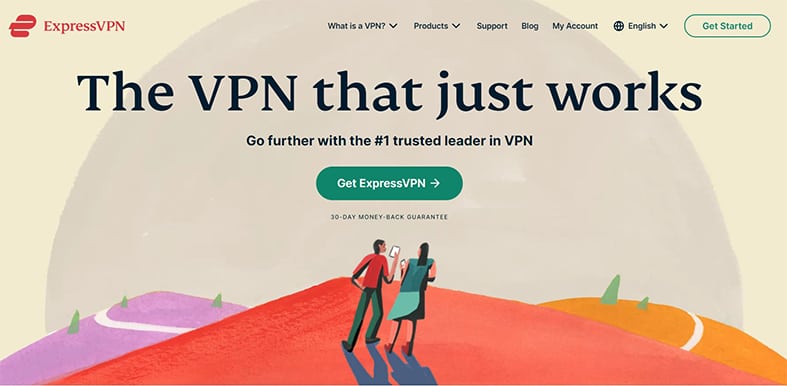 There are several benefits to using this VPN for Roobet. ExpressVPN has created a proprietary "lightway" for increased speed and security. With a single login, up to five users can access the VPN simultaneously. As covered in the full ExpressVPN review, ExpressVPN includes a kill switch as a network lock to prevent IP leakage in the event of a sudden disconnection. ExpressVPN has been independently audited several times to ensure that the no-log policy is followed. The VPN is compatible with all devices and platforms.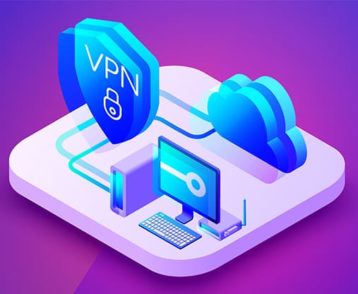 ExpressVPN does have disadvantages. There is no way for a user to obtain a dedicated IP address or a static server. ExpressVPN plans are also on the pricier side compared to competitors.
ExpressVPN's security features include the use of AES encryption and the lightway security protocol, along with DNS leak protection and DDoS protection. The current plans are one-month, six-month and 12-month, which cost $12.95, $59.95 and $99.95, respectively.
ExpressVPN works to provide exceptionally fast servers for accessing Roobet while also ensuring maximum security. To get started, the app must be installed on a computer or mobile device or the browser extension added to Chrome, Firefox or Edge. ExpressVPN is also owned by Kape Technologies.
---
4. Surfshark VPN
Surfshark VPN is a top-tier VPN that has 3,200 servers spanning 65 countries. With a 1Gbs port, these servers are built to be lightning fast. Surfshark is used to maintain online privacy, control personal data, safely access the internet and remove restrictions. A comprehensive Surfshark review has revealed some of this VPN's unique features. Surfshark has a bypasser, ad-blocker, anti-malware, camouflage mode, a no borders mode and numerous security protocols, among other features.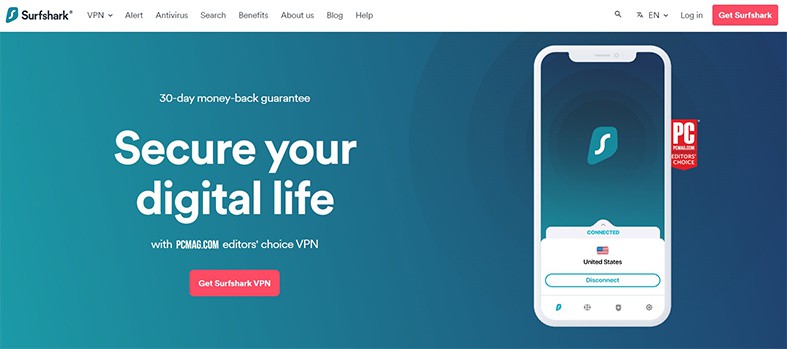 Using Surfshark to play on Roobet comes with some advantages. Surfshark is one of the few VPNs that allow an unlimited number of concurrent connections. Users can conduct searches without fear of being tracked or seeing customized advertising. In the event of personal data leakage, the user is immediately notified. There's also the option of paying with cryptocurrency, which helps with anonymity. Subscription plans are diverse and adaptable. Surfshark VPN works on all mobile and computer devices.
Surfshark also has a few disadvantages. After the first year or the first two years, the subscription price rises significantly. The monthly plan is also pricey when compared to competitors. Surfshark's current rates for one-month, one-year and two-year plans are $12.95, $47.88 and $59.76, respectively. Surfshark VPN's security features include antivirus, AES 256-GCM encryption, IKEv2/IPsec and OpenVPN security protocols. The firm that owns Surfshark VPN is also called Surfshark.
---
5. VyprVPN
VyprVPN is one of the newcomer VPNs in the market. Although VyprVPN has only 700 servers across about 70 countries, the speed is very high. VyprVPN's performance demonstrates that a VPN isn't just about the quantity but the quality of servers. With only 700 servers, VyprVPN provides users with over 300,000 unique IP addresses to select from.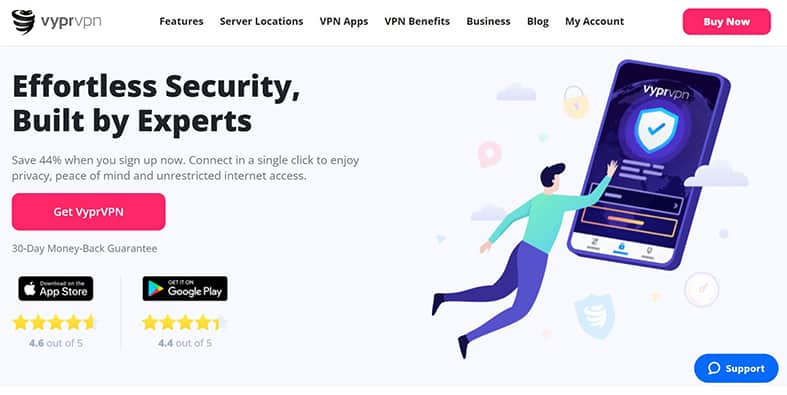 Dynamic server switching, chameleon protocol, VyprVPN cloud, DNS privacy and a kill switch are some of the VPN's standout features. VyprVPN allows users to access prohibited content and circumvent censorship while maintaining privacy. VyprVPN combines fast speed, P2P sharing and encryption to allow users to browse without restrictions. VyprVPN is commonly used for streaming, torrenting and playing online gaming. Up to five simultaneous connections across different devices can be made using a single paid account.
VyprVPN has certain unique advantages, despite being new and unpopular. An impartial audit is conducted regularly to guarantee that the no-logs policy is followed. Customer service is available 24 hours a day, seven days a week. Finally, a NAT firewall is installed to provide additional protection against IP leakage.
A separate VyprVPN review highlighted certain disadvantages. The VPN takes a long time to connect. Compatibility with the Linux operating system is limited. Similarly, the iOS app has a limited set of features.
VyprVPN has a monthly fee of $15 and a yearly fee of $100. 256-bit encryption, multiple security protocols and DNS protection are all included in the security features of VyprVPN. Golden frog GmbH is the owner of VyprVPN.
---
6. IPVanish
IPVanish is one of the best VPNs for accessing Roobet. IPVanish is well-equipped with the tools necessary to play on Roobet, using some of the servers easily. IPVanish currently has over 2,000 servers in 75 countries. With over 40,000 IP addresses, this VPN is fast and moderately priced. IPVanish can be used to establish secure and anonymous connections for HD streaming, torrenting and playing online games. IPVanish offers a variety of unique features, including encrypted web browsing, zero-logging, unlimited bandwidth, SOCKS5 proxy, a kill switch, DDoS protection and DNS leak protection.
IPVanish has numerous advantages. There are multiple security protocols to select from, such as WireGuard, IKEv2, L2TP and IPSec. For iOS users, the app can automatically startup once an internet connection is provided. The SOCKS5 proxy is the most advanced proxy that guarantees high speed and security without encryption. For maximum privacy, users can choose which apps are filtered through IPVanish. Like other VPNs, any subscription comes with a 30-day money-back guarantee. Finally, IPVanish allows up to 10 simultaneous connections using the same login credentials on different devices.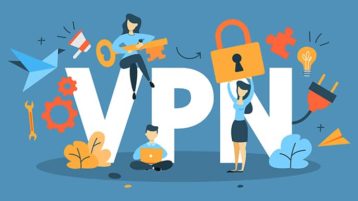 IPVanish has some disadvantages, according to a separate IPVanish review. In the past, there have been some privacy breaches. Additionally, there is no app for the Linux operating system. The cost of the subscription increases after the first year. The subscription currently costs $10.99 per month or $59.99 per year. The annual subscription would cost $89.99 after the first year.
AES 256-bit encryption, DNS leak protection, DDoS protection for gaming and multiple protocols are among the security features. Antivirus software is included in the annual plan for added protection against cyberattacks. IPVanish works by concealing each user's real IP address by routing web traffic through an encrypted tunnel. The VPN works on all platforms, including mobile devices and computers. Following a 2019 acquisition, Ziff Davis now owns IPVanish.
---
Why do I Need a VPN to Play at Roobet?
A VPN is needed to play at Roobet because the platform is georestricted. This means interested users from certain regions or countries cannot access the platform. However, users can bypass these restrictions by connecting to a VPN server in a country/region where Roobet is freely accessible so that the IP isn't blocked.
Note:
Roobet is blocked in some regions due to governments' anti-gambling policies, making gambling on the platform, and in general, illegal.
What are the Roobet Blocked Regions?
Due to government policy, Roobet is blocked in the following regions.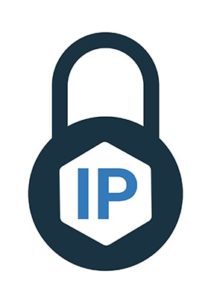 United States
United Kingdom
Germany
France
Luxembourg
Spain
Netherlands
Denmark
Austria
Hungary
Gibraltar
Isle of Man
Slovakia
Liechtenstein
Cyprus
Bonaire
Iran
China
South Korea
Italy
What are the Best VPN Locations for Roobet?
The countries best for VPN connections while using Roobet are given below.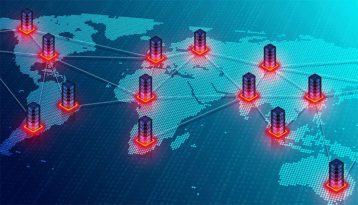 Canada
Brazil
Argentina
Costa Rica
Venezuela
Chile
Colombia
Uruguay
Peru
Egypt
Cuba
Barbados
Jordan
Japan
Jamaica
Nigeria
South Africa
Haiti
Vietnam
Congo
Does Roobet Work with Free VPNs?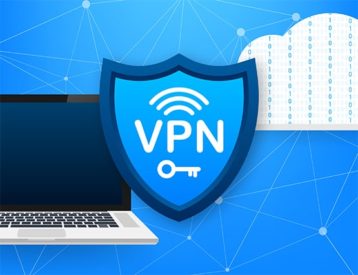 Free VPNs don't require a subscription to connect to a server. However, even the best free VPNs are not always as protective as paid VPNs. Users must therefore be careful about using free VPNs.
The risk involved with using a free VPN includes selling the user's data, possible privacy leaks and logging/monitoring of browsing activities.
Can Roobet Detect VPNs?
Yes, Roobet can detect a VPN. Recently, Roobet has been equipped with the tool to decipher a VPN connection. However, the platform mostly discovers VPNs with shared IP addresses.
Thus, using a dedicated IP address is one of the best solutions for complete anonymity. Unlike a shared IP address, a dedicated IP address is only synonymous with one user. Roobet will never flag such a user or VPN.