Virtual private networks (VPNs) allow internet users to preserve anonymity online, prevent cybersecurity threats and access geographically-restricted content. There are many VPNs on the market, but the ones that protect users' data the most are known as "no-log VPNs." This means the VPN service provider doesn't save or "log" any user information relayed over the platform.
While using a VPN is always good for privacy, some VPN providers may abuse individuals' data and violate users' privacy. Using a no-log VPN is essential to prevent VPN providers from collecting and selling users' private information. No-log VPNs are designed to protect individuals' sensitive data, including banking details, personal information and search history, from malicious third parties. This article will cover the best no-log VPNs available in the market, including the pros, cons, benefits, prices and security capabilities of each.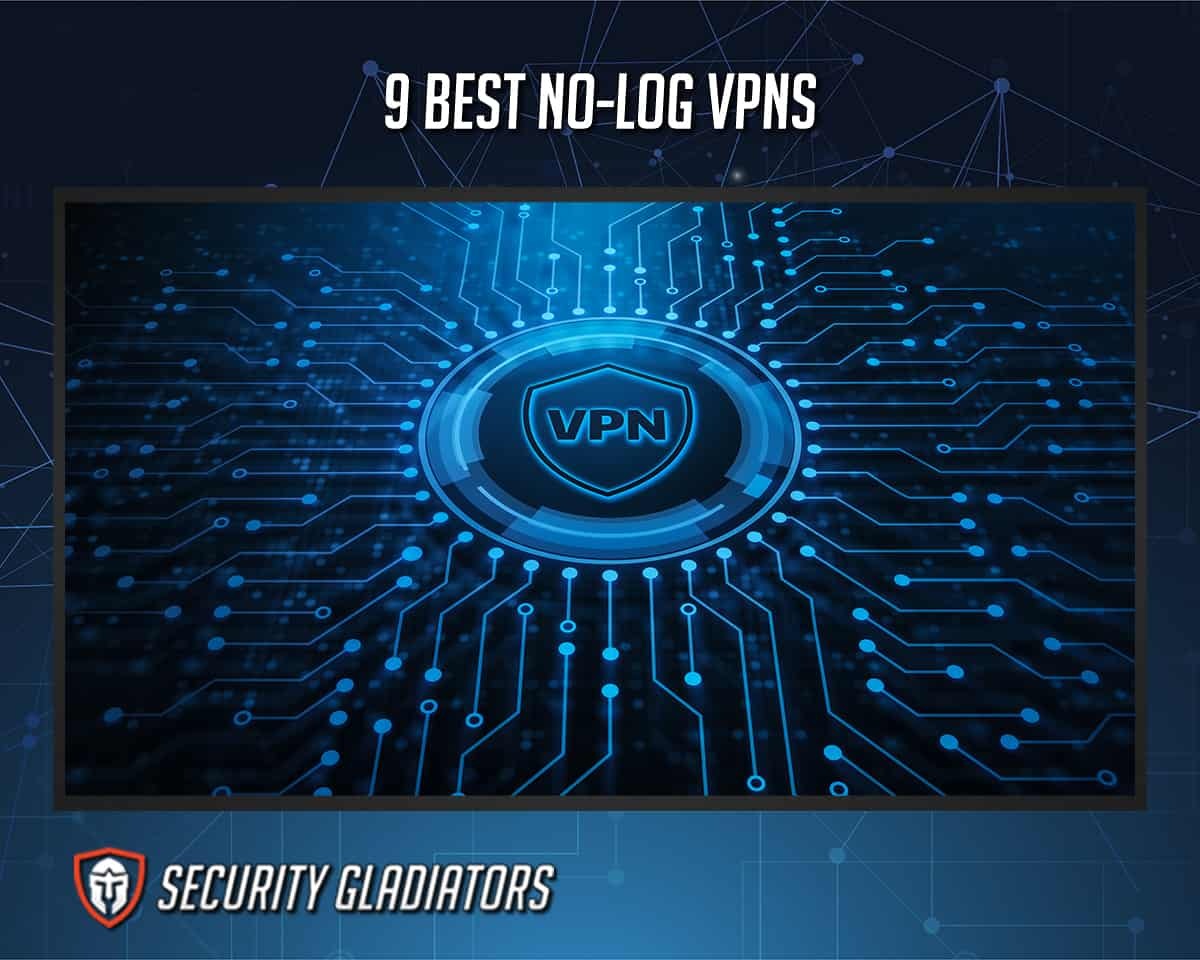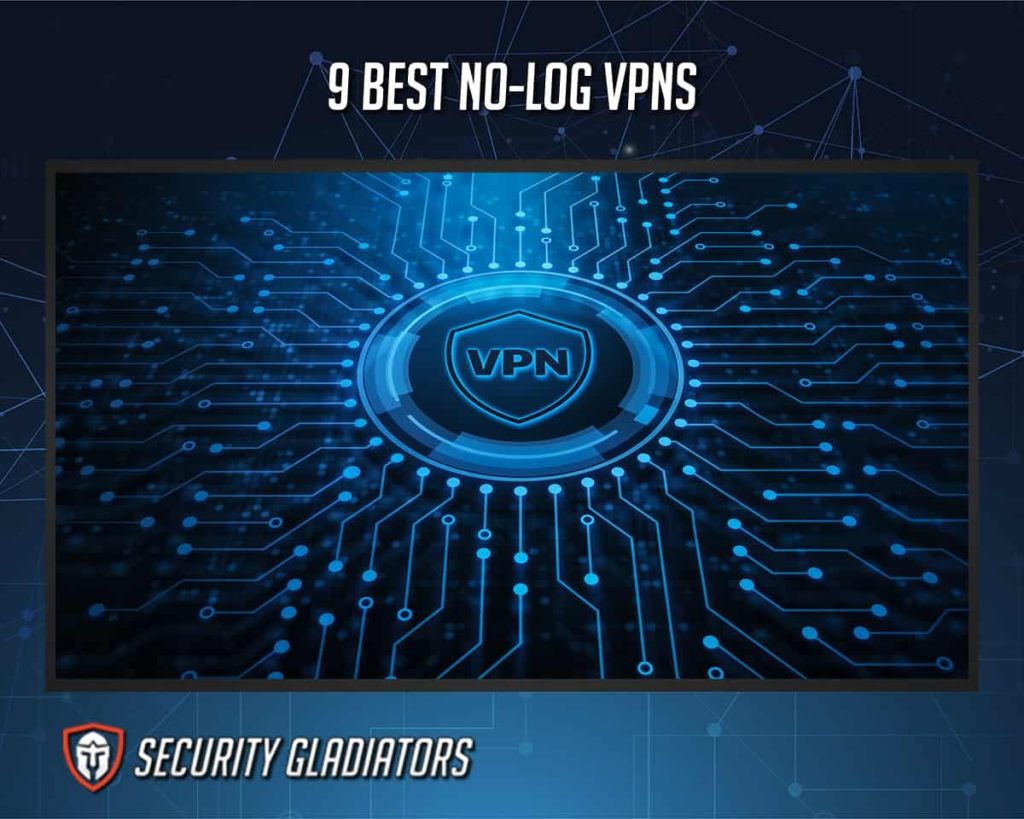 The best no-log VPNs in 2023 are given below.
ExpressVPN
Surfshark
IPVanish
CyberGhost
Private Internet Access
Private VPN
VyprVPN
Mullvad
TunnelBear
1. ExpressVPN
ExpressVPN is one of the best no-log VPNs in the market today. The platform has high encryption to protect users' identities from being revealed online. ExpressVPN is based in the British Virgin Islands, a jurisdiction with no data retention laws. ExpressVPN doesn't keep any of the user data on the platform.
The platform uses reliable security protocols like L2Tp-IPSec, OpenVPN and IKEv2 to reinforce user data protection. With more than 3,000 servers in 94 countries, ExpressVPN offers decent internet speeds for users to enjoy. All user data runs on RAM only so that the information is eradicated with every reboot.
One of the strongest sides of ExpressVPN is the platform's inability to access any user data. For instance, the platform's strict "no logs" policy was put to the test when authorities seized one server following the assassination of a Russian diplomat in 2016. An unknown individual deleted all the data relating to the murder via ExpressVPN. The company couldn't help retrieve the information because there were no user logs to surrender to authorities. Also, the platform strictly adheres to protecting users' privacy, as proven by an independent audit from PricewaterhouseCoopers.
The fast speeds, user-friendliness, security and the number of servers are some of the features attracting users to ExpressVPN. First, the platform offers military-grade data encryption coupled with well-secured servers. ExpressVPN also owns DNS servers to run all the user requests via the same encryption and tunneling services. The platform's location in the British Virgin Islands helps protect the independence of ExpressVPN. The platform doesn't have to adhere to data retention laws or give up user information for investigative purposes in that territory.
As covered in the full ExpressVPN review, one of the platform's advantages is the super-fast speeds that users enjoy. ExpressVPN arguably has the best speeds, even over long distances. The vast server network enables users to access ExpressVPN's services in many locations.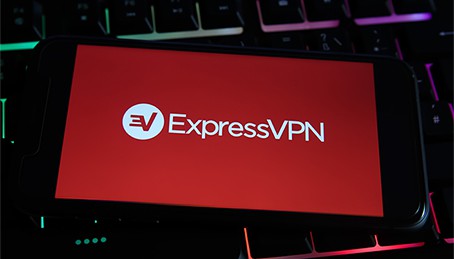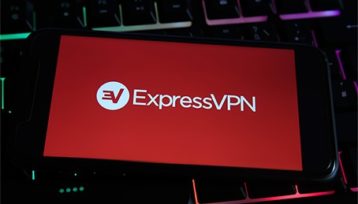 Also, users can access the platform simultaneously on up to five devices per license. With ExpressVPN, a user can unblock major streaming services like Hulu, Amazon Prime Video, Netflix and Disney+. ExpressVPN gives individuals user-friendly native apps for routers, Android, iOS, Mac and Windows operating systems. Users can also access 24/7 live chat support whenever any problems occur.
The downside of using ExpressVPN is the platform's above-average prices. The high prices may lock out other potential users who may be unable to afford the cost. Also, ExpressVPN has relatively fewer features than other leading VPNs.
All users need to create an ExpressVPN account is an email and password. Individuals using secure payment platforms like Bitcoin or anonymous email services like ProtonMail could be completely anonymous while using ExpressVPN. After creating an account, users can now use the no-log platform to unlock content under data encryption protection.
ExpressVPN is owned by Kape Technologies, a software company based in the United Kingdom. Users can access the platform's services under various payment plans, including one-month, six-month or 15-month subscription periods. The one-month plan costs $12.95 per month, while the six-month plan costs $9.99 per month. The 15-month plan costs $6.67 per month.
---
2. Surfshark
Surfshark is one of the fastest VPNs in the market in 2023. This platform is a good option for users who don't want to compromise on security while browsing the internet. Surfshark has a strict "zero logs" policy and is based in the British Virgin Islands, a territory with stringent data privacy regulations.
The platform has an easy-to-use interface that's free of connection issues.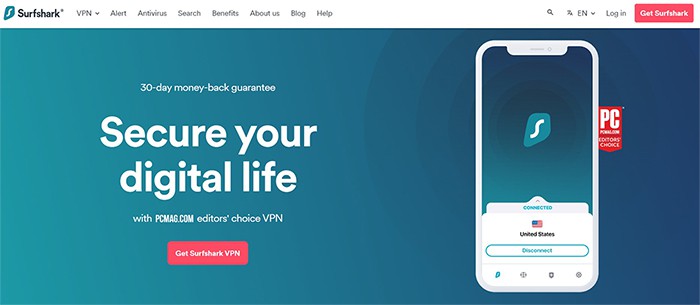 One of Surfshark's strongest features is the high-quality security protection measures, including DNS-leak protection, AES-256 data encryption, RAM-only servers and a "Camouflage Mode" that hides the notification indicating a VPN is being used. RAM-only servers ensure that user data is not stored on the platform beyond the first reboot. The protocols Surfshark uses include IKEv2 (IPsec), OpenVPN, ShadowSocks and WireGuard.
With more than 3,200 servers in 65 countries, Surfshark has a "NoBorder Mode" to facilitate the platform's operations globally and circumvent location restrictions, including China's Great Firewall. This feature makes the platform the go-to choice for users to stream international content that may be unavailable in certain locations. Surfshark is compatible with various devices, including Linux, Windows, Mac, Amazon FireStick, Chromebook, Fire TV and Android TV. Interestingly, Surfshark is the first VPN compatible with Xbox and FireTV Stick.
Another notable Surfshark feature is unlimited simultaneous connections on devices. Users enjoy this option, especially if a large family wants to access the VPN at the same time. Along with torrenting, individuals can use Surfshark to unblock Netflix, Disney+, Amazon Prime and Hulu.
Surfshark has some pros that attract users to the platform. First, the application is well designed to ensure that users don't experience difficulties while using Surfshark. Another upside of using Surfshark is the NoBorder and WireGuard modes, which provide a fast and seamless user experience for the platform's customers. Surfshark is also great for torrenting, allowing users to download and upload large files for peer-to-peer (P2P) file-sharing purposes. Also, unlimited simultaneous connections are a plus for many users who need to use the platform with multiple devices.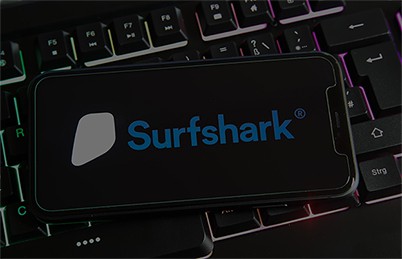 Like all the other VPNs, Surfshark has downsides too. For instance, the platform doesn't have a router app for users to connect devices. Another downside of the platform is that the "no-logs" policy hasn't been independently tested yet. The lack of independent testing means that VPN auditors haven't proven that Surfshark doesn't collect any user data that's transmitted over the network. Also, some users find the monthly price expensive, while the long-term subscription pricing is unclear and confusing.
Surfshark is not a free no-logs VPN. This Nord Security-owned service costs $12.95 per month, while the annual plan's initial cost is $47.88. To renew the annual plan the following year, users must part with $59.76. Surfshark's two-year subscription cost is $59.76 and renews at the same price every year after the first two. That is why some users find the annual plan confusing. Some users argue that the price of this platform is reasonable, especially because Surfshark has good features that might be worth paying extra for. A recent Surfshark review lauded the platform as an application worth the money users pay to access prime features.
Surfshark is a VPN that routes user devices' internet connection through a predetermined VPN private server. The platform eliminates the need for users' data to go through Internet Service Providers (ISPs). The ISPs can monitor and track individuals' online activity, risking exposure to cybersecurity threats. When Surfshark handles user data, the platform doesn't collect or keep any customer logs. The inability to keep user data makes the platform one of the best no-log VPNs in 2023.
---
3. IPVanish
IPVanish is one of the best VPNs for users to enjoy fast downloading speeds with secured anonymity. The platform is a fast, no-log VPN that individuals can use to browse the internet anonymously and unblock various streaming services without risking user data being retained on the platform and landing in the wrong hands.
This platform is owned by J2 Global, a digital services company. The 2017 version was owned by StackPath, an American edge computing platform provider, which was later sold to the current owner. IPVanish is based in the U.S. and has over 1,500 servers in more than 75 global locations. The platform provides users with dynamic IP addresses to conceal users' real identities.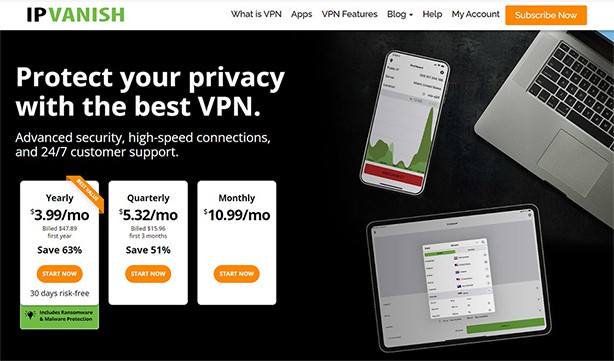 One of IPVanish's strongest features is the unlimited number of device connections. Many VPNs limit the number of devices users can connect to the platform to between four and seven. IPVanish stands out in this regard, competing with only one other VPN with unlimited device connections.
IPVanish has high-quality security features, including the use of the OpenVPN protocol and standard 256-bit encryption. IPVanish also has leak protection as one of the features in the application's packages. These features ensure that user data is highly protected against leaks and spying.
The platform also features forward secrecy support, meaning that parts of IPVanish's military-grade AES encryption system are subject to consistent changes. The consistent changes are key to keeping user data secure even after a security breach.
Another IPVanish feature is a large chain of channeling protocols and traffic obfuscation solutions, including the fast and secure WireGuard protocol. Also present in the platform's package is a highly useful and fully modifiable kill switch. Users can build the kill switch to block local area network access. Shutting off the LAN access means local network devices cannot access user devices.
IPVanish's advantages start with the fact that this VPN has a reputation for being one of the cheapest no-log VPNs in the yearly payment package. The platform also supports forward secrecy, assuring users that the session keys' security isn't compromised while communication is underway.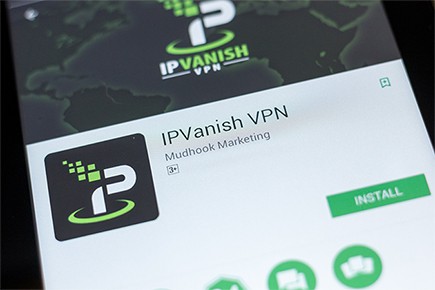 Another IPVanish advantage is the large app selection for different devices and platforms. Users enjoy this feature by streaming with various apps on all streaming devices. All the connections are end-to-end encrypted, meaning no third party can access users' information while streaming on the apps. Also, IPVanish users are assured of getting timely support via email, live chat and telephone if any issues arise.
IPVanish isn't devoid of downsides, starting with the bulky desktop apps that may use up more space than necessary. Another disadvantage is the platform is based in the U.S. This jurisdiction falls under the Five-Eyes Alliance, an agreement that provides a framework for sharing intelligence data among the five member countries in the agreement. Also, IPVanish is on record for violating user privacy when the platform cooperated with the FBI in the past.
Overall, IPVanish's pros outweigh the cons. A recent IPVanish review covered the platform's customizability and vast collection of server locations. The platform works by establishing an encrypted connection on devices through a tunneling protocol. The encrypted connection ensures data leaving a user's device, including the contents of a user's internet traffic and device information, is safe from security leaks.
Users can access IPVanish via three subscription plans. The monthly plan costs $10.99 per month, quarterly for $29.99 every three months, while the yearly plan costs $89.99 per year.
---
4. CyberGhost
CyberGhost is one of the most reputable no-log VPNs for new users in the VPN world. The platform has a strict "zero-logging" policy to protect users' data against privacy violations. CyberGhost VPN transmits data by establishing a virtual end-to-end connection between users' devices and the internet. The data passes through an encrypted tunnel, protecting the user's digital privacy.
As proof of how the platform conforms to the stringent zero-logging policy, one of CyberGhost's customer survey partners experienced a security breach in 2019. Fourteen account names were leaked, but cybercriminals identified no user's location or online activity. This situation proved that CyberGhost doesn't keep user information. CyberGhost's data protection policy is the platform's strongest side.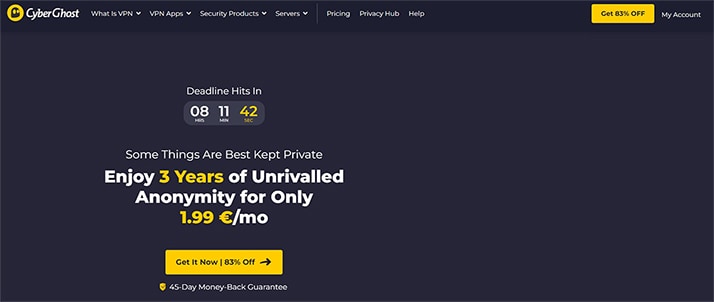 CyberGhost has more than 8,000 servers in more than 60 countries worldwide. The servers promote fast and reliable speeds for users to stream content. Individuals can use the platform to unblock various streaming sites, including Netflix on Android and BBC iPlayer. All the IP addresses on this platform are static, and CyberGhost has no split tunneling.
Individuals use CyberGhost VPN to access streaming services when the platform helps users find optimized servers for that specific function. For instance, if a user wants to access regionally-restricted content from a different country, CyberGhost recommends the optimal server to do so. Users can get the fastest server and access any preferred content.
CyberGhost's features include the use of multiple protocols, AES 256 encryption and OpenVPN, and a kill switch to prevent data leaks during connection drops.
CyberGhost VPN is owned by Kape Technologies PLC and is based in Romania, which is lauded as a data privacy-friendly territory. The country isn't a member of the 14-Eyes Alliance, an international agreement coordinating the exchange of military signals. Romania also rejected the European Union's Data Retention Directive and has no user data retention laws. Therefore, CyberGhost VPN's users don't have to worry about the government interfering with individuals' privacy.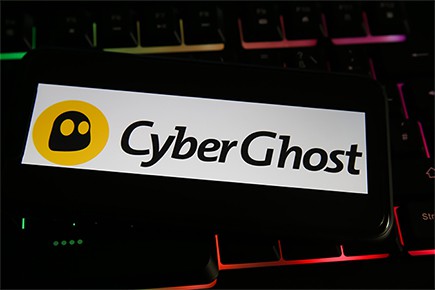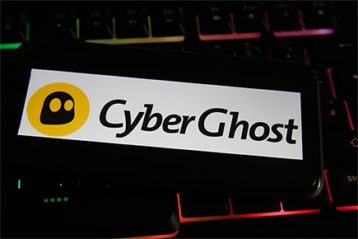 Looking at any CyberGhost review reveals why many users, especially beginners, choose the platform's services. CyberGhost supports all types of devices, including Mac, Windows, Android and iOS, and allows users to connect the app with up to seven devices simultaneously. Also, the platform can connect to approximately 7,000 servers worldwide to give individuals a seamless user experience. CyberGhost is easy to use and doesn't log users' internet footprints.
Despite the high-value features that CyberGhost users enjoy, the platform isn't devoid of various challenges. For instance, short-term payment plans can be expensive if users don't sign up for CyberGhost's long-term subscription packages. Another downside of using CyberGhost is that the servers aren't as fast as other VPNs.
CyberGhost offers three payment plans: The one-month plan costs $12.99 per month, the one-year plan costs $4.29 per month and the two-year payment plan costs $3.25 per month.
---
5. Private Internet Access
Private Internet Access is a U.S.-based VPN considered one of the best no-logs VPNs by Reddit users. The platform promises zero retention of users' identifiable logs. This situation was proven in 2016 when the VPN had no information to share with the FBI for investigations. Another incident cemented the platform's stance against violating users' privacy when the Russian government seized some of Private Internet Access's servers but found no user information.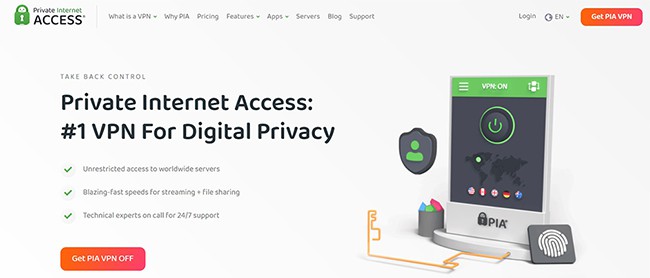 Private Internet Access owns approximately 30,000 servers in more than 70 countries. The servers promote good browsing and streaming speeds that users find reliable. All the servers are RAM-based, meaning that the platform eases the process of erasing all the traces of anonymized data. Also, by owning the servers, Private Internet Access eliminates intermediaries from transacting with third-party hosting providers. Therefore, there are minimal chances of interfering with private and valuable user data.
There are several reliable features to protect users' torrenting activities. For instance, users can access Shadowsocks and SOCKS5 proxies and port-forwarding using a double VPN connection with obfuscation. These actions help users download files more quickly and connect with more seeders without exposing the torrenting activity to security breaches.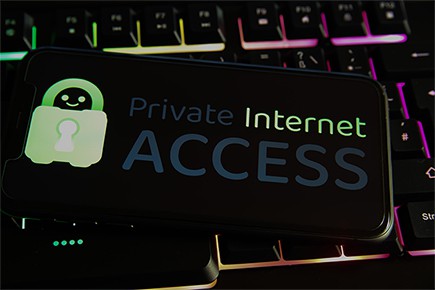 As covered in the complete Private Internet Access review, this platform comes equipped with a kill switch, AES-256 bit encryption and a MACE (ad, malware and tracker blocker). These features are essential to protect users' devices from connecting to unsecured sites that may pose serious cybersecurity threats. Also, Private Internet Access allows up to 10 device connections, perfect for users with multiple devices.
Note:
With this platform, individuals can unblock and enjoy streaming content from sites like Hulu, Netflix, Disney+, HBO Max, Amazon Prime Video and BBC iPlayer. Private Internet Access is compatible with many user devices, including Android, Linux, Windows, Mac, smart TVs, routers and iOS.
Private Internet Access's many advantages start with the strict no-logs policy. The application strictly adheres to this policy and avoids storing users' private data or recording internet traffic. Another great advantage users may like is that the app is easy to set up and use, especially on Windows computers.
With advanced features and 24/7 customer support, Private Internet Access has garnered high ratings for performance. iPhone and Android users especially love this VPN, with some reviewers giving the platform an impressive 9.4/10 rating.
Despite Private Internet Access's stellar performance, the VPN isn't without any challenges. For instance, the company is located in the U.S., which is a member of the international Five-Eyes Alliance agreement to exchange international surveillance data. Therefore, the VPN is obligated to share customer data with the government when necessary, violating the user privacy the platform intended to protect in the first place. Also, the Private Internet Access' speed on Mac devices is slower than other VPNs.
The platform is owned by Private Internet Access Inc. Users subscribe to the VPN's services by choosing from monthly, yearly or three-year subscription packages. The monthly plan costs $11.95 per month, while the yearly plan costs $3.33 per month. The three-year deal is only $2.03 per month.
Private Internet Access works by setting up an encrypted tunnel between the platform's server and a user's device. The encrypted connection helps conceal and secure the users' identities while browsing the internet.
---
6. PrivateVPN
PrivateVPN is a Sweden-based VPN with a no-logs policy. The strict policy is ideal for users to be assured of privacy while accessing the platform's reliable connections. Individuals use PrivateVPN to access geographically restricted content on streaming platforms. Despite the VPN's headquarters in Sweden—a member country of the 14-Eyes Alliance—PrivateVPN still insists that the service doesn't keep any user information to be compelled to hand over to government authorities.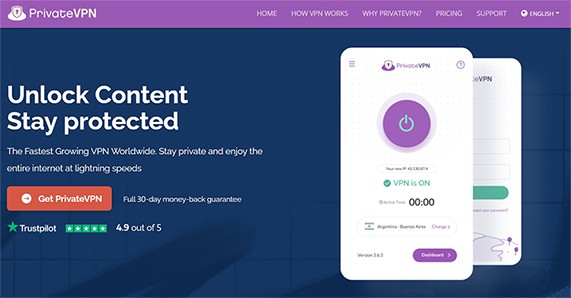 PrivateVPN is the ultimate platform for users to enjoy streaming services. The app is easy to use, especially with the labeled sites for users to easily identify specialized streaming servers. Where other VPNs fall short, especially with bypassing Netflix restrictions, users are glad to have this platform successfully access the streaming giant's contents. Aside from Netflix, individuals also use PrivateVPN to access other sites, including Hulu, ITV Hub and Amazon Prime Video.
One of the strongest features of PrivateVPN is the unlimited bandwidth, which is essential for users to download large files without worrying about data restrictions. PrivateVPN also supports P2P sharing, meaning two users can exchange files without requiring an intermediary server. PrivateVPN's port forwarding feature helps users access more peers to exchange files with, thereby accessing more content to download.
Another key feature is the platform's customization for users' preferred data security options. Users have to decide between having 256 or 128-bit encryption, both powerful privacy features. 256-bit encryption is more powerful than 128-bit, but the latter is faster and more lightweight. The platform also avails multiple protocols tailored for different user devices and can support up to 10 simultaneous device connections.
PrivateVPN has various advantages for users, starting with the ease of using the platform. For instance, users click on the present location when getting started on the platform, prompting a separate window to pop up. The window shows users various server locations to choose from. Each server location shows the ping time, enabling users to connect to the closest and fastest server. PrivateVPN has approximately 200 servers spread across 60 countries worldwide. Also, the platform is among the best VPNs to use for streaming, according to a recent PrivateVPN review.
Another plus for PrivateVPN is that the platform doesn't keep identifiable user information. Therefore, users don't have to worry about PrivateVPN sharing confidential information with third parties without consent. PrivateVPN also has impressive speeds and supports torrenting.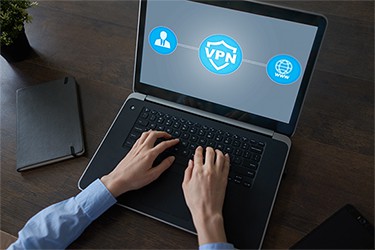 The downsides of using PrivateVPN start with the platform's headquarters location in Sweden. The country is a member of the 14-Eyes Alliance, meaning the platform might be compelled into surrendering user information to the government for intelligence. Also, PrivateVPN's kill switch option, meant to prevent unsecured device connections, is only present on Windows devices.
The platform is owned by PrivateVPN Global AB, a virtual private network provider. Users access the site's features by subscribing to one of the three payment plans. The one-month plan costs $8.99 per month, the three-month plan costs $6 per month and the 36-month plan costs $2 per month.
PrivateVPN works by hiding users' IP addresses and changing the location of users' original connections. Hiding this information ensures that users' identities remain anonymous even when breaking through firewalls to access georestricted content. PrivateVPN also creates a secure channel between multiple devices connected to the platform.
---
7. VyprVPN
VyprVPN is a VPN that keeps no logs of users' online activity while using the platform. The VPN is based in Switzerland and provides a robust no-logs policy for individuals to be assured of privacy while browsing the internet. VyprVPN boasts various features to make the platform the go-to choice for users keen on getting highly secure and private browsing services.
The strongest side of this platform is that VyprVPN is one of the few VPN service providers in the industry to own DNS servers. Most VPN providers rent DNS servers from third-party hosting services, which minimizes control over the VPNs' security. VyprVPN doesn't have this limitation; hence the application has control over security to prevent DNS leaks.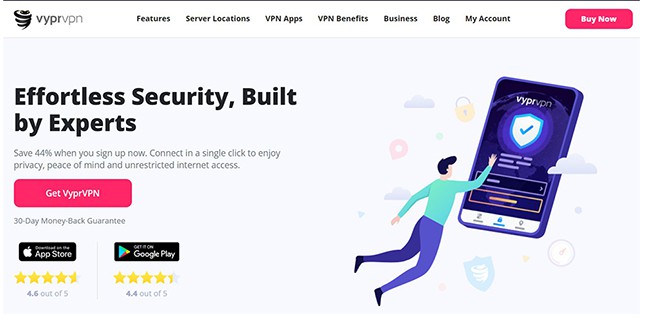 Other security features VyprVPN has put in place include IP leak protection. VyprVPN has strict measures to hide users' IP addresses online. Therefore, individuals don't have to worry about leaked user identities to unwanted third parties, preserving anonymity.
VyprVPN also has a browser leak protection feature that protects users from experiencing WebRTC leaks when using a VPN firewall. A WebRTC leak is a serious security concern that may expose users' IP addresses.
The platform also boasts a large selection of VPN protocols as key privacy features, as covered in the complete VyprVPN review. The protocols in use on VyprVPN include OpenVPN, Chameleon, WireGuard and IPSec. VyprVPN developed the Chameleon protocol as part of the platform's measures to bypass internet access limitations and censorship.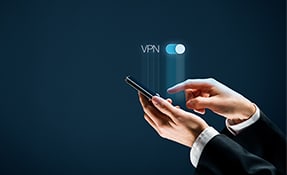 The platform also has a NAT firewall and a built-in kill switch. The two features combine to prevent users' devices from connecting to untrusted sources. For instance, the kill switch continuously monitors users' connections to remote servers. If a device's security unintentionally drops, VyprVPN's kill switch blocks internet access to the whole device or specific apps most at risk.
VyprVPN is owned by Golden Frog GmbH, a global company providing internet privacy and security solutions. The parent company's commitment to providing users with reliable privacy tools while using the internet makes VyprVPN a capable no-logs VPN. The application's operations are supported by a vast network of more than 700 servers worldwide. Also, VyprVPN has more than 200,000 IP addresses, giving users the perfect cover to preserve anonymity.
Note:
VyprVPN supports multiple apps for all devices. Therefore, users enjoy the platform's protection while using the Android or iOS app or streaming TV shows and movies on the platform's Windows or Mac apps. Also, VyprVPN has router VPN and TV apps to protect users' home devices from security threats.
Some of the pros VyprVPN users enjoy include excellent speeds, strong encryption capabilities and user-friendly apps for several operating systems and devices.
Another pro is the platform's location in Switzerland. This territory has strict data protection laws, meaning that VyprVPN has to comply to protect users' privacy. VyprVPN owns a DNS server network, an advantage for users since the platform doesn't have to source the servers from third-party hosting services that may compromise users' security. Finally, VyprVPN supports up to 30 simultaneous connections, a plus for users who want to utilize the platform's services from different devices.
The disadvantage of using VyprVPN is that the platform requires a user's name for registration. A user's name is one of the aspects that malicious parties may access and use to compromise the user's online security. Also, the platform doesn't have cryptocurrency payment alternatives, locking out users who prefer to trade using digital currencies like Bitcoin. The cost of subscribing to this platform's services may also be pricey for some individuals.
VyprVPN's standard plan costs $6.47 per month (or $12.95 upfront) on the two-month plan. The 18-month plan costs $2.50 per month or $45 upfront. The 36-month subscription package costs $1.67 per month or $60 upfront. Users access the platform by signing up, downloading the VPN, selecting the server to connect with and finally using VyprVPN to stream content and browse various platforms.
---
8. Mullvad
Mullvad VPN is a popular Swedish VPN with a no-logs policy. The VPN is excellent in upholding users' privacy and guarantees data security with 256-bits AES encryption and other protocols, along with a kill switch allowing the VPN to cut the internet connection when the tunneling process fails. In addition, while opening an account, Mullvad VPN collects minimal personal information and allows users to subscribe using cash.
A complete Mullvad review shows that the platform's speed range counts among premium VPNs. The user enjoys fast and consistent speeds for both short and long-distance servers. The platform serves best for games, streaming Netflix and torrenting. However, Mullvad VPN tends to be slow on long distances. Mullvad's strongest side is the compatibility for torrenting, which can quickly provide fast connection rates. Mullvad is likewise safe, and the fact that there's no logging information makes this VPN suitable for torrenting. That's quite astounding, given that the platform has a relatively small server network, including over 750 servers in more than 38 countries.
Regarding servers, Mullvad VPN has a separate server page with server-related information. Customers can choose which server to use depending on the country, city and provider. Mullvad employs OpenVPN and WireGuard, both high-quality security protocols.
Another vital feature of Mullvad is DNS leak protection, which stops the browser from revealing users' IP addresses. Mullvad can do this since the VPN owns public DNS servers. Leak protection is enabled by default, so there is no need to worry about unintentional leaks.
The SOCKS5 proxy is a unique feature Mullvad offers that other VPNs do not provide. This function allows the user to be even more anonymous on the internet, preventing complications such as CAPTCHA verification. A user can configure Mullvad's SOCKS5 proxy in the browser to route all the traffic through Mullvad.
Mullvad VPN is owned by Amagicom AB. The platform is compatible with all major operating systems, including iOS, Android, Linux, macOS and Windows, as well as DD-WRT routers. Overall, app compatibility is not a problem with Mullvad, and a user can even utilize a single account across five devices simultaneously.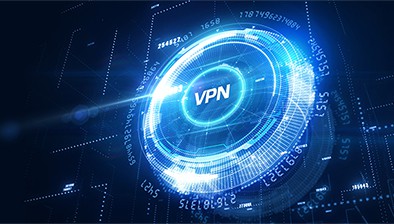 Mullvad VPN poses several advantages to the user, including fast speeds, a strict no-logging policy, a kill switch, multihop servers and support for open-source VPN protocols. Mullvad VPN is also relatively cheaper, with a flat-rate plan of $5.42 per month. The user is provided with several payment modes, including cash, Bitcoin, bank wire, credit card, Bitcoin Cash, PayPal and voucher payments.
However, this VPN has some setbacks: Mullvad only streams Netflix and lacks ad-blocking capabilities. Also, Mullvad requires users to have highly technical knowledge of some features.
---
9. TunnelBear
TunnelBear originates from Canada, which participates in the infamous Five-Eyes intelligence-sharing agreement. Although Canada has been caught spying on citizens multiple times in recent years, TunnelBear has proven to continue protecting users' data. The platform is owned by McAfee, a U.S.-based security firm.
TunnelBear VPN is a well-known VPN service with a lot to offer. The VPN unblocks Netflix and other streaming sites and has several features and a no-logs policy. TunnelBear also has a free version, an excellent option for individuals who don't want to commit long-term. The separate TunnelBear review covers the strengths of this VPN's security, subscription advantages, connection speeds, customer service and encryption protocols.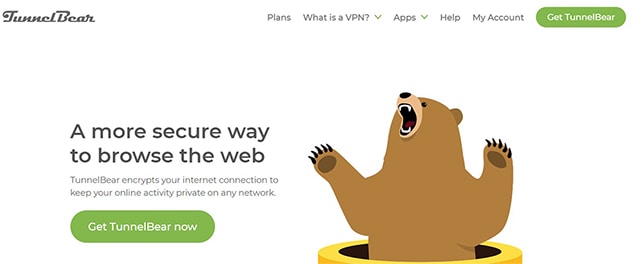 TunnelBear's proxy configuration does not stand out among competitors in terms of encryption. For authentication, the platform employs standard AES-256 encryption with an SHA-256 hash. The U.S. government has even approved this algorithm for classified information. As a user, this means that the connection will be secure, and no one will be able to monitor the online actions.
Tunneling protocols enable connecting an individual's device and the VPN server. OpenVPN (TCP/UDP) and IKEv2 are the protocols used on Windows and iOS. Only OpenVPN (TCP/UDP) is available on Android and macOS. Users can only choose between OpenVPN (TCP) and IKEv2/OpenVPN in programs supporting tunneling protocols (UDP).
TunnelBear has submitted the apps for independent security audits to improve WiFi privacy security for three years. Cure53, a reputable German cybersecurity firm, searched for significant code, server and client app issues that hackers may take advantage of. For example, the most recent audit discovered two critical, four high and one medium issues quickly resolved. TunnelBear has undergone more audits in a few years than some of the platform's competitors have in a decade.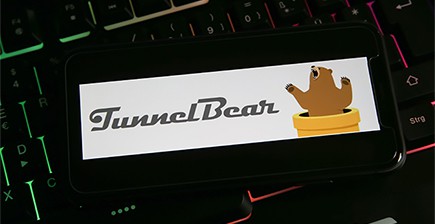 TunnelBear offers three price options: Free (no cost), unlimited ($3.33 per month) and teams ($5.75 per user per month). Naturally, the free plan is the best choice if the user is on a tight budget. Individuals would be better served by going with a basic subscription and later upgrading to Unlimited. The teams package is only for commercial users.
TunnelBear does not offer a money-back guarantee. According to the TunnelBear website, the platform must assess each request case-by-case. When seeking a refund, the user will have to follow a long process, which is still not guaranteed. The decision may also be determined by the kindness of the customer service representative allocated to the case.
In addition to these excellent features, TunnelBear VPN comes with several advantages for the user. The platform offers a free plan and has strong security features with good streaming and an easy-to-set-up VPN. However, the users have to deal with some setbacks, such as no live chat support, occasionally unstable connections and slow connections with servers.
---
What Are the Types of VPN Logs?
Some virtual private networks use VPN logs to track how customers use the platform and keep the data records. Various VPN logs record different internet activities. For instance, some track and record users' overall internet footprints, while others impose artificial use restrictions. VPN providers claiming to have fast VPNs with no-logs policies may not be truthful. The platforms may keep a limited record of users' information indefinitely, while others may get rid of the data in frequent bits, say daily or every week. The VPN logs that VPN service providers keep are given below.
Connection Logs
Personally Identifiable Logs
Online Activity Logs
1. Connection Logs
Connection logs include connection data, times, dates, and to some extent, IP addresses. VPN providers use the connection logs data to optimize the platform's network. The data also helps the sites deal with certain issues, such as terms of use problems. Some VPNs that keep this data deny doing so, with some no-log VPN reviews contributing further to users' confusion by supporting the platform's claims knowingly or unknowingly.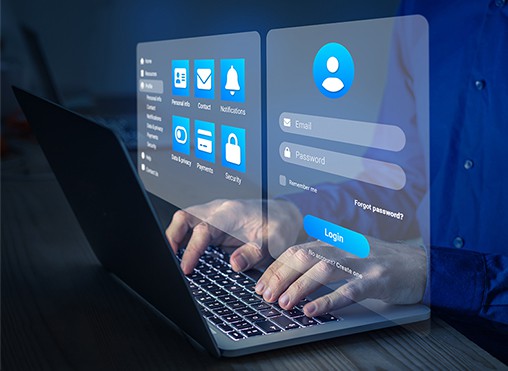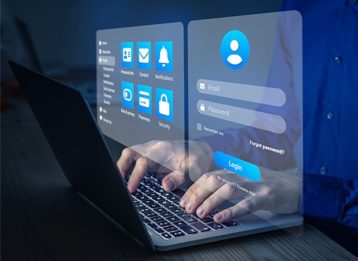 Connection logs are important for virtual private network providers to improve service delivery and troubleshoot problems. While these have a significantly less risky way of keeping tabs on customer information, the logs are susceptible to cybersecurity threats like hacking. Hackers can sell the information to third parties like advertisers at the expense of users' privacy.
Some unscrupulous VPN providers could worsen the situation by handing over user information to other parties requesting users' identities. Therefore, VPN providers should secure and preserve connection logs to prevent important information from landing in the wrong hands.
2. Personally-Identifiable Logs
Personally identifiable logs can track a VPN user to a real identity. The real identity is unmasked via users' personally identifiable records kept in the digital space. The records include a person's name, date and place of birth, parents' identities and biometric details. All this information can help unmask a person's identity.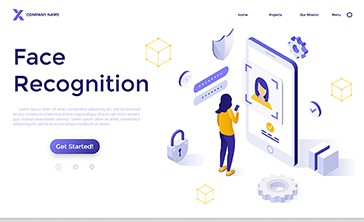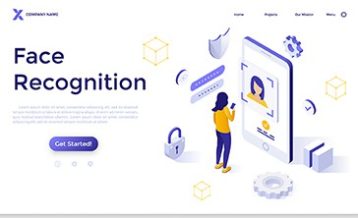 A good no-logs VPN should not possess such sensitive information if protecting user anonymity is the platform's core mission. For instance: In 2016, ExpressVPN (one of the best no-logs VPNs) could not help investigative agencies identify a user who deleted important data on the platform. The data had evidence to help authorities investigate the events surrounding the assassination of a Russian diplomat.
Pro Tip:
The only way users are assured of the security of personal information is to use secure platforms, including VPNs, for various transactions. However, like all the other digital platforms, even so-called no-logs VPNs may be at risk of being compelled into giving up this information, especially when the platforms are based in certain territories.
For instance, member countries of the Five-Eyes, Nine-Eyes and 14-Eyes Alliances have imposed intelligence data-sharing regulations. If a user's VPN is based in any country under these alliances, there will always be the risk of personally identifiable information landing in the hands of authorities.
3. Online Activity Logs
Online activity logs may include users' IP addresses, browsing history, metadata and connection times. Users should be wary of VPNs that track and record this kind of data, which is a serious privacy violation.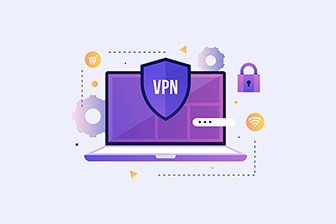 VPNs collecting online activity logs claim to do so to limit the number of devices using one subscription account. This is fair enough, but this situation contradicts VPN providers' stance of keeping users anonymous with free, no-logs services. Most VPNs notorious for collecting users' online activity logs are free services that need to generate revenue through ads or other means in the absence of a paid subscription.
The only way users can be assured that the VPNs are secure and don't keep online activity logs is by using reputable VPN providers. Even then, users should be cautious, as most VPNs keep tabs on user information to some extent.
Are No-Log VPNs Really Safe?
No, no-log VPNs are not 100% safe. All virtual private networks have to keep certain logs of users' activity in one way or another. No matter how much a VPN claims not to keep user information, the platforms need to monitor some aspects for troubleshooting or quality-improvement purposes.
Note:
However, no-log VPNs do a better job maintaining user anonymity online than when the individual browses without a VPN. If spoilt for choice, individuals should seek the services of the most reputable no-log VPN providers. These have the highest degree of protection users can trust to safeguard online privacy.
Can No-Log VPNs Reach Your Data?
Yes, no-log VPNs can reach basic users' data. For instance, a user will have to use an email address to sign up for the platform's services. Also, the billing method requires users' data when paying for the VPN's services. If the platform allows individuals to pay via secure methods like Bitcoin, the anonymity is completely preserved.
Other virtual private networks like Turbo VPN collect users' anonymous data. This data could include the VPN location users are connected to, the success of VPN connections, an individual's ISP and the country of residence.
Various risks may occur if users' data lands in the wrong hands. If hackers access an individual's personal details, the person is at risk of suffering identity theft. Identity theft is when hackers use the details to log into the user's bank accounts, withdraw money, shop online and even commit crimes using the innocent person's identity. A reliable no-log VPN will not collect and keep all the users' information, preventing such cases.
Can You Trust Free VPNs for Data Security?
No, a free VPN cannot be trusted to give the best data security services. Some free VPNs keep user logs. Users are at risk of the VPN selling that data to third parties, including government agencies. If a VPN doesn't have strict no-logging policies, users are at risk of confidential information reaching untrustworthy hands and getting exposed to cybersecurity threats like hacking and identity theft.