C
rypto trading is all about buying and selling digital currencies for profit. The purpose of cryptocurrency is to solve the problems of traditional currencies by empowering coin holders. Furthermore, cryptocurrency has a rapid growth pace, with over 300 million users. And there are over 1,500 cryptocurrencies in circulation right now. Crypto trading is a digital activity facilitated through the internet, implying that it's virtual. However, users will require a good VPN for security, privacy and uninterrupted access because crypto trading is an entirely online market.
Virtual private networks (VPNs) are vital for crypto trading since VPNs allow users to accumulate assets without worrying about hackers. A VPN encrypts users' traffic and data, ensuring that all cryptocurrency transactions are secure. Hackers, hostile third parties and the government can all be prevented from tracing a user's identity. Furthermore, many VPNs include servers in many countries, allowing users to circumvent geo-restrictions. Crypto traders and users require a VPN for protection against malware and virus threats. A universal phenomenon exists that security and privacy are among the most basic human requirements, and crypto trading is no exception. Because of the high-end privacy feature of a VPN, no one will steal crypto holders' hard-earned digital assets.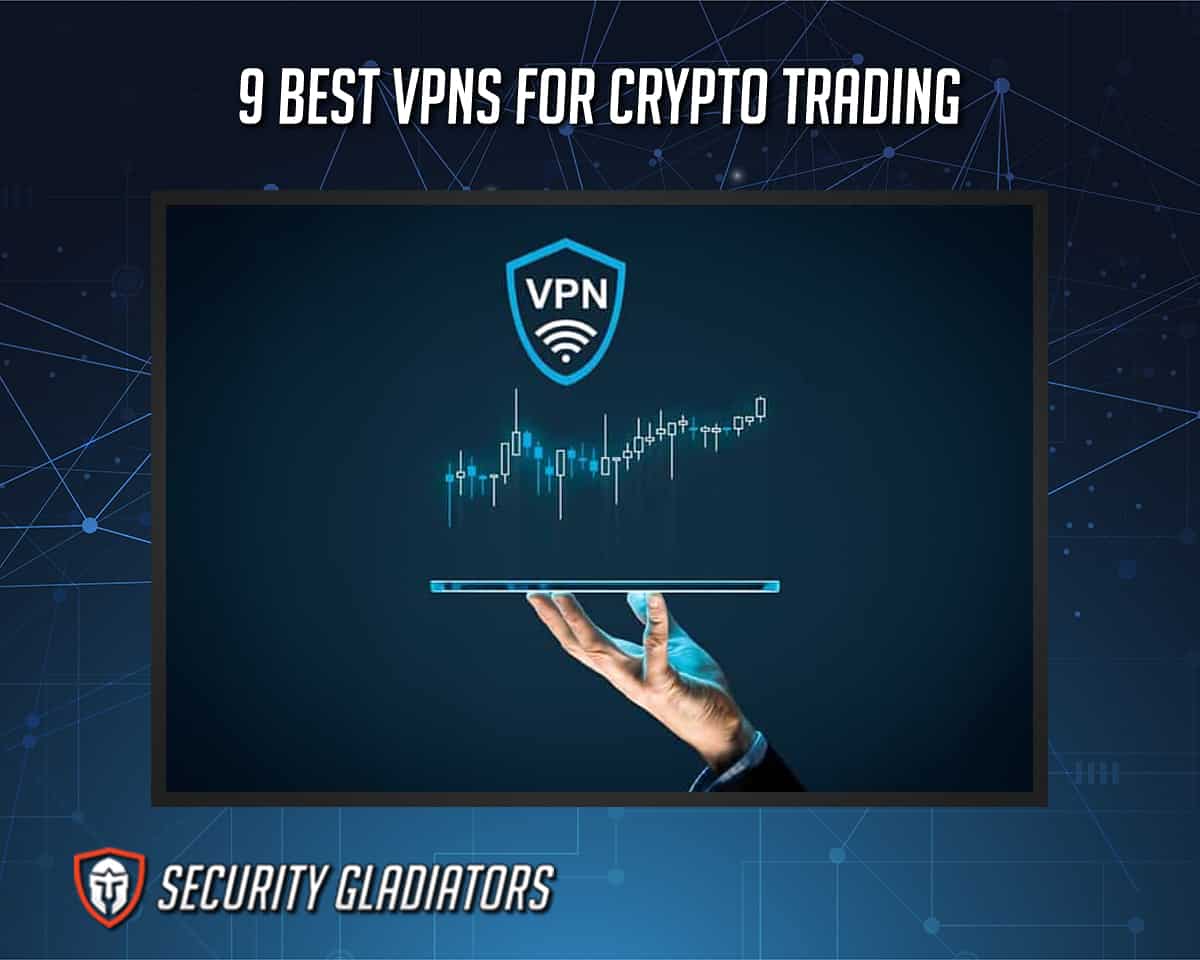 The top three VPNs for cryptocurrency trading are listed below.
NordVPN: Best Overall, with 5,000+ Servers
Surfshark: Runner-up, with 3,500+ Servers
ExpressVPN: Best Fast VPN, with 3,000+ Servers
1. NordVPN
NordVPN is a reputable and trustworthy VPN provider that keeps no logs. This VPN is situated in Panama, a country that values privacy. Cryptocurrency traders can surf the web in perfect anonymity with NordVPN. The VPN offers over 5,000 servers in 59 countries, all of which are fast. NordVPN also supports OpenVPN, WireGuard and IKEv2 protocols. IP leak protection, an internet kill switch and a dangerous website blocker are other security features.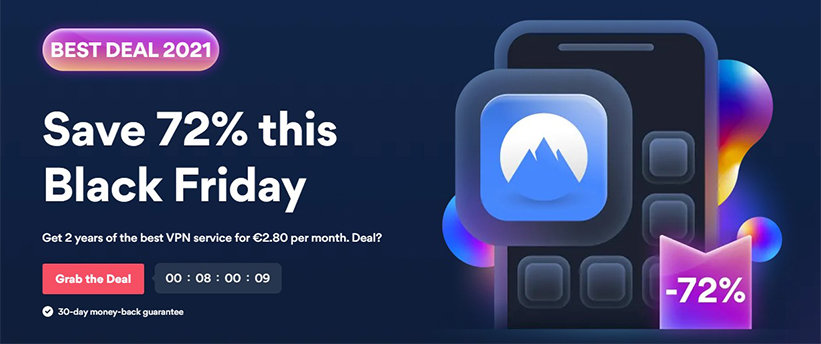 NordVPN has some downsides, such as no kill switch on Android, slow app on some devices and no router app, despite numerous privacy features. NordVPN offers a monthly plan for $11.95, a one-year plan for $4.92 monthly and a two-year plan for $3.29 monthly.
Users must first download and install the NordVPN software to use this privacy tool for cryptocurrency trading. Create a new account by registering on NordVPN's website. Then, install the app on a computer or mobile device, sign in and click the "Quick Connect" button. The most appropriate server will be selected automatically. Now, the VPN is ready to use.
Users can bypass geo-restrictions and access prohibited crypto trading platforms from anywhere using NordVPN's SmartPlay function. The obfuscated servers, which are meant for locations with VPN limitations like the UAE and Turkey, are another useful privacy feature. Not only do these obfuscated servers hide users' traffic and location, but they also hide VPN activity. Traders will be able to circumvent government restrictions and execute crypto transactions discreetly as a result of this.
Although some VPNs pose hazards to users, NordVPN remains one of the safest premium VPNs available. NordVPN's location and strict no-log policy demonstrate that users' personal data and privacy are safe. AES 256-bit encryption, DNS leak protection, double VPN and a 30-day money-back guarantee are just a few of NordVPN's features. NordVPN has a high rating and offers P2P (peer-to-peer) compatibility, CyberSec virus and ad-blocking security, and 5,100 servers in 60 countries. NordVPN also accepts cryptocurrency as a payment method.
---
2. Surfshark
One of the best VPNs for private cryptocurrency trading is Surfshark. Surfshark stresses privacy and security in addition to being an affordable VPN service. Surfshark encrypts customers' online activities, meaning no one can trace or steal users' information. The VPN offers malware protection, ad blocking, split-tunneling and support for the Shadowsocks protocol. Surfshark's compatibility with any device allows crypto traders to have security on any device.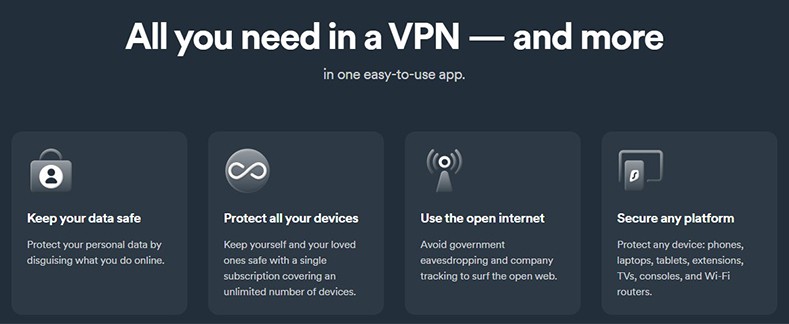 The disadvantages of utilizing Surfshark include the lack of split tunneling on iOS, the need for a long-term membership and the lack of a free version. Surfshark VPN subscriptions cost $12.95 per month, $2.21 per month for 24 months, and $6.49 per month for six months (billed $38.94 every six months).
To use Surfshark for cryptocurrency trading, users must download the software from the VPN company's website. After that, decide on a payment plan. Then, choose a server to connect to and begin using the VPN. Crypto traders would enjoy Surfshark's large number of servers (over 3,500), which helps the VPN run quickly. In comparison to other VPN providers, the VPN's security is relatively standard. With AES 256-bit encryption, 2048-bit DHE-RSA keys and SHA512 authentication, users' cryptocurrency transactions are safe.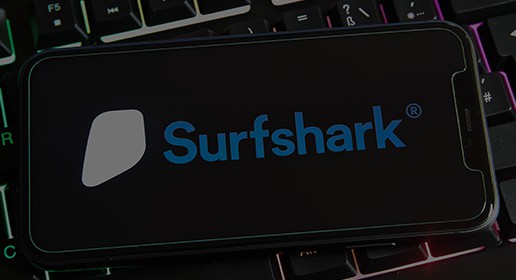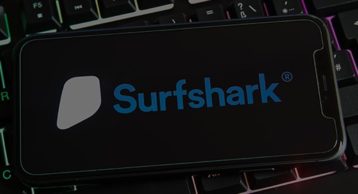 Surfshark is user-friendly and includes many security features that other VPNs lack. The only risk of utilizing Surfshark is that its server network is quite limited compared to many other VPNs. Users should also keep in mind that Surfshark does not disclose user information to third parties or hackers. Surfshark VPN features are strong security systems, GPS spoofing, Shadowsocks compatibility, and the program unblocks most streaming services and allows unlimited devices. Surfshark also offers a seven-day free trial, a 100% money-back guarantee, the WireGuard protocol and quality customer service.
---
3. ExpressVPN
ExpressVPN is a VPN service established in the British Virgin Islands that puts the privacy and security of users first. This VPN has a history of providing subscribers with a secure network. However, ExpressVPN's privacy features are suitable for all cryptocurrency traders. ExpressVPN has a strict no-logs policy in place, meaning the VPN service will not save any of the data users send through the VPN servers. Another consideration is that ExpressVPN's system is built on RAM-only servers, which makes tracking users technologically impossible.

All three ExpressVPN subscription plans include all ExpressVPN apps, 24/7 customer support and high-speed unlimited bandwidth. Customers can choose monthly billing for $12.95, six-month billing for $59.95 and annual billing for $99.95. To begin using ExpressVPN, users should subscribe to a plan on the company's website, then install the VPN on a PC or mobile device. Users must connect to a VPN server to access the service.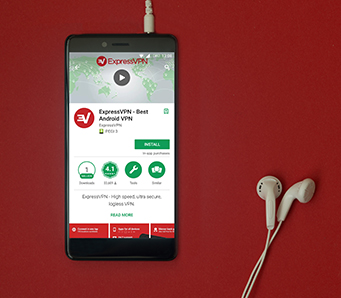 Crypto traders may now enjoy the internet in complete privacy and security thanks to ExpressVPN's 160 server locations. ExpressVPN will use AES 256-bit encryption to protect cryptocurrency transactions. Perfect forward secrecy is also supported, meaning the encryption key is changed frequently to prevent security breaches. ExpressVPN's flexibility with a variety of devices allows cryptocurrency traders to trade from any operating system. Users can access geo-restricted altcoins and trading sites with ExpressVPN.
ExpressVPN offers AES 256-bit encryption and limitless bandwidth and data, as well as a kill switch, a 30-day money-back guarantee, multi-device compatibility, split tunneling, data protection and high-speed servers. However, ExpressVPN's drawbacks include high membership costs and the lack of a kill switch or split-tunneling on iOS.
---
4. PrivateVPN
PrivateVPN, established in Sweden, is one of the fastest-growing VPNs in the world. The Sweden-based VPN provider offers full anonymity and lightning-fast internet access to cryptocurrency traders. PrivateVPN is one of the best VPNs for offering a no-data-logging policy, unlimited bandwidth, 10 simultaneous connections, an open port for torrenting and the highest level of encryption on the market (2048-bit encryption with AES-256) for cryptocurrency traders. Despite being a very secure VPN, PrivateVPN has a few flaws, namely the lack of split tunneling and the kill switch is only available on Windows.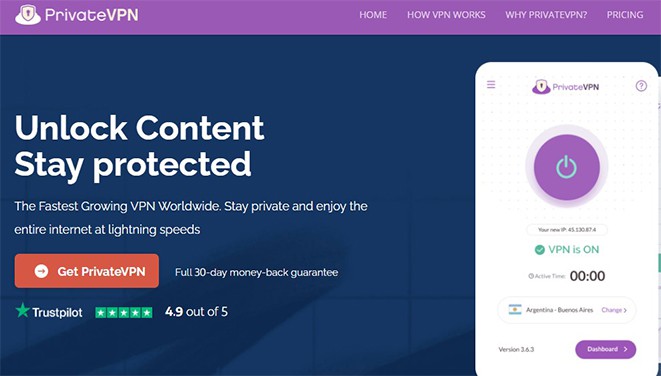 PrivateVPN has three subscription levels to choose from. All plans come with all PrivateVPN apps, 24/7 customer support and unlimited high-speed bandwidth. There's an $8.99 one-month plan, a $2 per month 36-month plan and a $4.50 monthly four-month plan. PrivateVPN is simple to use; users must first choose a VPN plan and then install the VPN app. After that, log in with a username and password, then choose a server before connecting to the internet.
PrivateVPN is one of the most cost-effective cryptocurrency VPNs. PrivateVPN is entirely secure, unblocks trading sites and provides crypto traders with constant speeds. There are servers in 63 different countries. Traders can choose from various locations to overcome limitations and access a wide range of trading platforms using PrivateVPN.
Although PrivateVPN is safe to use, users should be aware that the program may slow down connections. Because of the no-log policy, PrivateVPN does not compromise users' data. Some of the features of this VPN are unlimited bandwidth and speed, unlimited server swaps, SOCKS5 and HTTP proxy. The VPN protocols are OpenVPN, PPTP, L2TP, IKEv2 and IPSec.
Other benefits of this VPN are that the company is based in Sweden—which has consumer-friendly privacy laws—and offers a 30-day money-back guarantee, port forwarding, and free remote assistance and installation.
---
5. Private Internet Access (PIA)
Private Internet Access (PIA) is one of the best VPNs for cryptocurrency trading due to unlimited access to global servers and lightning-fast streaming rates. Private Internet Access is a reliable VPN service that keeps no logs. PIA has servers in 74 countries that all enable P2P transmission. The VPN provides excellent security and encryption and supports the protocols WireGuard, OpenVPN and 4serSOCKS5. PIA employs AES 128-bit encryption by default; however, customers can upgrade to 256-bit encryption at any time. The OpenVPN protocol, an automatic kill switch and DNS leak protection are additional security features.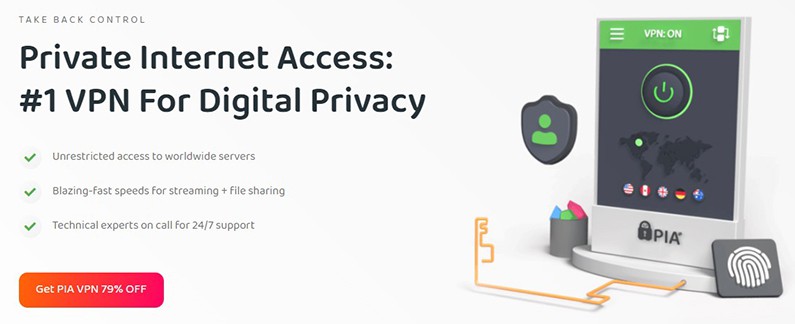 The unusual login method, lack of a free version and inability to function in all locations, such as China, are all downsides of PIA VPN. The fact that PIA does not support streaming services could also be a disadvantage.
Private Internet Access offers three billing options: $9.95 per month, $3.33 per month for a year ($39.95 annually) and $2.19 per month for three years ($79 every three years).
PIA is also simple to use. All that is required of users is a visit to the website to download the app. After you've completed the installation, Go to "Settings" and select "Network & Internet." Choose a VPN service; this will bring up the VPN screen, where you should click "Add a VPN Connection." Enter the VPN credentials provided by your service provider (username and password).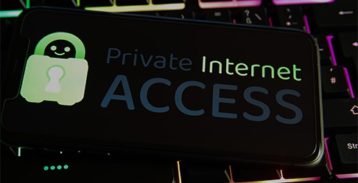 PIA is a good tool for crypto trading because of its many capabilities. The split tunneling capability is available on desktop apps, giving consumers more control over personal data by picking which traffic to encrypt. Users can, for example, encrypt cryptocurrency transaction communication while leaving other data outside the encrypted tunnel.
Note:
The risk of using PIA is predicated on the VPN's headquarters being in the United States. Because PIA's headquarters are in Colorado, the firm is a member of various international
surveillance alliances
and could be obligated to share consumer data with the government when necessary. PIA has a wide range of customization options and fast servers, compatibility with multiple devices, dependable automation rules and WireGuard support. Other benefits of PIA include a 30-day money-back guarantee, the ability to connect up to 10 devices at once, and secure browser extensions for Chrome, Opera and Firefox.
---
6. TorGuard
TorGuard (Torrenting Guard) is one of the best VPNs for cryptocurrency trading because the VPN encrypts users' internet traffic. Torrenting Guard provides traders with an anonymous IP address for secure browsing.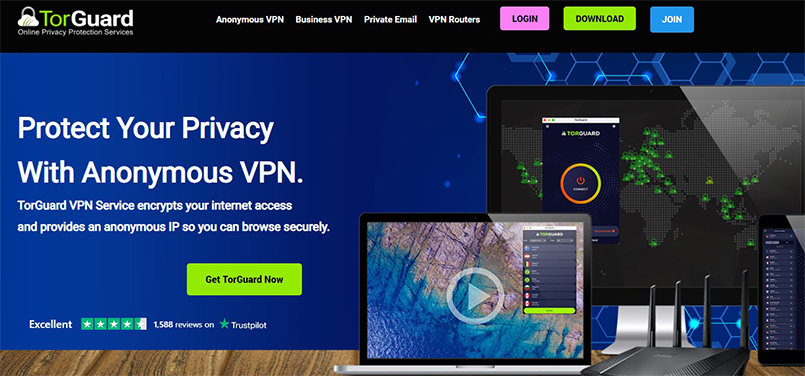 Some of the pros of using TorGuard include affordable subscriptions, multiple servers distributed globally, support of a minimum of eight simultaneous connections, OpenVPN obfuscation, Stunnel, OpenConnect and Shadowsocks. However, TorGuard's drawbacks include the location of the company's headquarters, the lack of a free version, no 24/7 live chat and the inability to unblock Netflix.
TorGuard offers a variety of subscription options. The "Anonymous VPN" package costs $9.99 per month, $19.99 every quarter, $29.99 every six months, $59.99 per year and $99.99 per two years. There's also a business VPN plan for $32.99 per month, a streaming bundle for $21.99 per month and an anonymous email service for $8.95 per month.
To use TorGuard, users must first download and install TorGuard from the VPN's website. Then, sign up for a VPN and select a preferred server. VPN encrypts data sent across the network by crypto traders, increasing the level of difficulty for hackers to intercept that data and thereby boosting the security of users' cryptocurrencies.
Note:
TorGuard VPN's risk is mainly dependent on the VPN's location. Although TorGuard has a no-logs policy, the company is based in the U.S., which is not known for privacy. This anonymous VPN does not facilitate data breaches, though the company may be required to share user data with government authorities due to the U.S.'s surveillance and law enforcement programs. TorGuard has over 3,000 servers in more than 50 countries, offers superb security, is fantastic for torrenting, has very fast speeds, allows eight simultaneous connections and is reasonably priced. Other features include IPv6 leak prevention, torrenting compatibility and a stealth proxy.
---
7. Mullvad
Mullvad is a VPN provider located in Sweden whose primary operating value is privacy. Mullvad is one of the best VPNs for cryptocurrency trading since the program protects traders' online activity and keeps users' identities anonymous. Some of Mullvad's significant features are no activity or connection logs, OpenVPN and AES-256-CBC support, more than 340 servers in 37 countries, compatibility with Windows, macOS and Linux, DNS and IPv6 leak protection, a kill switch, unlimited bandwidth and WireGuard encryption standards. Mullvad has some shortcomings, though, including the lack of a free version and ad spamming.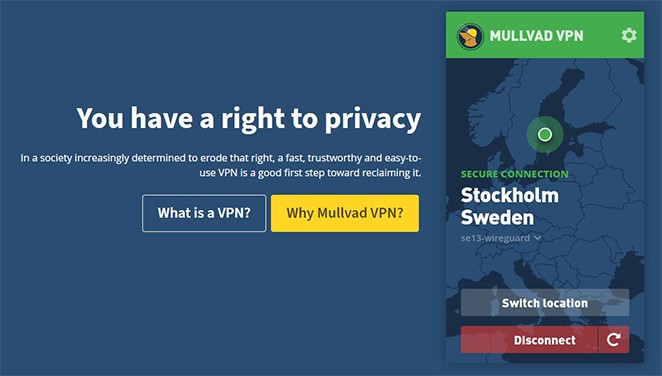 Mullvad provides a reasonable pricing plan that includes a single monthly fee of $5 for maximum flexibility. Mullvad offers a monthly plan, a yearly plan and a decade plan, all for the same monthly fee.
Users must first visit the Mullvad website to get download and installation instructions. Then, for some versions of macOS, go to the app folder and click on the Mullvad icon to set up the app. If the icon isn't shown, type "Mullvad" into the search bar. Mullvad is ideal for cryptocurrency dealers who value privacy and security above all else. Despite Sweden's reputation for spying, the country's regulations do not require VPN services to gather user data. In addition, since the VPN's inception, there have been no confirmed data breaches.
Mullvad does not provide a live chat feature on the website, which may frustrate users in need of assistance. Mullvad's 770 servers in 37 countries, no-log policy, device compatibility, port forwarding, split tunneling and bridge mode make this VPN ideal for crypto traders who want to stay private online. Mullvad VPN also offers a 30-day money-back guarantee, five simultaneous device connections, a no-logs policy and affordable pricing.
---
8. VPNArea
VPNArea is a Bulgaria-based VPN service that has been providing a user-friendly privacy policy and consistent data security for the past nine years. Because crypto trading necessitates a high level of security and anonymity, VPNArea enables crypto traders to conceal identities and access a wider range of trading platforms.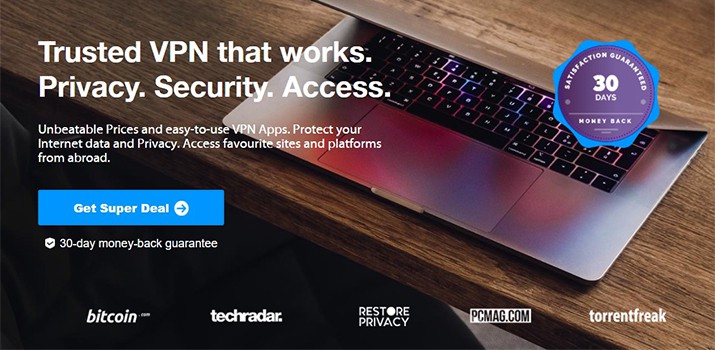 Apart from privacy,
VPNArea
offers many other benefits, like access to online content, account sharing with friends and family (up to eight connections), a no-logs policy, fast VPN speeds and user identity protection. However, crypto traders should consider the availability of a limited number of servers, which may slow down performance, and a complex interface.
VPNArea subscriptions cost $9.90 per month, $4.13 per month for a 12-month plan and $3.21 per month for a 24-month plan.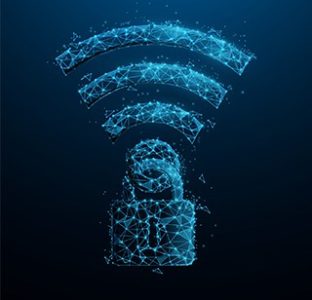 VPNArea is simple to use, with only a few steps required. To download the software, go to the VPNArea website and log in or sign up. To begin, double-click the VPNArea.exe installation file and follow the prompts. Fill in the VPNArea username and password after the installation is complete. After clicking "Save username/password," go to "Servers List." Crypto traders can pay for the service anonymously with Bitcoin, XRP and ETH by registering with a username and email.
Users should also be aware that VPNArea does not allow data breaches. The VPN's private logging policy and robust encryption can help cryptocurrency traders. Users can rely on VPNArea to keep P2P activities private. Military-grade 256-bit encryption, double VPN, Stunnel servers, a kill switch and a malware/ad-blocker are among VPNArea's strong security features. VPNArea also offers a 30-day money-back guarantee, a load, distance and speed test, and the ability to connect from nearly anywhere. Users can also use cryptocurrency to pay for subscriptions.
---
9. IPVanish
For cryptocurrency trading, IPVanish is one of the best IP maskers. IPVanish uses military-grade encryption technology to protect cryptocurrency traders' operations and hide online identities. Users may connect to over 1,400 VPN servers across the world with an IPVanish membership. Additional features beneficial for cryptocurrency trading include unlimited bandwidth and server switching. IPVanish has some disadvantages, including a lack of optimized servers, no free edition and limited streaming capabilities.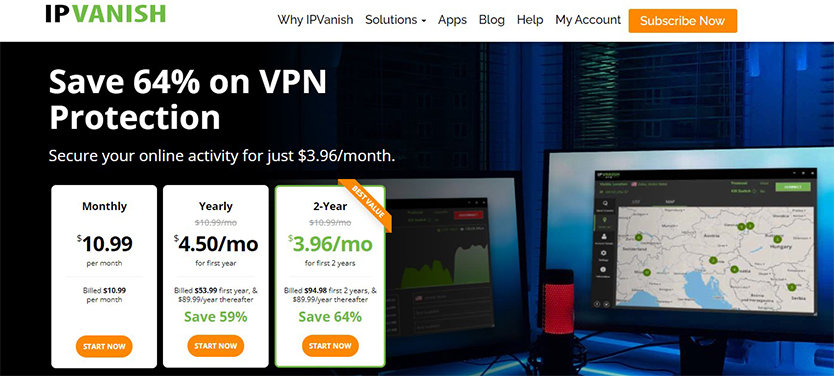 Monthly plans are $10.99 per month, yearly plans are $4.50 monthly billed $53.99 for the first year and $89.99 for the second year, and two-year plans are $3.96 per month charged $94.98 for the first two years and $89.99 for the second year.
Users can use IPVanish by following a few simple steps. After downloading and installing the VPN, type the IPVanish username and password into the app. On the "Quick Connect" screen, connect to an IPVanish server. Then, using the server list screen, manually select a VPN server.
Military-grade 256-bit AES encryption and a strict zero-logging policy are among the features that make IPVanish VPN a fantastic option for cryptocurrency traders. IPVanish is especially suitable for cryptocurrency trading since the software achieves the optimum blend of speed and security.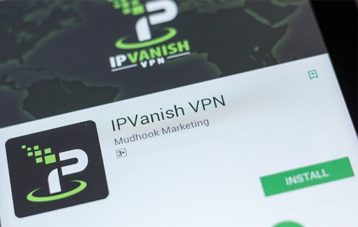 Location is a major risk associated with IPVanish. Because the VPN service is situated in the U.S., the product may be a no-go for customers concerned about their privacy being exposed to a federal court order. Still, IPvanish has many positives, including the capacity to connect an unlimited number of devices simultaneously, great WireGuard speeds, the ability to bypass censorship, and the prevention of deep packet inspection. Other benefits of using IPvanish are split-tunneling on Android, a customized kill switch, high P2P speeds, limitless connections, DNS leak protection and a free SOCKS5 proxy.
---
What Are the Reasons to Use a VPN for Crypto Trading?
S
ecurity and privacy are critical considerations for all online users. Users who engage in crypto trading, which involves the management of digital assets, must, nevertheless, employ a VPN to ensure continuous security. Other reasons for using a VPN, aside from security, are described below.
Traffic Encryption
Hiding Your IP
Unblock Geo-restricted Content
Financial Privacy
High-end Security
1. Traffic Encryption
Encryption is a method of disguising internet traffic so that the data transferred is difficult to decode. The data is inaccessible even if a hacker successfully intercepts the traffic. When users connect to a VPN, the data is encrypted and protected from interruption. A VPN with a good traffic encryption feature will protect crypto traders from cryptojacking, an emerging online threat in which attackers take control of computers and mobile devices. The bitcoin mining load is subsequently loaded onto the device's CPU. This time-consuming task may cause the user's PC to slow down or shut down entirely.
2. Hiding Your IP
The majority of cryptocurrencies (except for privacy coins) are pseudonymous rather than anonymous. Because of the nature of cryptocurrencies, keeping track of users' financial actions is easy. Users can leave an IP footprint at crypto exchanges and other internet service providers.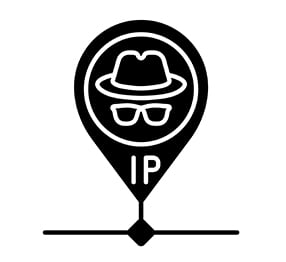 Because all transactions are public, attackers can follow a trail linking a bitcoin address to a user's IP address. As a result, corrupt individuals can track down the user's true identity and location. However, with a VPN, a user's traffic seems to originate from the provider's servers rather than the user's device. VPNs protect users' IP addresses, making it impossible for hackers, government officials and forensic analysis firms to track users' identities. As a result, anyone may purchase and sell cryptocurrency fully anonymously.
3. Unblocking Trading Platforms
A VPN allows users to unblock trading platforms from anywhere by circumventing geo-restrictions and filtering. A VPN can unblock websites by connecting to a server in a location where the trading platform is available. Users will appear to be in the supported location. Some trading platforms are geo-restricted, which means users in certain countries/regions will not be able to access the sites due to geographic location. For example, Binance, one of the largest cryptocurrency exchange platforms, is unavailable in the U.S.
Are Free VPNs Safe for Crypto Trading?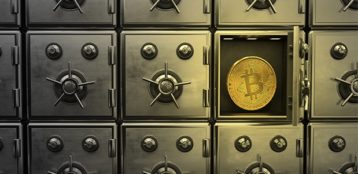 No, free VPNs are not safe for crypto trading. The majority of free VPNs can expose users' identities, exposing personal information to third-party threats. Furthermore, some free VPNs may display advertisements that are potentially harmful to users' trading experience. Most significantly, consumers should be aware that most free versions lack the same security and privacy functionalities included in paid versions. The most secure VPNs offer an anonymous and safe trading experience for users through paid subscriptions.