A
virtual private network (VPN) is a security and privacy solution that internet users rely on for online anonymity. VPNs provide online privacy by encrypting data traffic and making the user's IP address. With the recent and sudden rise in cyber threats, the demand for online privacy and therefore VPNs have increased markedly. VPNs are also popular because they allow users to access georestricted content by providing an IP address in the location the content is restricted to. VPNs are useful for a number of purposes but this article focuses on the best VPNs for gambling sites and sports betting. Certain countries, such as Singapore and Japan, prohibit people from accessing gambling websites. Modern technology allows governments to block all access to gambling and sports betting websites by blocking devices with an IP address located in the country. However, with a good VPN, accessing gambling websites and sports betting websites is easy and affordable from any location. Not all VPNs are up to the task though, so it is important to choose the right VPN provider. This article discusses the top VPNs for gambling sites and sports betting available to all gamblers regardless of geographic location.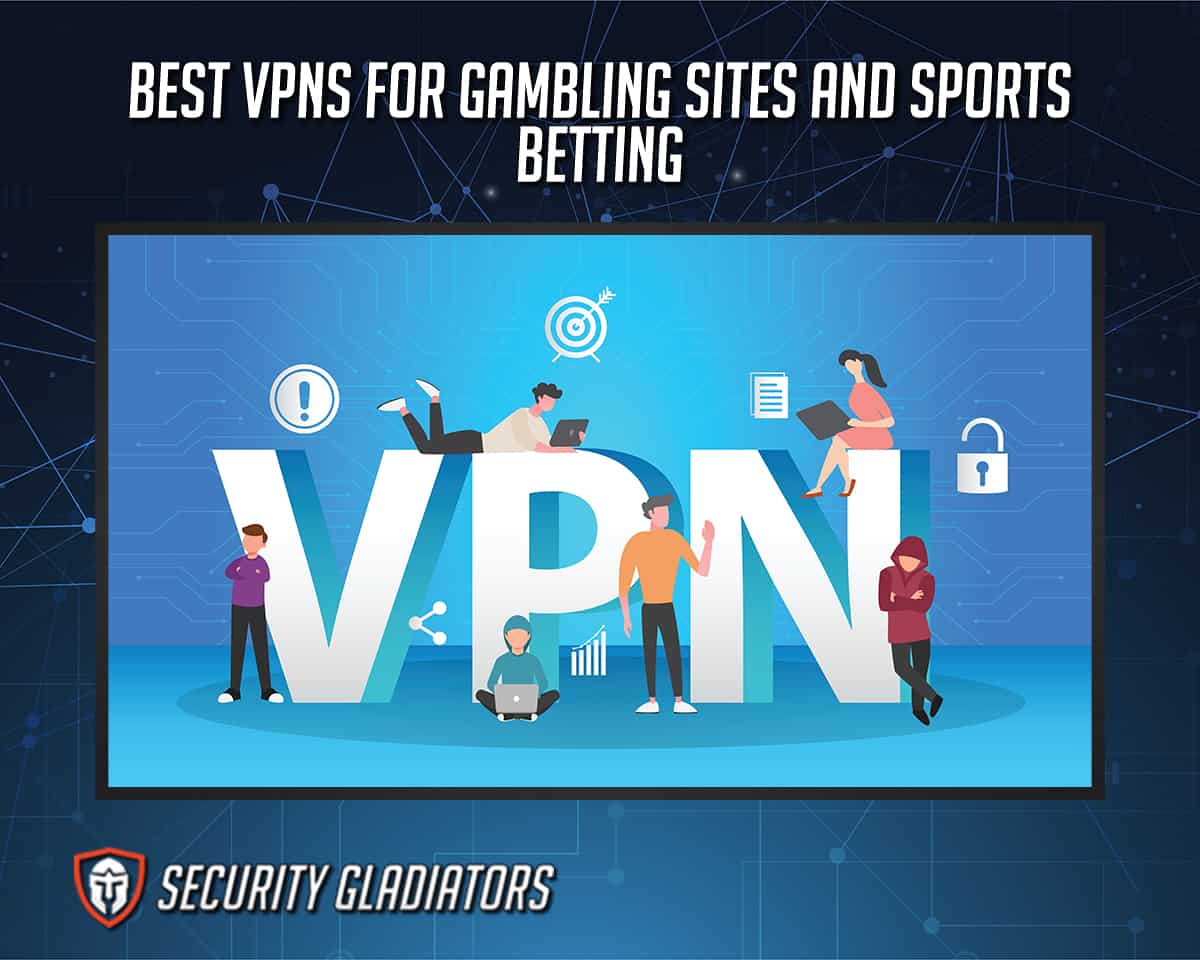 The best VPNs for gambling sites and sports betting are listed below.
NordVPN
CyberGhost
PrivateVPN
IPVanish
ExpressVPN
Surfshark
Private Internet Access
1. NordVPN
NordVPN is one of the leading VPNs for bypassing georestrictions, which is ultimately what prevents users access to gambling and sports betting websites. NordVPN has over 5000 servers in 60 countries, providing excellent speeds all over the world. In addition to flexibility and speed, NordVPN is known to unblock casino sites such as Betfair, Roobet, Stake, BetVictor, 888sport, Bet365, Pokerstars, William Hill, and 22bet.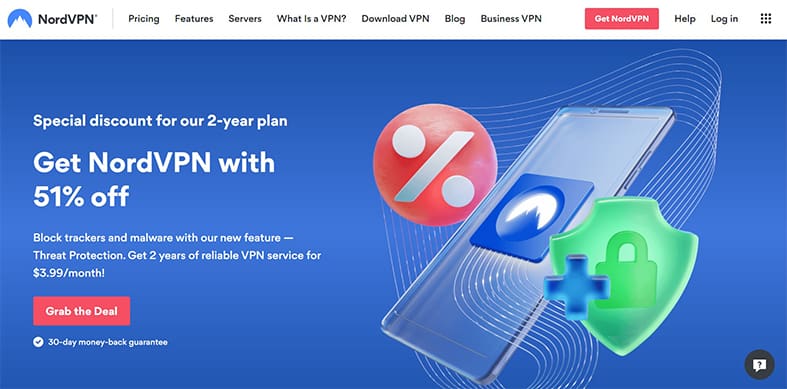 The main benefits of NordVPN are a solid privacy policy, the ability to unblock streaming platforms, access to 6 simultaneous connections, torrenting support, fast speeds, dedicated IPs, a money-back guarantee, excellent customer service, and robust encryption. On the other hand, NordVPN does not offer a free trial for desktop users, has some restrictions on torrenting, and is relatively expensive.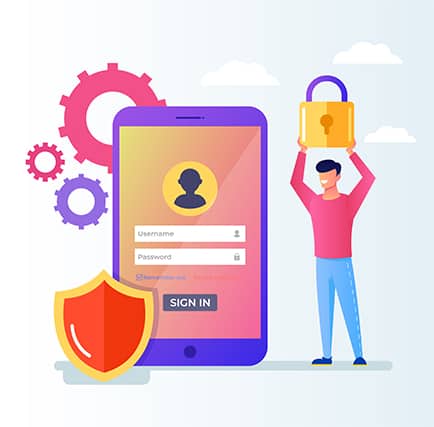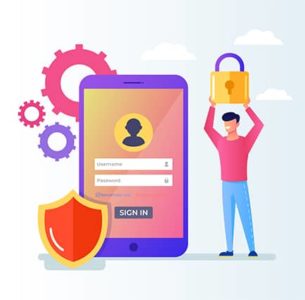 NordVPN is unique in its incredible overall functionality, enabling users to unblock popular prohibited services with fast speeds, leak protection, and support for various platforms. Similarly, the strong features of NordVPN include anti-malware, trackers, ad blockers, threat prevention, smart DNS, and different payment options.
NordVPN places a premium on users' security and privacy and includes robust security features. The VPN uses industry-standard AES-256-CBC encryption and offers Perfect Forward Secrecy. Additionally, NordVPN utilizes the most secure protocols available, OpenVPN and IPSec/IKEv2. NordVPN also employs a kill switch and IP leak protection to provide additional security.
NordVPN's pricing structure is divided into four tiers: the one-month plan costs $11.99, the one-year plan costs $4.99 per month, the two-year plan costs $3.99 monthly, and the custom-made 2-year VPN for business plan costs $3.99 monthly. Nord Security is the developer of NordVPN.
This NordVPN review showed that NordVPN works successfully as an unblocker of geo-restricted content. Users can connect to the nearest NordVPN server in the region where the gaming website is located to enjoy a high-speed connection when betting. NordVPN redirects its users' IP addresses to a different location that hosts the content.
---
2. CyberGhost
CyberGhost is a Romanian VPN provider known for its dependability and ease of use. Cyberghost boasts around 8000 encrypted servers in 91 countries, enabling users to experience lightning-fast browsing. Several gambling and sports betting websites can be unblocked by CyberGhost, including Bet365, 1xBet, Betway, and Sbobet, among many others.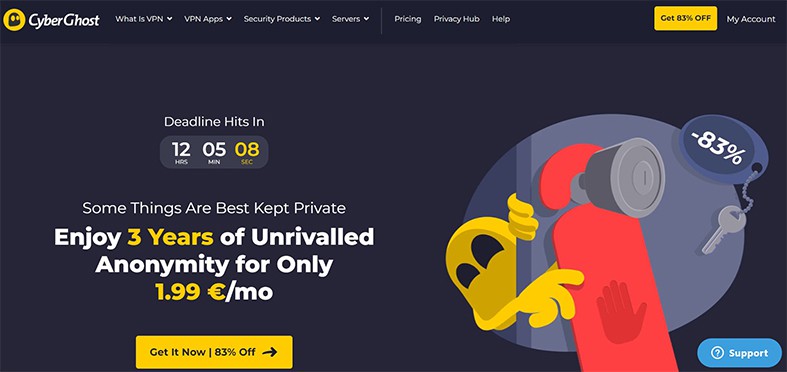 CyberGhost's advantages include robust encryption for secure online trading and other activities, an excellent privacy policy, fast and secure servers, multi-device compatibility, excellent customer care, up to seven simultaneous connections, and 24/7 live support. The disadvantages of CyberGhost include the limited setup options and lengthy subscription duration.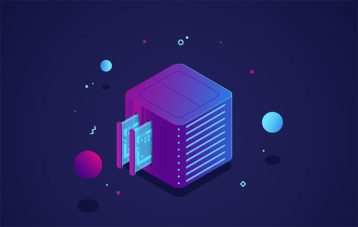 Nonetheless, CyberGhost offers several unique features, like the ability to unblock streaming platforms, gambling, and sports websites, provide a consistent and secure connection, a kill switch, DNS protection, and a generous 45-day money-back guarantee. The main strong points of Cyberghost are its simple UI, user-friendly features, limitless bandwidth, robust encryption, and strict no-logs policy.
CyberGhost's security is astounding and impenetrable to third parties. The VPN is secured with military-grade 256-bit encryption and is compatible with industry-standard protocols such as OpenVPN, IKEv2, and WireGuard. Additionally, as an extra layer of security, CyberGhost has an automated kill switch, and IP and DNS leak prevention.
This CyberGhost review revealed CyberGhost as an affordable VPN. The CyberGhost VPN pricing is divided into four tiers, with discounts available for longer subscription periods. Monthly rates are $12.99 for one month, $4.29 for one year, $3.25 for two years, and $2.29 for three year subscriptions. Kape Technologies, Inc. owns CyberGhost.
CyberGhost's compatibility with gambling and sports websites depends on its robust security measures and rapid server infrastructure. CyberGhost's military-grade encryption, kill switch, and NoSpy servers ensure that all users' gambling experiences remain secure. The VPN conceals users' IP addresses and encrypts data to protect gaming funds from unauthorized access.
---
3. PrivateVPN
PrivateVPN is an excellent VPN service provider that balances budget and security. Offering a strict no-logs policy and a high level of security, PrivateVPN provides an affordable VPN service that enables sports betting and gambling. PrivateVPN can unblock websites such as Bet365, Betfair, Robot, Stake, 1xBet, Betway, Bovada, and Sbobet.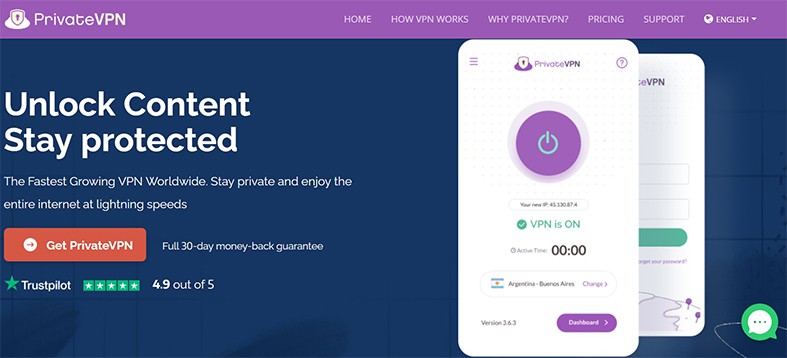 PrivateVPN's benefits include a strict privacy policy, robust security, access to major betting sites, excellent customer support, fast connections, and compatibility with various systems, including Windows, Mac, Android, Linux, and many routers. PrivateVPN's drawbacks include a small server count, a lack of split tunneling, the absence of WireGuard, and a general lack of advanced VPN features.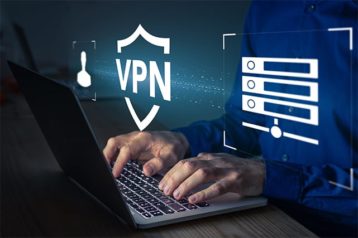 Additionally, there are several unique features of PrivateVPN, like a fast connection, access to geo-restricted websites, a secure betting experience, encryption, a kill switch, and a 30-day money-back guarantee. PrivateVPN's strong points include its ability to support geo-restrictions with few servers, uncrackable encryption, unlimited bandwidth, and up to ten simultaneous concurrent connections.
This PrivateVPN review on security shows that the VPN remains impenetrable due to the military-grade encryption that safeguards users against governments and hackers. PrivateVPN also employs perfect forward secrecy, robust protocols, a kill switch, DNS leak protection, and encryption.
The PrivateVPN pricing structure is adaptable to the needs of the internet user. The rolling monthly subscription costs $8.99, three months equates to $6.00 per month, and the 36 month plan costs $2.00 monthly. PrivateVPN is owned by PrivateVPN Global AB, a Swedish corporation.
PrivateVPN uses strong encryption keys to ensure that gamblers' encryption keys remain impenetrable during betting. Additionally, the high speed provides customers with a speedy connection and makes betting more engaging.
---
4. IPVanish
IPVanish is one of the best VPNs for gambling and sports betting that allows an infinite number of concurrent connections using just one IPVanish login. The built-in security measures of IPVanish enable it to unblock streaming platforms and gaming websites. IPVanish can also bypass restrictions on websites such as Bet365, Betfair, 1xBet, Betway, Bovada, and Sbobet.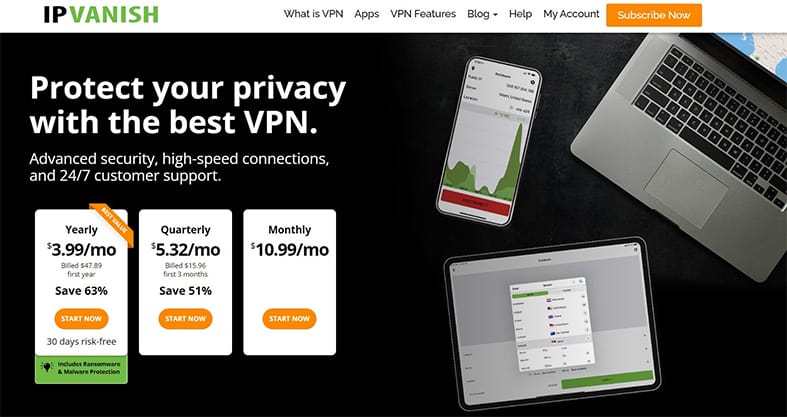 IPVanish's advantages include lightning-fast servers, a no-logs policy, robust privacy and security features, unlimited concurrent connections, compatibility with key platforms such as Windows, Android, and Linux, a 24/7 live chat support system, and a money-back guarantee. On the other hand, the negatives of IPVanish include the inability to operate in China, the lack of a Linux app, and unpredictable annual price changes.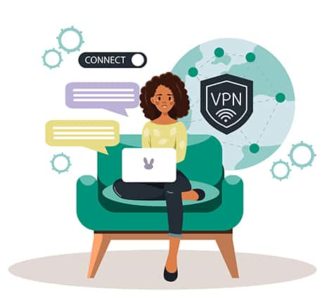 IPVanish's distinguishing features include a 30-day money-back guarantee, split tunneling, unlimited device connections, SOCKS5 proxy, DNS leak protection, dependable security, and advanced security measures. Additionally, there are some strong points, such as unbreakable security, optimized servers for streaming, a kill switch, and the ability to unblock popular streaming platforms.
With robust encryption, IPVanish VPN ensures online privacy. The VPN employs superior encryption to safeguard users against man-in-the-middle attacks and intrusive advertisements. IPVanish's no-logs policy has also been independently audited and confirmed for privacy. Additionally, IPVanish uses a variety of VPN protocols, including WireGuard, OpenVPN, IKEv2, L2TP, and IPSec, to enhance performance and security.
IPVanish's price strategy comprises a monthly fee of $10.99, a quarterly fee which equates to $5.32, and an annual fee which works out as $3.99 monthly. However, users can take advantage of discounts by opting for a longer-term package. J2 Global owns IPVanish.
IPVanish successfully maintains the security of sports betting and removes prohibitions on gambling websites. With IPVanish, betting can be done quickly and anonymously. Military-grade encryption, a kill switch, and DNS leak protection ensure that users' online activities are secure. Users can also check out this IPVanish review to gain understanding about the VPNs functionality.
---
5. ExpressVPN
ExpressVPN provides an exceptional service that incorporates superior security features, lightning-fast speeds, and unblocking capabilities. These unique features make ExpressVPN an excellent choice for gaming and betting websites. ExpressVPN has servers in 94 countries, all of which are lightning-fast. As a result, ExpressVPN can unblock gaming websites such as PokerStars, Bet365, Bovada, PaddyPower, Betfair, 1xBet, Betway, and Sbobet, among others.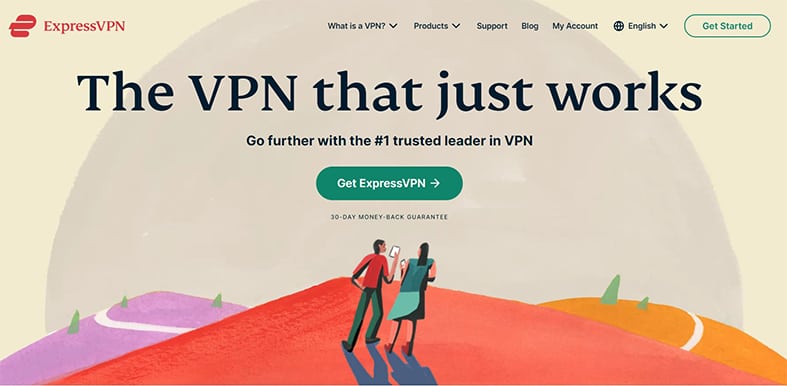 ExpressVPN's features include sophisticated security, a strict privacy policy, lightning-fast servers, a large server network (3000 servers), compatibility with various platforms, strong encryption, excellent customer support, and the option to unblock betting websites. On the other hand, the main disadvantages of ExpressVPN are the fact that only 5 simultaneous connections can be made and the high price tag.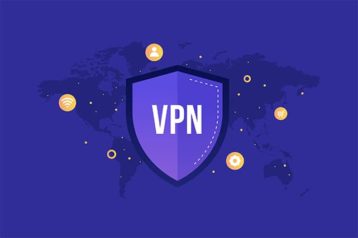 The unique features of ExpressVPN include anonymous browsing, consistent live chat assistance, the ability to unblock streaming platforms, robust encryption, a fast connection, limitless bandwidth, and a strict privacy policy. ExpressVPN's strong points include a large server network, secure protocols, China compatibility, a 30-day money-back guarantee, and DNS leak protection.
ExpressVPN's security features include AES-256 encryption, powerful protocols, a kill switch, DNS protection, and a no-log policy. The monthly subscription plan costs $12.95, when billed in a 6 month period this is reduced to $9.99, and further reduced to $6.67 when billed annually. The 12-month package is a cost-effective option that includes a year of unrestricted cloud storage from Backblaze. The monthly subscription on the other hand is one of the most expensive commercial VPNs subscription plans available. ExpressVPN is owned by Kape Technologies, a corporation based in the United Kingdom.
This ExpressVPN review also confirmed that ExpressVPN is ideal for gambling sites due to its fast speeds, powerful encryptions, and strict privacy standards. These capabilities enable users to place wagers without experiencing any network downtime. Additionally, the internet kill switch and DNS protection ensure that users' actual IP addresses are not revealed.
---
6. Surfshark
Surfshark VPN is a low-cost VPN service that supports an infinite number of concurrent connections without sacrificing performance. Over 3000 secure servers are located in 65 countries, enabling SurfShark to perform excellently with gaming and betting sites, as well as with major streaming services. Surfshark is compatible with sites such as Stake, 888sport, Bet365, 1xBet, Bovada, and Sbobet.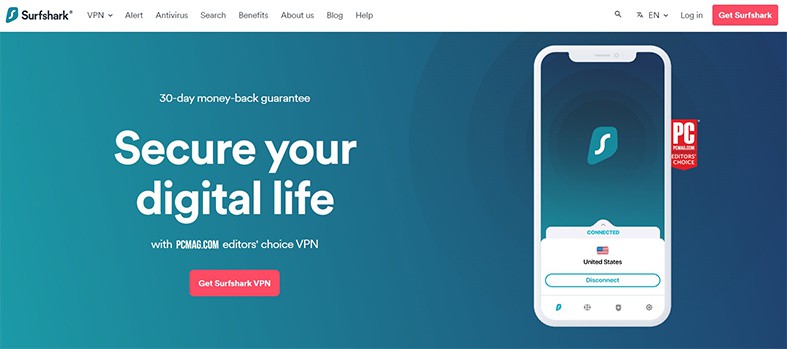 Surfshark's benefits include torrent support, a no-logs policy, unlimited concurrent connections, sophisticated encryption techniques, evidence of an independent audit, outstanding speeds, affordability, a 30-day money-back guarantee, and excellent customer support. The main disadvantages of Surfshark are the high price tag and the relatively limited number of P2P servers available.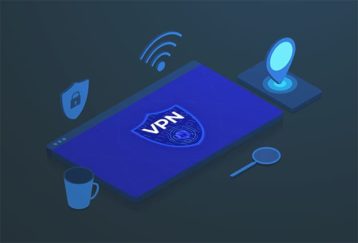 Surfshark has some key unique features, including support for all major devices, unlimited concurrent connections, optimized streaming servers, CleanWeb for malware, ad tracker removal, and private DNS and IP leak protection. Similarly, the strong sides of Surfshark include verified security, 24/7 customer service, camouflage tools for masking the VPN's IP address, a kill switch, and exceptional speeds on gambling sites. A recent Surfshark VPN review also highlighted strong sides of Surfhark in comparison to other VPNs.
Surfshark's security features include AES-256 bit encryption and robust WireGuard, IKEv2, and OpenVPN protocols. Additionally, Surfshark operates on RAM-only servers that adhere to a stringent no-logs policy. Surfshark also includes additional security features such as a kill switch, DNS leak protection, and malware and ad blocking with CleanWeb.
Surfshark is reasonably priced and offers a variety of customizable pricing options, allowing gamblers and internet users to select the plan most suited to their needs. Monthly pricing options include a one-month subscription for $12.95, a 12-month subscription for $3.99, and a 24-month subscription for $2.49. Nord Security is the business in charge of Surfshark's operations.
Surfshark VPN is renowned for its ability to unblock geo-restricted websites. Similarly, gambling and sports betting are made simple with Surfshark's unique features such as WireGuard, obfuscated servers, torrent compatibility, extensive server coverage, and a no-logs policy. Surfshark works with all streaming and gaming sites.
---
7. Private Internet Access
Private Internet Access is a privacy-focused multi-server VPN service that enables gamblers to access sports betting websites from anywhere in the world. With extensive coverage, Private Internet Access enables stress-free browsing as well. PIA has access to online gambling services such as Betfair, 1xBet, Betway, Bovada, Betvictor, Dafabet, CoralBet, and Sbobet, as well as many popular streaming and torrenting websites.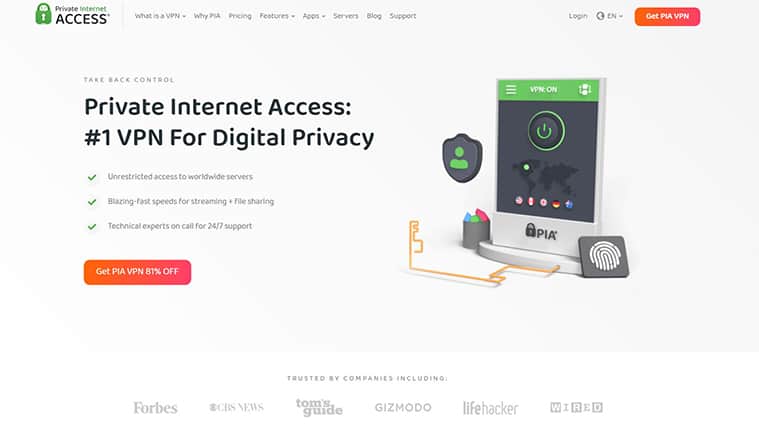 Private Internet Access features a strong privacy policy, unlimited bandwidth, a money-back guarantee, several servers in 83 countries, up to ten simultaneous connections, fast connections, support for popular platforms, robust encryption, affordability, and a good privacy policy. On the other hand, the negatives include complicated features and an unreliable VPN location.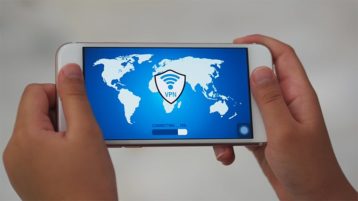 A recent Private Internet Access VPN review highlighted how this Private Internet Acess differs from other prominent VPNs. PIA VPN's distinguishing characteristics include unlimited bandwidth, a 30-day money-back guarantee, 24/7 customer service, a no-logs policy, server availability in popular regions, DNS leak prevention, high customization, and a large server count. Similarly, the VPN's strong points include providing a lag-free betting experience, split tunneling, the availability of anonymous payment methods, and additional security features like antivirus and dedicated IP addresses.
PIA is widely regarded for its cutting-edge privacy and security features. The VPN utilizes the most secure protocols available, including OpenVPN and WireGuard, with AES-128 encryption by default and AES-256 encryption in the configuration settings. Additionally, the VPN includes a configurable firewall-based kill switch, built-in ad filters, and IP protection.
PIA offers three different pricing tiers: 1 month is $11.99, 1 year is $3.33, and 2 years is $2.19 monthly. Private Internet Access is a service headquartered in the United States of America owned by Kape Technologies.
Private Internet Access's numerous features make the VPN an excellent VPN for gaming sites and betting. The DNS leak prevention and kill switch also disguise users' real IP addresses from betting sites. Additionally, ad blockers protect users from dangerous gambling websites.
---
How to Find the best VPNs for Gambling
Gamblers must be proactive while searching for the best VPN to ensure a pleasant gambling experience. There are a plethora of VPNs on the market, but only a few VPNs are capable of providing exceptional betting experiences.
As such, users should consider the following factors while selecting VPNs for gambling.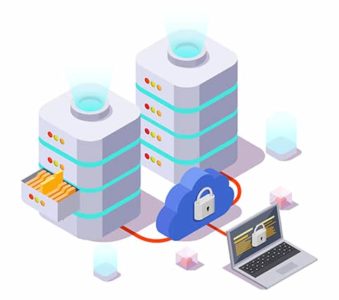 Security: Gamblers need a VPN with strong encryption features such as AES-bit encryption, a kill switch, a no-logs policy, and protection against DNS leaks. These features provide secure funding access and prevent unwanted access.
Speed: Every gambler requires a VPN with lightning-fast performance to wager quickly. A slow VPN connection can result in financial losses, which is the last thing any gambler wants. On the other hand, VPNs with a large number of servers provide users with a fast connection and minimize server overload.
Excellent usability: For the optimal user experience, a VPN must be simple to use.
Privacy: One of the reasons for utilizing a VPN is to protect users' online privacy and prevent hackers or third parties from detecting users' real IP addresses online. Because gamblers require a robust VPN to access prohibited websites, the VPN chosen must adhere to stringent privacy policies.
Effective Customer Support: Technical difficulties are a norm in every online service. As a result, a decent VPN should have a dependable backup system that quickly responds to user complaints and demands.
Compatibility with multiple devices: Because users may need to wager from any device, there is a need for a VPN that supports various devices, including concurrent connections. Certain VPNs allow for an unlimited number of concurrent connections and are compatible with various popular systems, including Windows, iOS, Android, and Linux. This means that users can connect to the VPN with any number of devices concurrently.
How can You Use VPNs for Online Gambling?
Gamblers considering using VPNs for online gambling can follow the guidelines below.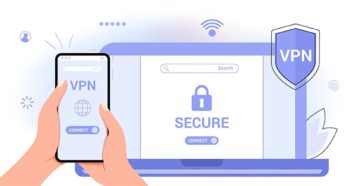 Choose from the list of the best VPNs for gambling
Visit the VPN's website and subscribe to the VPN service
Install the VPN client application
Choose a VPN server in a location where online gambling is available
Connect and start enjoying gambling
What Laws should You Consider while Accessing Online Gambling Websites with a VPN?
Online gamers should be aware that gambling is banned in many countries. Several of these countries place severe restrictions on the citizens' access to such gaming sites. Additionally, several countries prohibit VPN use even if users want to circumvent prohibitions on gambling websites. For example, China, Iran, Russia, Turkey, and the United Arab Emirates consider VPNs to be an illegal service.
Japan, Qatar, Cyprus, Lebanon, North Korea, and the United Arab Emirates are just a few countries that also prohibit online gambling. Therefore users need to choose a strong VPN in any of these locations. This implies that the VPN must be able to unblock restricted contents speedily.
Can I Use a VPN to Gamble on Sports?
It is possible to use a VPN to gamble on sports, therefore a VPN is advantageous for bypassing georestricted sports content. Users should opt for any of the top VPNs for sports betting to enjoy unrestricted betting.
Can I Use a Free VPN to Gamble Online?
While it is possible to use a free VPN to gamble online, this is not recommended. In general, free VPNs include limitations on services such as bandwidth and encryption. There are a limited number of servers, poor performance, and a lack of additional features. Additionally, gambling restrictions are extremely tight in most countries, which a free VPN may not be able to bypass.
Note:
Similarly, most free VPNs are unreliable and untrustworthy, with some even selling customer data for profit. As a result, free VPNs cannot be relied upon for online privacy, security, or unblocking geo-restrictions.
How to Withdraw Money If You Gambled with a VPN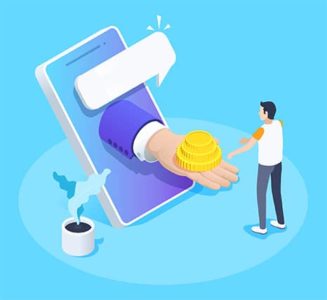 The withdrawal process can be complicated when gambling with a VPN but in most cases it is possible to withdraw winnings without any issues. With this said, users should exercise caution when initiating withdrawals. If precautions are not followed, the gambling site may detect users' identities, resulting in immediate blocking. Withdrawing can also become problematic if customers often use a VPN or make large withdrawal requests. As a result, the gambling site may request a valid photo ID for verification.
It is advised to withdraw from betting accounts in small increments rather than large amounts. This strategy is critical to avoiding undue attention, resulting in a suspension. Alternatively, individuals might decrease overall withdrawal frequency to avoid unexpected requests for evidence of residency. Finally, it may be possible to get help from a friend to assist with ID verification.