T
he demand for movies has always been high and the availability of apps to watch movies online has made it easier than ever before. With more and more platforms emerging, it can be difficult to determine which is the best movie app on the market. This article will look at some of the most popular apps you can use to watch your favorite movie. By exploring different aspects of movie apps, consumers will be able to make an informed decision on which app is right for them. It will also provide an in-depth analysis of each app's features so that users can make an educated decision on which one works best for their needs. Some apps are totally free while other free movie apps offer both paid and free plans. Also, some movie apps give offline viewing options by allowing you to download movies and watch them later.
How To Watch Movies Safely
It is important for users to consider safety tips when streaming films on the internet. Various types of free movie apps are available, offering viewers the opportunity to watch movies online at no cost. However, there are a few risks associated with using these platforms such as virus attacks, malware threats, and personal data being exposed or stolen. It is essential that users take certain precautions in order to ensure that their experience with streaming movies remains safe and secure. To begin with, it is advisable that viewers only use reliable sources when searching for free movie apps. Do some research on the platform's background and reputation before downloading it onto your device.
It is recommended that you keep updated antivirus software installed on your device at all times since this can detect any malicious activities taking place in the background while watching movies online. Also, using Virtual Private Networks (VPNs) can protect your streaming by creating an encrypted tunnel or being able to watch movies on apps with geo-restrictions by changing or hiding the IP address. Viewers should choose some of the best VPNs for streaming such as ExpressVPN, NordVPN, or Shurshark. When streaming movies online, be sure to exercise caution by not clicking on suspicious advertisements or links within the app itself. These could lead to malicious websites which could result in further damage to your device or confidential information being leaked out into the public domain without permission. Furthermore, always check if the website requests personal details such as payment information prior to providing access to its services; if so then avoid using such sites altogether as they could be scams attempting to steal user data for financial gains.
Best Movie Apps To Watch Movies
1. Netflix
Netflix is a popular streaming service that offers a wide variety of TV shows and films. It's one of the most well-known movie apps to watch movies online. With Netflix, you can stream movies and TV shows on your phone, tablet, smart TV, or laptop.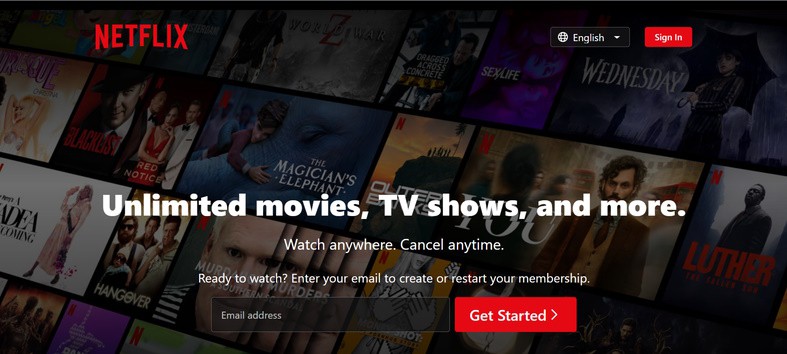 Netflix offers a range of subscription plans to suit different preferences and budgets. The Standard with Ads plan costs $6.99 per month, providing access to standard features along with occasional advertisements. The Basic plan is priced at $9.99 per month, offering standard streaming on one device at a time. The Standard plan, available for $15.49 per month, allows simultaneous streaming on multiple devices and additional member slots can be added for $7.99 each per month. The Premium plan, priced at $19.99 per month, provides the highest streaming quality, UHD or 4K content, and the option to add extra member slots for $7.99 each per month.
| Basic Plan | Standard with Ads Plan | Standard Plan | Premium Plan |
| --- | --- | --- | --- |
| $9.99 per month | $6.99 per month | $15.49 per month | $19.99 per month |
One of the key benefits of using Netflix is its ease of use. You can browse through thousands of movies and TV shows with just a few clicks. The app also has recommendations based on your previous viewing history, making it easy for you to discover new content. Another great feature of Netflix is that it has both original programming as well as classic favorites. Whether you're in the mood for an old classic or want to check out a new release, Netflix has something for everyone. With all these features and more, it's no wonder why Netflix continues to be one of the most popular streaming services among free movie apps today! Netflix has a limited selection of newly released movies, as the platform focuses more on TV shows and original content. Some popular movies may be removed from the platform due to licensing agreements and contracts with content providers. Additionally, Netflix's library varies by region, meaning that the available content may differ depending on where you are located.
2. Hulu
If you're looking for a streaming service that offers a wide range of TV shows and movies, Hulu is definitely worth checking out. With its extensive library of content, users can easily find something to watch no matter their mood or interests. Whether you're into classic sitcoms or the latest blockbuster hits, Hulu has got you covered. One of the best things about Hulu is that it's available on a variety of platforms, including smart TVs and mobile devices. This means that you can access your favorite TV shows online from anywhere and at any time. Hulu also is one of the best sports streaming services with its Live TV package, fans catch up with all sporting actions.
Hulu offers different plans to cater to various preferences and budgets. The ad-supported plan is available for $7.99 per month (or $79.99 per year), granting access to the streaming library with occasional ads. Students may be eligible for a special discounted rate of $1.99 per month. Additionally, there is a no-ads plan priced at $14.99 per month, providing the majority of shows and movies without interruptions, although a few select titles still have ads.
| Ad-Supported Plan | No-Ads Plan |
| --- | --- |
| $7.99 per month | $14.99 per month |
With its user-friendly interface and intuitive search function, finding what you want to watch has never been easier. Another standout feature of Hulu is its ability to offer both current episodes from popular TV series as well as full seasons of past favorites. So whether you missed an episode of your favorite show or just want to re-watch an entire season in one sitting, Hulu gives users the flexibility to do so. Hulu has a few setbacks worth noting. Firstly, some users may find the presence of advertisements in certain plans to be disruptive to their viewing experience. Additionally, while Hulu offers a wide range of TV shows, its movie library may not be as extensive as other streaming platforms. Lastly, some popular shows and movies may not be immediately available on Hulu due to licensing agreements and content availability limitations.
3. Amazon Prime Video
Amazon Prime Video offers an extensive collection of TV shows and movies, making it a popular choice among streaming services. It's one of the best movie apps to watch movies online, allowing you to stream both classic and new releases in high-quality video. Plus, with its vast selection of free movies, you can enjoy watching your favorite films without spending a penny! Amazon Prime is also among the best Live TV streaming apps for all news and sports channels.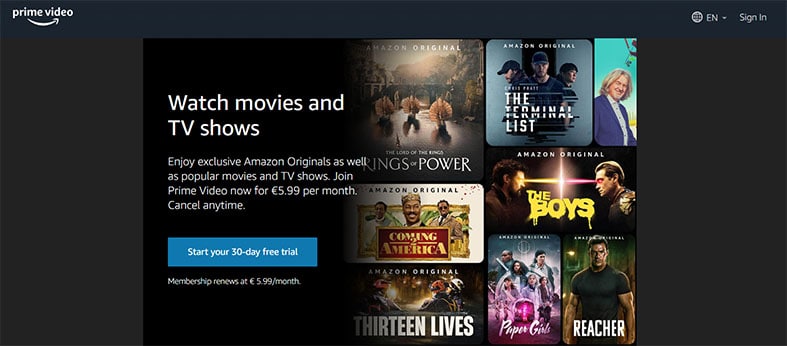 The monthly Prime membership costs approximately $4.02, the quarterly Prime membership costs around $8.04, and the annual Prime membership is priced at approximately $20.14. There is also an annual Prime Lite membership available for approximately $13.42.
| Monthly Prime Membership | Quarterly Prime Membership | Annual Prime Membership | Annual Prime Lite Membership |
| --- | --- | --- | --- |
| approx. $4.02 | approx. $8.04 | approx. $20.14 | approx. $13.42 |
What sets Amazon Prime Video apart from other streaming platforms is its user-friendly interface. You can easily navigate through the app's menu to find the latest blockbuster hits or even discover hidden gems that you might have missed before. With its seamless integration with Alexa-enabled devices, you can control playback using just your voice. Amazon Prime Video has a couple of setbacks. Firstly, its movie library may not be as extensive as some dedicated streaming platforms, focusing more on TV shows and original content. Secondly, some users may find the user interface and navigation of the platform to be less intuitive compared to other streaming services.
4. Disney+
Disney+ is a magical streaming platform that takes you on a journey through the worlds of your favorite Disney, Marvel, Star Wars, and Pixar franchises. With its vast library of content, you can watch movies and TV shows from classic Disney cartoons to the latest blockbuster films. You can access all this content for one low monthly fee. Not only can you stream movies and TV shows on Disney+, but you can also download them to watch offline. This feature is great for those long car trips or flights where internet access may be limited.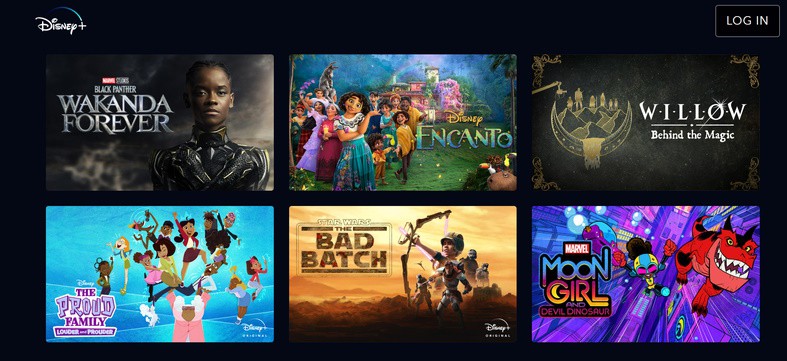 Disney+ offers a Basic plan with ads priced at $7.99 per month and a Premium plan without ads available at $10.99 per month or $109.99 per year.
| Basic Plan with Ads | Premium Plan without Ads |
| --- | --- |
| $7.99 per month | $10.99 per month |
The platform offers exclusive original series and films, allowing subscribers access to unique and highly anticipated content. Disney+ also provides a user-friendly interface and supports streaming on multiple devices. However, a potential disadvantage is that the platform primarily focuses on Disney-related content, which may limit the range of offerings for those seeking a broader variety of genres. Additionally, some users may find the content rotation and availability of certain titles to be less consistent compared to other streaming services.
5. HBO Max
You may be missing out on a vast and diverse library of content if you haven't checked out HBO Max yet. With the rise of movie apps and streaming apps, it's easy to get lost in the sea of options available to us. But HBO Max stands out as one of the best options for anyone looking to watch movies online. One of the biggest draws of HBO Max is its selection of new movies. From blockbusters like Godzilla vs. Kong to indie hits like Judas and the Black Messiah, there's something for everyone on this platform. And with new releases being added regularly, you'll always have something fresh to watch.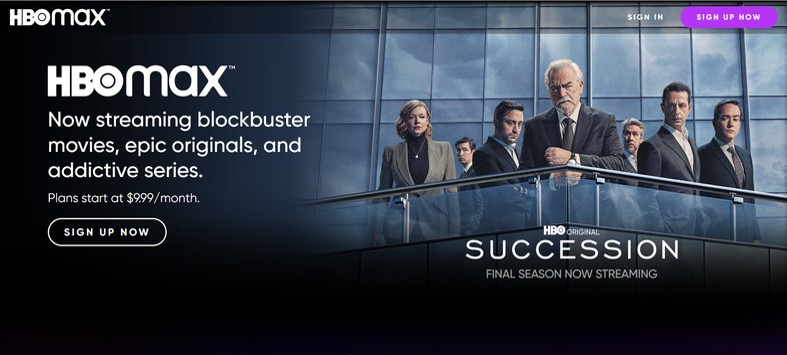 For the most affordable way to access HBO content, an annual subscription to HBO Max with ads is available at a cost of $99.99. The next lower-priced alternatives include a monthly fee of $9.99 for the ad-supported plan or an annual payment of $149.99 for the ad-free plan.
| Monthly Subscription with Ad-Supported | Annual Subscription with Ads | Annual Subscription with Ad-Free |
| --- | --- | --- |
| $9.99 | $99.99 | $149.99 |
It's not just about the new movies. HBO Max has an impressive collection of classic films as well. Whether you're in the mood for a timeless romance or a cult favorite comedy, you'll find it here. And with exclusive original content like The Flight Attendant and Mare of Easttown, there's even more reason to give HBO Max a chance when browsing through movie apps. However, compared to other streaming platforms, its library may not have as extensive a selection of content, with a focus on its original series. Secondly, some viewers may find the pricing for HBO subscriptions to be higher than other streaming services, which could be a drawback for budget-conscious consumers
6. Amazon Freevee
Amazon Freevee is one best movie apps to watch movies online. It is available on Amazon Prime Video and can be accessed through the Amazon Fire TV device, as well as other compatible devices. It is one of the top free movie apps with access to various movies you can enjoy. The Movie Library provided by Amazon Freevee includes classic movies from different genres, including Hollywood films and foreign language films. Furthermore, users have the option to download selected movies to view without an internet connection. Amazon Freevee is among the best sports streaming services that keep you updated with all sporting actions since the launch of Fubo Sports Network on Amazon Freevee.
Amazon Freevee also offers complimentary access to Tubi TV, which is a streaming service that provides ad-supported content from major studios like Paramount Pictures, Lionsgate Films, and MGM Studios. You can watch free movies from well-established movie productions. Users can browse through the vast selection of titles available on Tubi TV and watch their favorite shows or movies at any time. Additionally, users can filter their search based on genre or year of release in order to find specific titles more easily.
Users may encounter certain limitations while using Amazon Freevee such as limited availability of newer releases or restrictions regarding geographic location due to licensing agreements with production houses. However, despite these limitations, it still remains a great platform for those who prefer streaming services over traditional methods of accessing movies or television series.
7. Pluto TV
Pluto TV is one of the best free movie apps that provide users with access to a variety of movies and television shows without any subscriptions. This free app is available on iOS, Android, Apple TV, Roku, and Amazon Fire Stick devices. It offers hundreds of movies from different genres such as comedy, romance, action & adventure, and horror. This free movie app is also one of the best live TV streaming services since it offers content from premium networks like ABC News Live and NBC News Now. The user interface is easy to use and navigate with the help of an intuitive remote control. The library of movies available on Pluto TV is constantly updated so there are always new titles to watch. The selection of movies is wide-ranging and includes some titles from decades past as well as recent releases.
Users can browse by genre or search for a specific title using the search box feature in the app. There are also options to create custom watchlists or create reminders for upcoming movie premieres or other events related to their favorite films. Users can even sign up for notifications about new releases or special features available on Pluto TV's platform.
One drawback of Pluto TV is that it does not offer the same level of customization and on-demand content as traditional streaming services, limiting the viewer's control over their viewing experience. Additionally, due to its reliance on ad-supported content, frequent interruptions by commercials can be a significant drawback for some users.
8. Sling TV
Sling TV is a streaming service that offers live TV channels and on-demand content, making it a comprehensive option for those looking to access movies. While it primarily focuses on providing a wide range of TV channels, Sling TV also includes movie channels and on-demand libraries to cater to movie enthusiasts.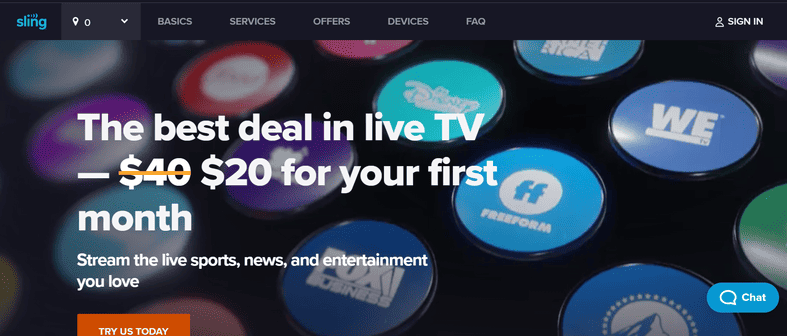 Subscribing to Sling Blue or Sling Orange individually would cost $40 per month, while subscribing to both Sling Blue and Sling Orange together would amount to $55 per month.
| Sling Blue or Sling Orange | Sling Blue and Sling Orange |
| --- | --- |
| $40 per month | $55 per month |
One of the advantages of Sling TV is its flexibility. It offers different subscription packages, known as "Sling Orange" and "Sling Blue," which can be combined for a higher price. Each package includes different channel lineups, allowing users to choose the one that best suits their preferences. Additionally, Sling TV offers various add-on packages, such as the "Hollywood Extra" or "Heartland Extra," which include additional movie channels. The on-demand library of Sling TV provides access to a selection of movies, including recent releases and classic titles. However, it's important to note that the movie library may not be as extensive as dedicated movie streaming platforms like Netflix or Amazon Prime Video. Sling TV primarily focuses on live TV channels, so the movie offerings may be limited compared to other services.
9. Peacock
Peacock is a streaming service launched by NBCUniversal, offering a wide range of TV shows, movies, and exclusive content. It provides users with access to a diverse collection of programming, making it an attractive option for entertainment enthusiasts.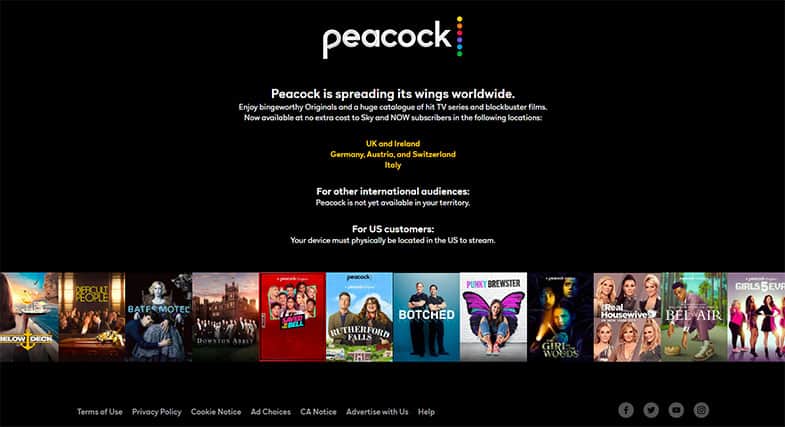 Peacock offers three subscription plans catering to different preferences. There is a free plan with limited content access, a $5 per month tier that includes ads but provides comprehensive content, and a $10 per month plan that offers the same all-inclusive experience without ads.
| Free Plan | Monthly with Ads | Monthly without Ads |
| --- | --- | --- |
| $0 | $5 per month | $10 per month |
One notable advantage of Peacock is its sports coverage. The streaming service offers live sports events, including Premier League soccer matches, WWE content, and coverage of the Tokyo Olympics. This makes it an appealing choice for sports enthusiasts who want to stream their favorite games and tournaments. Peacock also distinguishes itself through its exclusive content. The platform invests in original programming, showcasing original series, movies, and documentaries that are exclusive to Peacock. This exclusive content helps differentiate Peacock from other streaming services and provides users with unique entertainment options. It's important to note that while Peacock has an extensive library, not all content is available on every subscription tier. Some premium content, including certain TV shows and movies, may require a Peacock Premium subscription to access.
Note:
Prices may differ from the ones shown as new plans and deals are launched on a regular basis. Please be sure to check the most current price on the official website.
Factors To Consider When Looking for the Best App for Movies
When looking for the best app for movies, several factors should be taken into consideration. Here are some important factors to keep in mind:
Content Library
Check the size and variety of the app's content library. Look for a wide range of movies across different genres and languages to ensure there's something for everyone's taste.
Cost and Subscription Options
Consider the cost of the app and any subscription plans it offers. Some apps may require a monthly or annual subscription fee, while others may have a free version with limited features and an upgraded premium version. Evaluate the pricing structure and determine if it aligns with your budget and the value you expect.
Streaming Quality
Consider the streaming quality offered by the app. High-definition (HD) or even 4K streaming can significantly enhance your viewing experience, especially if you have a compatible device and a reliable internet connection.
User Interface and Experience
Evaluate the user interface of the app. A well-designed, intuitive interface can make browsing, searching, and navigating through the movie collection a seamless and enjoyable process. Look for apps that provide user-friendly features like personalized recommendations and easy-to-use controls.
Device Compatibility
Ensure that the app is compatible with the devices you own, such as smartphones, tablets, smart TVs, or streaming devices. Check if the app is available on your preferred operating system (iOS, Android, etc.) or if it supports casting to other devices.
Offline Viewing
If you prefer to watch movies on the go or in situations without internet access, consider whether the app supports offline downloads. This feature allows you to download movies in advance and watch them later without an internet connection.
Subtitles and Language Options
If you enjoy watching movies in different languages or require subtitles, verify that the app provides multiple language options and subtitle support for a better viewing experience.
Free vs Paid Streaming Services
Free movie apps are often appealing due to their no-cost nature; however, they come with some drawbacks. Let's compare the features of the two services:
1. Streaming Quality
When you download free movie apps you will stream with a lower video resolution than those available for purchase or subscription. Furthermore, these free versions may have buffering issues due to limited bandwidth and outdated technology. Conversely, paid streaming services tend to provide higher video resolution as well as better audio quality without any buffering issues. They also often include a variety of additional features such as exclusive content, parental controls, multiple user profiles, etc.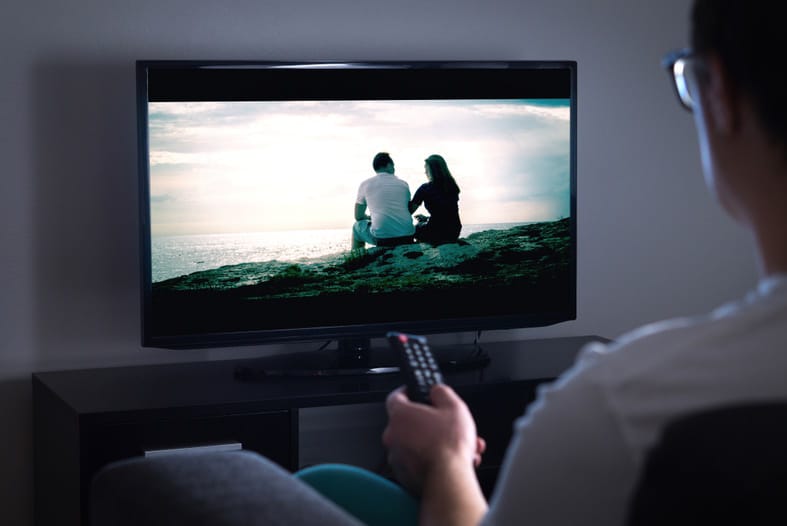 2. Compatibility
The compatibility between paid and free movie apps can vary depending on the specific apps and platforms involved. In general, paid movie apps often provide a more seamless and comprehensive experience within their own ecosystem. They may offer advanced features such as high-definition streaming, offline downloads, personalized recommendations, and access to exclusive content.
Free movie apps, on the other hand, may have limitations in terms of compatibility. They may be ad-supported or require users to create accounts to access certain features. Additionally, free movie apps might have restrictions on streaming quality, limited device compatibility, or lack support for certain operating systems or devices.
3. Content Variety
The content variety between free and paid services can be quite distinct. Free services often provide a limited selection of content, with restricted access to premium or exclusive offerings. They may have smaller libraries, fewer recent releases, or maybe ad-supported, which can interrupt the viewing or listening experience. On the other hand, paid services generally offer a more extensive catalog of content, including a broader range of genres, exclusive releases, and ad-free experiences. Subscribers often enjoy a higher quality of content, access to the latest releases, and additional features not available to free users.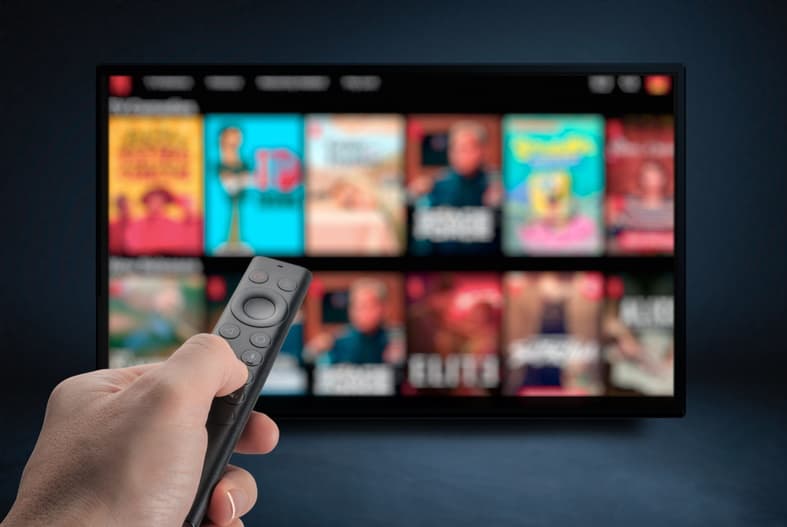 Are There Any Legal Implications Associated With Movie Apps?
When selecting a streaming service, it is important to consider the legal implications of using the platform, such as copyright issues and restrictions on content. Copyright laws vary from country to country, and some services may offer different movie titles than others depending on where you live. For example, many apps available on smart TVs via the Play Store are region-locked for certain countries. This could limit your access to certain movie titles or indie films that are not available in your location.
Additionally, there is also a risk associated with free streaming services due to their use of copyrighted content without permission from the original creators. To ensure compliance with copyright laws and protect yourself from potential legal ramifications, it is best to only use licensed streaming platforms that pay royalties for the content they offer. It is also advisable to check whether a service has parental controls so that you can restrict access to age-inappropriate material if needed.
This is important:
It is also essential to read all Terms and Conditions before signing up for any app or service online; this includes any additional costs associated with viewing movies such as rentals or downloads as well as data usage policies which can vary greatly depending upon the provider's terms. By taking these considerations into account prior to selecting a provider, users can rest assured they are choosing a legitimate source with the minimal risk associated with viewing copyrighted works online without permission from its creator(s).
Frequently Asked Questions
How Often Do New Movies Get Added to the Apps?
The frequency of new movie additions to online streaming apps depends on the app and its content library. Generally, streaming services offer a collection of films that are updated regularly to reflect current trends in viewership, as well as newly released titles. Additionally, recent releases may be available shortly after their theatrical release or at least within a few months of their premiere date. Furthermore, some services may offer exclusive access to certain titles not available on other platforms.
Are There Ads on the Free Streaming Apps?
Most free streaming apps contain ads. Ads are typically displayed in the form of a banner, which appears at the bottom of the screen during play or after pressing pause. Ads may also appear in between episodes, when changing channels, or while browsing for content. Ads can be intrusive and annoying for viewers, however, they allow providers to offer free streaming services.
What Devices Are Compatible With Streaming Apps?
Streaming apps vary in terms of device compatibility. Most streaming services support a wide range of devices, such as personal computers, tablets, and phones. Some also provide additional support for Smart TVs, game consoles, and streaming media players. Furthermore, certain streaming services are limited to specific devices or platforms; for example, iTunes is only available on Apple products. As such, users should check the list of compatible devices before signing up for any particular service.
Are There Any Age Restrictions on the Streaming Apps?
Age restrictions on streaming apps can vary greatly, depending on the platform and country of origin. Generally, users must be 13 or older to use streaming services, however, this is not always the case; some services have higher age requirements while others may have no age restriction at all. In addition, some countries may impose their own restrictions on what type of content can be viewed by viewers under a certain age. For example in Europe, films containing adult material are not permitted to be streamed for anyone under 18 years old. As such it is important to research the specific streaming service and review any applicable terms and conditions before signing up.
Conclusion
The variety of content offered by movie streaming apps must be taken into consideration when selecting the best app for online movie viewing. Additionally, the quality and compatibility of the streaming must be evaluated to ensure smooth playback on all devices. Furthermore, legal considerations should also be taken into account to avoid any infringements or violations. All in all, with careful evaluation and attention to detail, users can find an app that meets their movie streaming needs while staying within their budget.