A
browser VPN is a simple-to-use security technology that users can download for browsers such as Chrome, Firefox and Edge to experience private and secure browsing. The functionality of a VPN browser is comparable to a traditional VPN app but only limited to the user's web traffic.
A browser VPN is useful to anyone. The VPN encrypts data sent to and from the web browser and reroutes web traffic through the VPN's server, masking the user's location and IP address. While the internet has grown indispensable for daily activities, users need to maintain strict internet security. Often, users may choose to protect web activity from snoopers or cyberthieves, in which case a browser VPN is required. Additionally, people might need a VPN browser for various objectives, including streaming, entertainment and education. However, choosing the best VPN for a certain purpose might be tricky and time-consuming. This post discusses some of the best browser VPNs.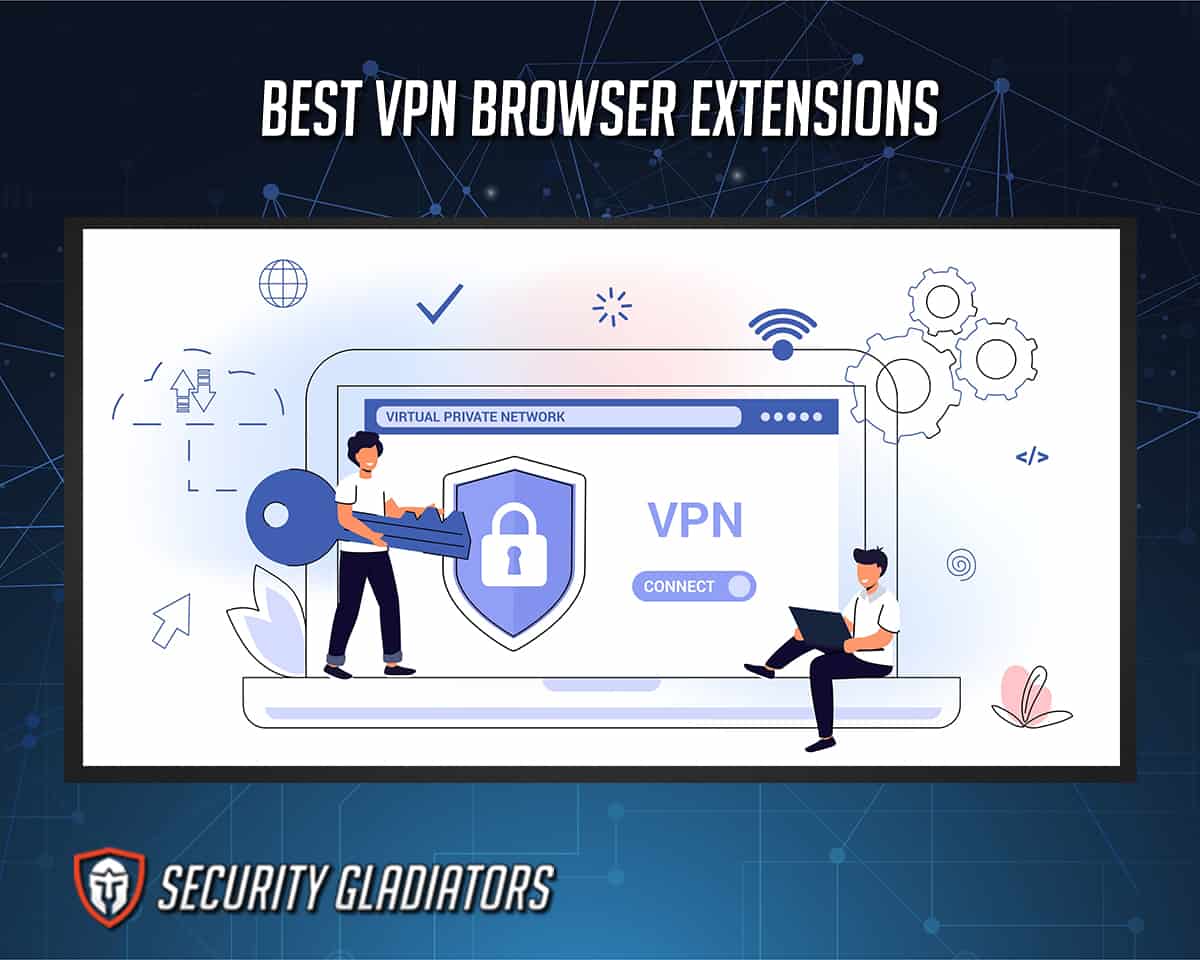 The best VPN browser extensions for 2023 are listed below.
NordVPN
Surfshark
ExpressVPN
CyberGhost
Ivacy
SaferVPN
Windscribe
Private Internet Access
Hotspot Shield
1. NordVPN
NordVPN is a well-known VPN service that offers a secure connection and a stringent privacy policy for browser add-ons. This VPN not only encrypts web traffic but also enables fast browsing. NordVPN is a complete package for all internet users, as this VPN goes above and beyond basic VPN functions.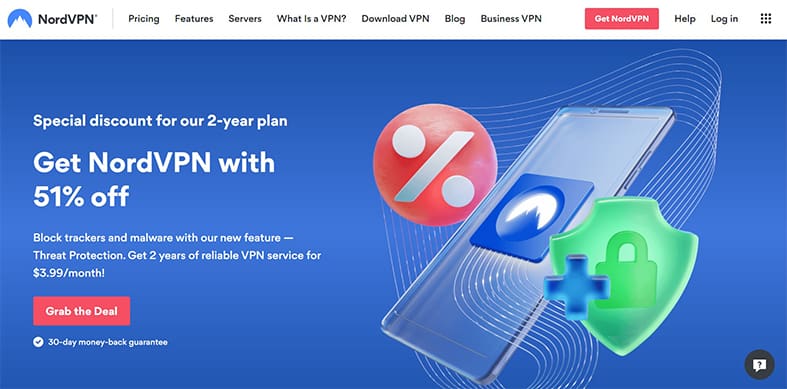 NordVPN's advantages include robust security features, a large server network, ad blockers, DNS and IP protection, threat protection, quick connection, VPN apps on popular devices, a strict privacy policy, 24/7 customer support and easy usability. On the other hand, this browser's shortcomings include the inability to configure server locations and lackluster performance in specific countries, such as Malaysia.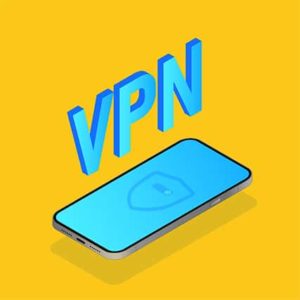 Nonetheless, NordVPN is unique in that the service supports torrenting, has fast servers, is lightweight, is compatible with Chrome and Firefox, provides fast browsing and offers a money-back guarantee on paid VPN app plans. NordVPN's strong points include security, privacy, encryption, a large server network and excellent customer service.
Why NordVPN is one of the market's leading VPN providers is covered in the full NordVPN review. NordVPN places a high premium on user protection. The VPN employs military-grade encryption, robust protocols and a strict policy regarding data protection. This lightweight addon provides robust security features by encrypting HTTP communication using Transport Layer Security (TLS) version 1.2, a cryptographic technique that ensures end-to-end encryption.
NordVPN's browser extension is available for free on both Chrome and Firefox. However, the VPN app version offers three pricing options: a one-month subscription for $11.99, a one-year subscription for $4.99 per month and a two-year subscription for $3.29 per month. NordVPN is operated under the auspices of Nord Security.
The NordVPN browser extension works as a browser-based security and privacy utility. The browser plugin conceals the user's IP address effectively and protects users from dangerous websites. Additionally, the browser addon unblocks U.S. Netflix.
2. Surfshark
Surfshark is a low-cost VPN that provides internet users with a free browser extension. The VPN includes many servers, which enables users to enjoy fast browsing and the ability to unblock georestricted websites. Additionally, the VPN supports numerous concurrent connections without affecting performance.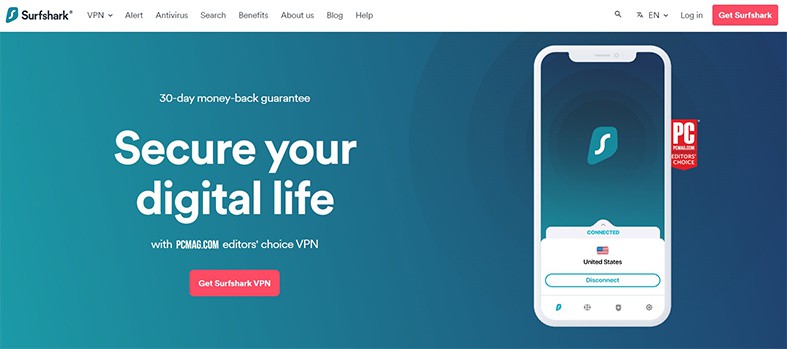 Surfshark's benefits include robust security, a strict privacy policy, fast browsing, an uninterrupted streaming experience, reasonable costs, secure servers, industry-standard encryption and excellent customer service. The downsides of Surfshark VPN, on the other hand, include a limited number of P2P servers, expensive monthly subscriptions and intermittent server performance in some regions.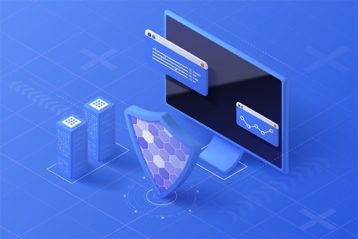 Nonetheless, Surfshark's distinctive features include ad blocking via CleanWeb, anti-malware protection, obfuscated servers, a kill switch, IP and DNS protection and a 30-day money-back guarantee. Similarly, the VPN's strong points include quick browsing, 256-bit encryption, robust protocols, adjustable settings, multi-hop connectivity and a no-border function.
Surfshark is a highly secure browser extension that utilizes trustworthy security mechanisms to encrypt web data. Additionally, the VPN provider's location ensures that all users' information is confidential. AES-256-bit encryption, WireGuard, IKEv2 and OpenVPN protocols are included in the security features. Additionally, a kill switch, DNS leak protection, virus protection and CleanWeb are included.
Surfshark is a completely free browser add-on. However, users can purchase a premium plan for the VPN app. Surfshark provides three different pricing plans: a one-month subscription costs $12.95, a 12-month subscription costs $3.99 per month, and a 24-month subscription costs $2.49 per month. Nord Security manages Surfshark. Pricing information is also covered in the full Surfshark VPN review.
Surfshark VPN is a high-performance privacy and security VPN that safeguards users against malicious activity. Surfshark's browser extension VPN app includes a kill switch for effective leak protection and excellent security features such as OpenVPN compatibility and AES-256-GCM encryption to safeguard customers' data. Additionally, the browser extension protects users' browsing sessions from illegal third-party access.
3. ExpressVPN
ExpressVPN's comprehensive browser extension is slightly different in terms of setup from others. The ExpressVPN browser extension requires the VPN client to operate. This peculiarity benefits securing both online traffic and the user's device.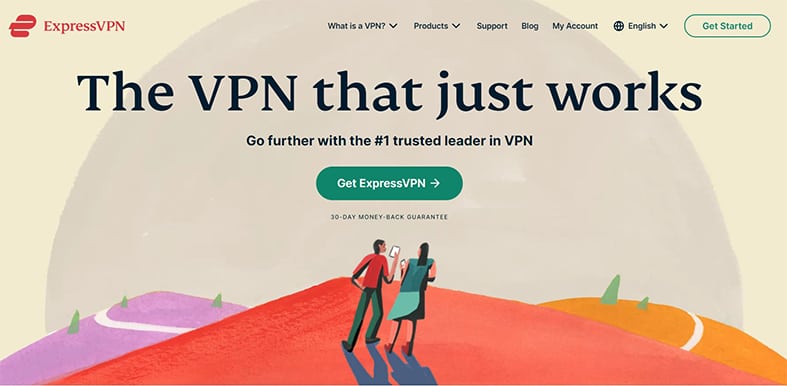 ExpressVPN's benefits include webRTC and DNS protection, advanced features, a kill switch, verified browser security and privacy, responsive customer service, split tunneling, torrent compatibility, a multilingual interface and a 30-day money-back guarantee. ExpressVPN's downsides include high monthly fees and a lack of free plans. More interested readers can check out Security Gladiators' ExpressVPN review on this provider's service.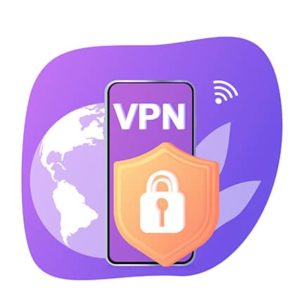 However, ExpressVPN's distinguishing features include smart controls, limitless bandwidth, DNS leak prevention, a generous refund policy, a strict no-logs policy, powerful spoofing capabilities and many server locations. Additionally, the VPN's strong point is that ExpressVPN is compatible with common browser extensions such as Chrome, Firefox, Edge and Safari.
ExpressVPN browser extensions incorporate built-in security measures such as next-generation security mechanisms. ExpressVPN's security features include a kill switch, HTTPS everywhere, industry-leading AES 256-bit encryption and a no-log policy.
ExpressVPN's browser extension is available for a monthly fee of $12.95, $9.99 per month for a six-month plan or $6.67 per month for a yearly plan. ExpressVPN is owned by Kape Technologies, a United Kingdom-based firm.
The ExpressVPN browser plugin ensures that users access websites via encrypted HTTPS. The VPN encrypts users' web traffic and enables lightning-fast browsing.
4. CyberGhost
CyberGhost VPN has one of the best browser extensions available, providing lag-free browsing. Additionally, the CyberGhost browser plugin is simple to use and download. CyberGhost is built on the Ethereum blockchain to ensure the security of users' data.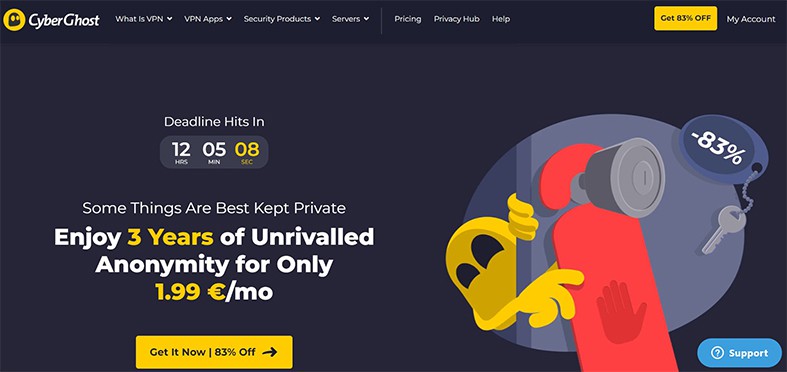 CyberGhost's benefits include strong encryption, advanced security, robust protocols, limitless bandwidth, secure servers, a no-logs policy, stability, website unblocking, webRTC leak protection and anonymous browsing. CyberGhost's shortcomings include limited server coverage in four countries, limited capabilities, no kill switch and the inability to access some streaming services.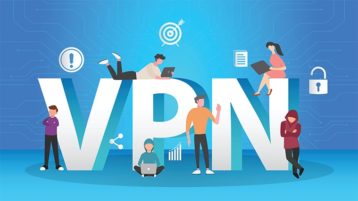 CyberGhost's unique features include secure browsing, a strong privacy policy, a 30-day money-back guarantee on the VPN app, a large server network and compatibility with browsers, including Firefox. The strong points are free usage, secure WiFi protection and surfing and user data security.
CyberGhost VPN, also covered in full detail in the CyberGhost review, is a secure browser extension that protects Chrome and Firefox with built-in security and privacy features. As a result, the VPN uses industry-standard AES 256-bit encryption and OpenVPN, IKEv2 and WireGuard protocols, all of which adhere to a strict no-log policy. CyberGhost safeguards against IP and DNS breaches, masking the user's true IP address from hackers.
CyberGhost is a free browser plugin available to all internet users. However, the VPN application is available in both premium and free versions. The paid plans are divided into four categories. The VPN costs $12.99 for a monthly plan, $4.29 per month for a one-year plan, $3.25 per month for a two-year plan, and $2.29 per month for a three-year plan. Kape Technologies, an international company, owns the VPN.
CyberGhost has a browser extension that users can install to maximize safe web browsing. CyberGhost's browser plugin protects users' privacy and grants access to georestricted material.
5. Ivacy
Ivacy features a trustworthy browser extension that enables users to access geo-restricted websites and information. The browser extension for this VPN is completely free and available to everyone. The browser plugin makes it possible to access websites such as Netflix and HBO Now. All that is required of users is to connect the VPN to the browser and start experiencing encrypted browsing.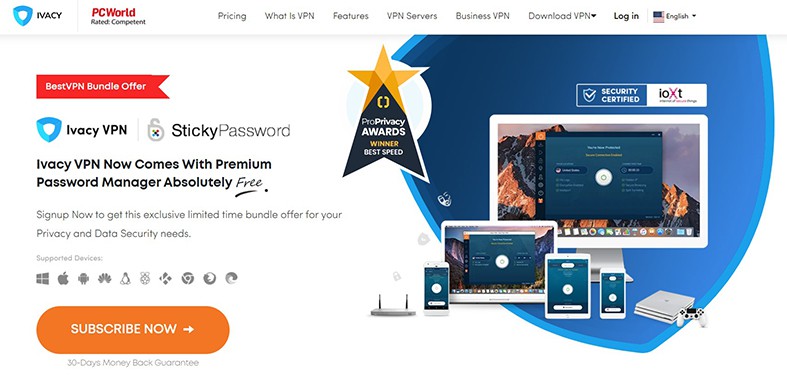 Ivacy's advantages include a large selection of servers, robust security features, a no-logs policy, fast servers, webRTC protection and compatibility with Chrome and Firefox. The disadvantages of Ivacy include the absence of a kill switch, the extension's restricted functionality, and uneven performance.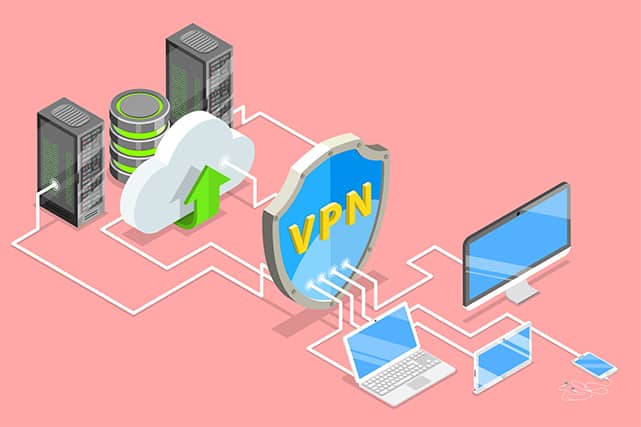 Ivacy is distinguished by the capacity to unblock geo-restricted content, privacy policy, webRTC protection, ease of use and free usage. Similarly, unblocking streaming services is a key feature of Ivacy VPN.
Ivacy's security features include 256-bit encryption, which protects users' internet traffic from attackers by encrypting sensitive data in transit across the internet.
The price is reasonable, with the one-month plan costing $9.95, the one-year plan costing $3.99 per month and the five-year plan costing $1.19 per month. PMG Pte. Limited, a Singapore-based IT firm, owns Ivacy.
This VPN, as covered in the full Ivacy VPN review, is available as a Chrome, Firefox or Edge browser extension. Users may rapidly change IP addresses when online using this browser privacy feature. The VPN addon is uncomplicated and displays the country's flag to which the user is connected. This option notifies users when the VPN has established a connection to a particular server.
6. SaferVPN
SaferVPN provides the standard VPN functionality that VPN extensions are required to provide. The browser plugin is secure and focused on privacy while providing fast browsing. Additionally, this VPN gives users access to a network of secure servers.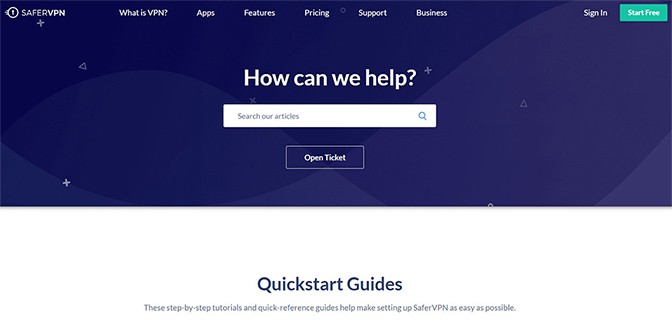 SaferVPN's advantages include a fast connection, high level of security, zero-configuration, ease of use, no lag, a strong privacy policy and a safe connection. The disadvantages of this VPN include a lack of functionality, a small server count compared to competitors, and the absence of a kill switch.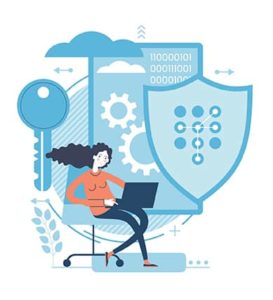 SaferVPN, on the other hand, is distinguished by compatibility with Firefox and Chrome, great usability, zero-configuration installation and robust security measures. Similarly, this VPN's strength is the ability to encrypt users' online traffic without compromising performance.
SaferVPN's security features include a rigorous no-logging policy and military-grade encryption such as AES-256, IKEv2 and OpenVPN.
SaferVPN has two subscription plans: a monthly plan that is $3.85 for the first month and $10.99 per month after that, and a yearly plan that is $27.99 for the first year and $79.99 every year after the first year. The company that developed SaferVPN is Safer Social, Ltd.
SaferVPN is a browser extension that acts as an internet privacy shield. How the VPN acts as a shield is also fully explained in Security Gladiators' SaferVPN review. To secure users' browsing activity, individuals need to visit the VPN website or the Google extension interface and install the VPN. Users can now benefit from basic VPN protection following the simple installation process.
7. Windscribe
Windscribe is one of the best VPN browser extensions available, enabling users to minimize any online footprint when browsing. Users do not need to download the VPN program before using the service as a browser security feature. Additionally, users can select any of the 112 available servers.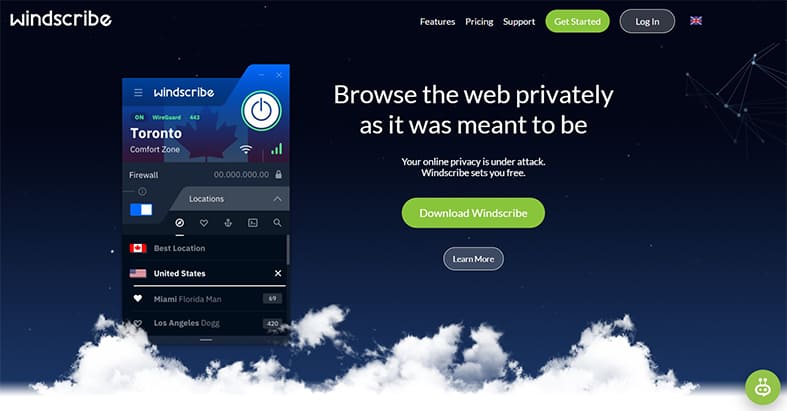 Windscribe's benefits include protection against public WiFi, unblocking georestricted websites, fast browsing, robust security, no-log policy, ad blocking, customization and webRTC blocking. On the other hand, this VPN browser extension's downsides include limited security features, a lack of complete anonymity and the inability to allow torrenting.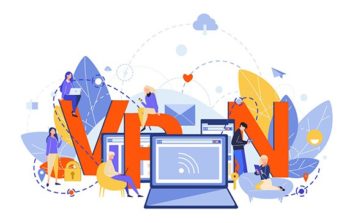 Windscribe's distinguishing features include internet freedom, ad blocking, unblocking georestricted content, language spoofing, cookie monitoring, timezone spoofing and notification filtering. There are strong points: no-log policy, whitelisting, ad tracker, location spoofing and webRTC protection.
Windscribe is a safe browser extension that encrypts data using the AES-256 cipher with SHA512 authentication and uses a 4096-bit RSA key. Additionally, the proxy uses robust protocols such as OpenVPN, IKEv2 and WireGuard. Furthermore, the plugin protects users' browsing sessions by preventing webRTC. All such features are covered in the full Windscribe VPN review.
Although the extension is free, the VPN program is available in free and premium versions. The monthly plan is $9, the annual plan is $4.08 per month, and custom plans start at $1 per location per month. Yegor Sak is the owner of Windscribe, a VPN service based in Canada.
Windscribe's browser plugin delivers a similar VPN experience as the desktop version for browser security. The VPN browser extension encrypts web traffic and prevents third parties from monitoring the user's surfing activities.
8. Private Internet Access
Private Internet Access (PIA), as covered in the full Private Internet Access VPN review, is one of the best VPN browser extensions available, combining speed and ease of use. The VPN has been operating for over a decade and boasts a server network spanning 84 countries. The PIA browser extension is simple and provides a speedy browsing experience while employing modern security and privacy features.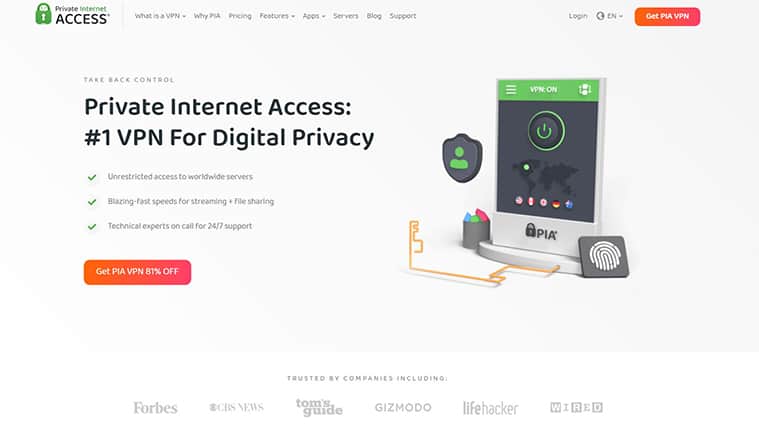 PIA's advantages include high speed, many servers, a strict no-log policy, split tunneling, a kill switch, support for various operating systems, unblocking georestricted content, and compatibility with popular browsers such as Chrome, Mozilla Firefox and Opera. Additionally, Private Internet Access provides access to streaming services like Netflix, Amazon Prime Video, BBC iPlayer, Netflix and Hulu. PIA's downsides include a lengthy subscription period, the absence of an independent audit and the VPN's location.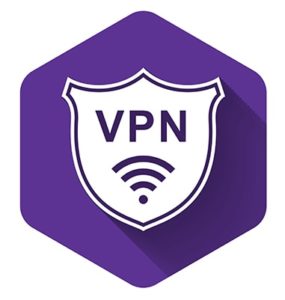 Nonetheless, Private Internet Access is unique for offering a kill switch, strong encryption, port forwarding, a no-log policy, DNS, WebRTC and IPv6 leak protection. Additionally, the good points include HTTP traffic protection, 24/7 customer support, unlimited bandwidth, support for the BitTorrent peer-to-peer network, webcam blocking and good security features.
The VPN browser plugin from PIA encrypts all internet communications originating from users' web traffic, rendering users' data unreadable to various third parties, including governments, ISPs and network administrators. Additionally, PIA utilizes robust encryption and protocols (WireGuard and OpenVPN) and provides users with the option of using 128-bit or 256-bit AES as encryption ciphers.
The browser extension is completely free and can be installed by any internet user simply by visiting the website. Additionally, a paid subscription is available for $11.99 per month, $3.33 per month for a yearly plan and $2.19 per month for a two-year plan, the last plan having two extra months as a bonus. Kape Technologies manages Private Internet Access.
Users can use PIA to encrypt network communication and remain protected while online. PIA works to ensure that users can circumvent censorship, unblock any website, and use the open internet without fear of cyberattacks. By installing the proxy to web browsers, users can access this online privacy and security.
9. Hotspot Shield
Hotspot Shield is a powerful VPN that includes a browser extension for secure and private content access. Hotspot Shield is the quickest VPN according to Ookla's speed test. This VPN offers over 3,000 servers in 80 locations to assure internet encryption. Hotspot Shield relies on robust security mechanisms to ensure that users may browse the web safely and privately while safeguarding sensitive data.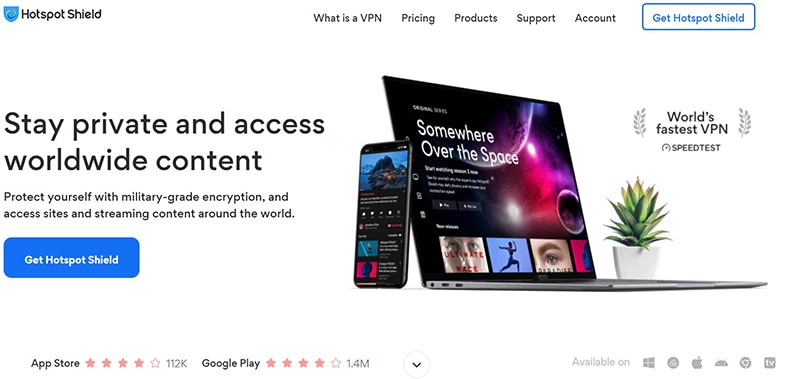 Hotspot Shield's advantages include military-grade encryption, wide internet access from any area, limitless bandwidth, money-back guarantees, 24/7 customer support, a dependable privacy feature and support for major platforms such as Windows, Android, iOS and Chrome. Meanwhile, Hotspot Shield has a few drawbacks, including the inability to use the VPN in China, the high cost of the monthly plan and the limitations of the free plan.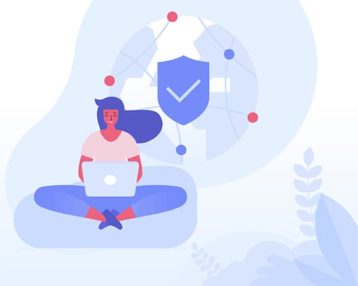 Nonetheless, Hotspot Shield's distinguishing characteristics include fast speeds, superior security features, torrent support, free plans, 24/7 live chat and server coverage in more than 80 locations. Security Gladiators' Hotspot Shield VPN review credits the mentioned qualities highly. Similarly, the strong sides include servers located in strategic places, robust encryption, great performance and a no-log policy.
Hotspot Shield protects users' data with industry-leading security and privacy policies. AES-256 encryption and the unique Hydra protocol for increased security and performance are included in the security features. Additionally, the VPN employs a webRTC blocker to shield users' real IP addresses from third parties.
The browser extension for Hotspot Shield is completely free. Additionally, the VPN offers two premium plans: "Premium" and "Premium Family," which cost $7.99 and $11.99 per month, respectively. Pango Group operates Hotspot Shield.
Hotspot Shield is a free VPN proxy for Chrome and Mozilla Firefox. Hotspot Shield conceals users' real IP addresses and gives them access to banned websites, even behind firewalls. Additionally, Hotspot Shield includes security safeguards that protect users' browser histories from spoofing.
Note:
Prices may differ from the ones shown as new plans and deals are launched on a regular basis. Please be sure to check the most current price on the official website.
How to Use a VPN Browser Extension
Using a VPN browser extension is easy with adequate and explicit user guides. Follow the instructions below to use any VPN browser extension.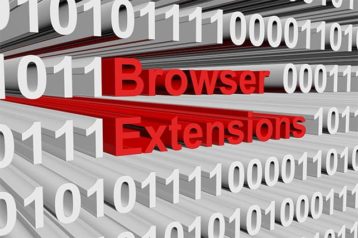 Select one of the VPNs described previously as a browser extension.
Visit the website to download a particular browser extension, e.g., Opera, Chrome, Firefox, Edge, etc. Alternatively, visit any browser extension website and search for the preferred VPN.
Click "Add to Chrome" if for the Chrome browser.
Then click the "Add Extension" button.
To complete the installation, follow the on-screen prompts.
Select a server, establish a connection and start using the VPN browser extension.
What should You Consider while Choosing a VPN for a Browser?
To make an informed decision while selecting a VPN for a browser, users should consider the following factors.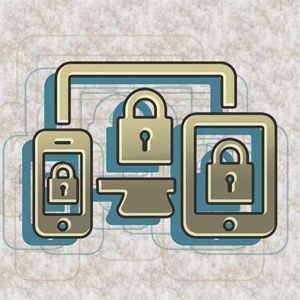 Security: Security is the primary reason for utilizing a VPN. However, users should be aware of certain security features, such as IP and DNS leak protection, a kill switch, AES-256 encryption, OpenVPN capabilities and services that a credible third party has independently verified.
Privacy: People need to look out for features such as a no-log policy and a headquarters in a country with consumer-friendly privacy laws and no data retention requirements for private companies. Many VPNs boast of not keeping or selling users' data, whereas the company's location supports requesting users' data logs at any time.
Speed: Speed is also important as this boosts users' browsing experience. As a result, users should consider VPNs with numerous server locations, allowing the option to choose a nearby location for a speedy experience. Also, OpenVPN is another protocol that enhances users' speed experience.
Unblocking Geo-restricted Content: A VPN must have the capacity to unlock extra content for users anywhere and anytime.
Flexible Payment Plan and Other Special Offers: Users also need to consider payment offers and the flexibility in payment options. Some VPNs also support anonymous payment channels, which is also good.
Does a VPN Hide Browser History?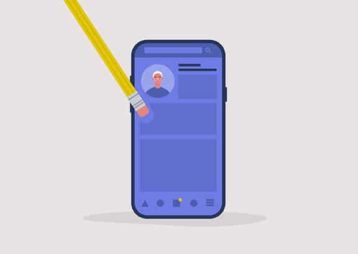 A VPN conceals browsing history by encrypting all user activity, including search histories. Thus, once users connect to the internet, the VPN server encrypts the user's real IP addresses and leaves a phony IP trace on the network. This technique, however, may not be completely effective, as connections might leave traces on every portion of the web and device, resulting in records of users' browsing activity.
Additionally, ISPs cannot decrypt the behavior of anyone connected to a VPN while browsing. Although ISPs can know that activity moves via the channel, but cannot interpret the actual activity or the user behind the scenes.
However, there is another circumstance in which a VPN becomes ineffectual in clearing browsing history. When an individual uses a VPN with a legitimate Google account, this can record browsing data that Google can track. Once logged into a Google account, a VPN does not conceal the user's identity from Google. As a result, users must first log out of Google to hide any search history.
Without all the occurrences mentioned above, clearing your browser history is no longer a worry when connected to a VPN.
Should You Use Free VPN Browser Plugins?
Free browser VPNs are special VPN deals that allow users to use VPN security services without paying. On the other hand, free VPNs come with various limitations that are unique to each VPN provider, although some VPN services provide a fully functional free plan. However, a widespread notion is that utilizing a free VPN is harmful because some VPN services profit from free members.
While servers and other services necessitate maintenance, some VPN services sell the data of free members to third parties. Free browser VPNs have the same limitations as free VPNs in terms of functionality. The features of free VPNs for browsers are basic security for browsers only, a no-log policy, cookies monitoring, ad blocking and other capabilities. The free browser provided by most VPNs cannot unblock some streaming platforms. In addition, unlike paid plans, there may be restrictions on server access.