Grayware (Greyware) is a malware that can inflict severe damage to a computer system. Grayware is not as dangerous as other malware such as ransomware or phishing, but can cause harm to the computer and annoyance to users. Grayware also has the potential to act as a vector to new harmful programs.
Grayware is a highly aggressive attack that primarily targets mobile devices and systems. This unwanted software is becoming increasingly frequent as a result of the proliferation of mobile devices. Approximately 80% of all Internet users have spyware on their system, about 93% of spyware components are present in each computer, and 89% of computer users are unaware of their presence.
Grayware is typically included as part of a package downloaded together with a new application and installed alongside it. The End User License Agreement (EULA) frequently contains provisions that clarify information about grayware and how data will be used. Still, most individuals do not read it due to the length and legal complexities of EULAs. Grayware can degrade the performance of computers and mobile devices and expose them to security risks.
What is the Definition of Grayware?
Around 2004, the term "grayware" was established. Grayware is software that is not harmful but is often unpleasant or irritating. However, this malicious software is classified as a potentially unwanted program (PUP), which refers to programs that are regarded as undesirable despite being frequently downloaded.
Spyware, adware, and phony dialers are examples of PUPs. Unauthorized key generators which generate incorrect product keys during program installation are classified as grayware by many security solutions, even though they usually contain actual malware in addition to their core purpose.
Is Grayware Dangerous?
Grayware is an intrusive application causing disruptions to the machine which can be frustrating to the user. Although grayware is different to viruses, it can still cause harm to the machine. As such, grayware must be removed from the computer.
Grayware poses significant security, confidentiality, and legal problems to an organization. Grayware frequently engages in a range of unwanted and dangerous activities, such as annoying users with pop-up windows, collecting user inputs, and exposing system weaknesses to cyberattack.
What is the History of Grayware?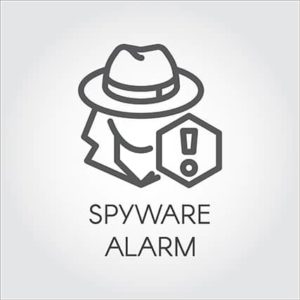 Grayware is an umbrella term used to categorize any unwanted application on the system that harbors malware. However, the history of grayware can be traced to the first occurrence of the two types of grayware: adware and spyware.
In October 1995, the term "spyware" appeared for the first time. It was first discovered on a distributed internet platform where users may send email-like messages to one another (Usenet). Spyware was renamed snoop equipment (hidden cameras) after a few years, until it re-emerged in the early 2000s, marking the start of its everyday use.
In 1999, Gibson Research's Steve Gibson (of Gibson Research) discovered a software ad on his PC. Gibson suspected that the malware had accessed his data. He decided to counter-attack and design the first-ever anti-spyware tool, OptOut. Although, the so-called adware was placed discreetly and was difficult to uninstall.
In 1995, software companies pioneered the use of adware. They are commercial software that hides in computers and tracks users' online activities for the purpose of advertising. When adware was initially introduced, it was met with resistance from industry experts who saw it as spyware. Years later, adware was widely considered as primarily legal, and its use became uncontrollable.
How are Graywares Used?
Graywares are used mainly to monitor user's activity. However, the usage of grayware either with developers and hackers will be different because of diverted motives.
Adware is a type of software that allows developers to display ads to internet users while surfing or installing programs on their computers. Developers use adware legally to reroute query results to advertising sites and link users' information for direct marketing purposes.Adware is frequently regarded as hazardous since it displays adverts to consumers similarly to malicious software. Adware also infiltrates people's systems when they do unauthorized installations or visit unverified websites.
Spyware is a type of software that collects personal data. If adware monitors computer activities to steal personal information, the spyware monitors computer activities to steal personal information.The most common way spyware is spread is through seemingly harmless online downloads. Another popular method is to use free unsecured (no password required) or easily hackable Wifi connections.
What are the Types of Grayware?
The main two types of grayware are mentioned below:
1. Adware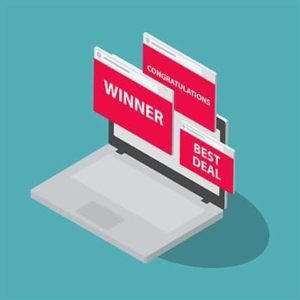 Adware is software that tracks and records a user's browsing activities. It gathers and transmits data to the hacker, who then sells user's browsing info to advertising companies for commercial reasons. As a result, advertising companies can target users' computers with advertisements based on browsing habits. However, the primary goal of Adware is to generate money through advertising.
Advertisement-based attacks are not malicious, but they can annoy users due to persistent ad bombing (Adbombing occurs when a Facebook advertiser's comment section, for example, is bombarded with promotional material). Furthermore, by disseminating malicious advertisements, they can serve as a gateway for other malware. To answer all of your questions relating to what is Adware? We have a whole guide on it.
2. Spyware
Are wondering what is Spyware? Spyware is a harmful application designed to illegally monitor and communicate information about a user's online activities to a third party. It does not usually harm the system, but it can destroy the victim's privacy.
Spyware is primarily used for marketing purposes. As a result, the unlawful spy can also monitor private financial information, such as credit card numbers and usernames and passwords for personal accounts. Spyware is challenging since it does not ask for permission before tracking and distributing user's information. Spyware remains undetected by operating invisibly in the background.
Note:
With spyware, hackers can install dangerous malware. Because the hacker can monitor the user's computer, hackers can be aware of any security breaches that can be exploited. As a result, it is critical to keep spyware from infecting the computer.
What are the Examples of Grayware?
Pop-up adverts on websites and advertisements presented by software are common forms of Grayware. Adware is frequently packaged with free versions of software. Grayware also includes messaging tools like Google Talk and eBuddy, as well as dozens of Twitter add-ons, AOL Instant Messenger, Dropbox, "Plants vs. Zombies," and weather and stock tracking utilities.
Apps are typically downloaded from trusted stores like Google Play, the App Store, Samsung Galaxy Apps, etc. However, because many apps available in these shops have historically posed a security risk, there is a high vetting process for the apps.
Third-party app shops, which are less well-known, are more likely to have malware-infected programs. Symantec revealed that third-party retailers were responsible for 99.9% of all discovered mobile malware. The malware was also more likely to be found in certain types of applications. Here are examples of the kinds of possible infected apps and expected rates.
Lifestyle apps (27.3%)
Entertainment (6.2%)
Music and Audio (19.7%)
Tools (5.5%)
Books and Reference (9.9%)
Also, in 2017, Symantec confirmed a 20% increase in grayware software variants, totaling 3,655 types. Some of the cases are:
Information about 35% of installed applications was released.
The location of 37% of devices was exposed.
63% of cases of grayware were found to have leaked the device's phone number.
What are the Statistics about Grayware?
The following grayware statistics will help understand how viral and common grayware infections work.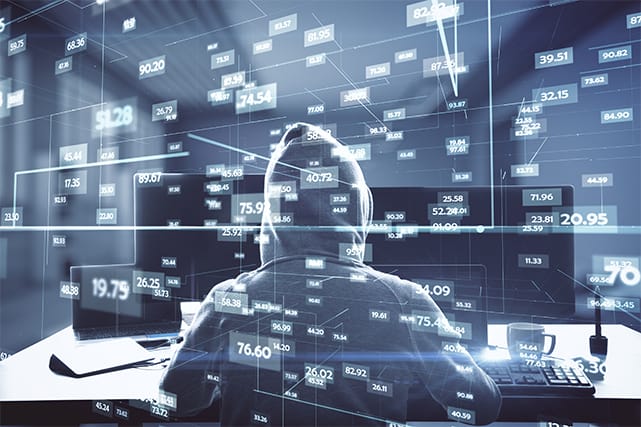 63% of users approve End User License Agreements without reading the content.
Hackers have control of between 100 and 150 million PCs on the Internet.
In 2006, criminals who stole people's identities cost the United States $49.3 billion.
In 2018, 812 million malware infections were recorded. These infections affected all gadgets, including mobile phones.
In the United States, security breaches can cost up to $225 per record.
In 2017, Uber had the most high-profile data attack. Uber paid hackers to remove 57 million people's data that had been hijacked.
China remains a cyber hotspot, with malware found on 2% of analyzed sites.
Spyware attacks forced 850,000 American homes to replace their computers in the first half of 2007.
One out of every eleven people polled had a significant, often expensive malware problem. The cost of each incident was $100, with a total cost of $1.7 billion.
Which Devices Can Grayware Infect?
Grayware is malware that may infect almost any device or operating system that can connect to the internet. The following are some of the devices that are vulnerable to grayware infestation.
Computer
Cell phone
Microsoft Windows
macOS
Android
iOS
Tablet
Ipad
Is Grayware Illegal?
Grayware programs can be legal or illegal, depending on the reason for the use. Employers can legally use grayware to track employees' activities. Meanwhile, hackers can illegally employ spyware or keyloggers, which are examples of grayware, to track and monitor user's online activities.
Warning:
Installing spy software on someone's phone without their consent is illegal. In reality, it might be a felony.
What Are the Laws Regarding Grayware?
In the same way that intent is a defining feature of every criminal conduct, it is also relevant in grayware crime. Attempting or having access to people's computers without their agreement is unlawful worldwide, and it is also punishable in the UK under the 'Computer Misuse Act.' While these regulations make it illegal to spread harmful software, they do not explicitly prohibit spyware, which spyware developers are keen to take advantage of.
The mentality of spyware makers stems from the fact that most of them function as legitimate businesses due to their methods to distribute their software to PCs. There is also an End-user license agreement (EULA) that is only available as a click attached before any user downloads.
However, there is legal controversy about whether these agreements can be considered legally enforceable in all circumstances. In the absence of certainty, spyware developers commonly exploit them as a valid form of consent.
The Computer Misuse Act aims to prevent individuals from abusing computers in illegal ways. The Act is divided into three parts, each of which states:
Unauthorized access, sometimes known as hacking, is prohibited unless the user's consent is obtained.
It's against the law to access data on a computer if the information is utilized for other illicit purposes, such as fraud or blackmail.
It is prohibited to install a virus or other malware that harms or affects how a computer works.
A £5000 fine or five years in prison is the maximum penalty for breaching grayware legislation.
How to Protect Yourself from Grayware
The ways to protect yourself from grayware are mentioned below.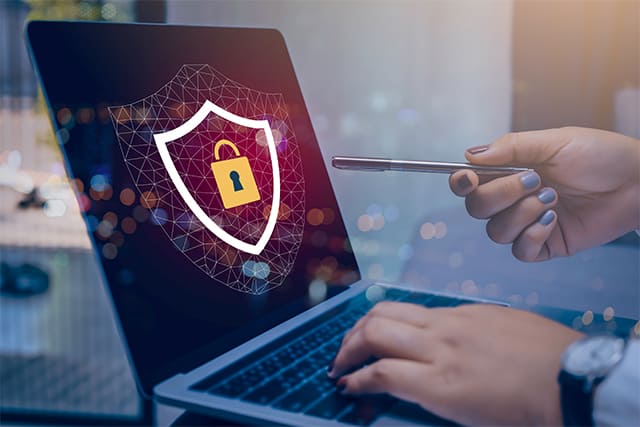 Educate your staff and warn them against downloading programs that aren't directly related to their jobs.
Make sure your browsers are updated.
Only install apps from trusted manufacturers and legitimate websites.
Regularly update your antivirus software.
Stop visiting websites that are untrustworthy and unauthorized.
Periodically run the system, checks for irregular activity.
Avoid unrequested emails.
Before downloading any software, carefully read the user agreement.
Set your computer to prevent scripts from running without authorization.
For each online account, use a unique, strong password.
Install DNS (Domain Name System) protection.
Anti-malware software and firewalls should be used.
What to Do If You Become Victim of Grayware
If you've been infected with grayware your computer may be vulnerable to a variety of malware. The following actions can be taken:
Disconnect from the internet.
Start your computer in safe mode.
Keep the other account logged out.
Keep an eye out for any unusual activity.
Scan for malware and delete it when discovered.
If the problem persists, seek professional help.
How to Remove Grayware?
These are the methods to remove grayware from your system whenever you discover any unusual activity.
1. Google Chrome can be used to scan your computer.
With Google Chrome, you can detect any suspicious activities on your computer's web browser. Grayware is difficult to detect because it is a cunning piece of software. Do the following, however, to get rid of any potentially dangerous infection.
Click the three dots in the upper right corner of the Google Chrome browser. Click "Settings," then "Advanced". Click on "Clean up Computer" after searching for it. Then select "Find." The Google Chrome browser will begin exploring the computer for any harmful apps after you click find.
2. Programs and Features
Check programs and features to confirm the download of any hazardous application. Analyze any recent downloads you've done whenever you discover an indication of malicious behavior on your system. Grayware, on the other hand, could be at play. Click "start," type "Control Panel," and then "Programs and Features" on your system's interface. Look for any suspicious programs and uninstall them using the right-click menu without restarting the computer, exit the installation.
3. Delete Temporary Files
Clearing temporary internet files in the "TEMP" folder is the quickest technique to eradicate grayware. Malware and grayware are known to hide in the TEMP folder. Click "Start" and put "%temp%" into the search bar to remove grayware from the TEMP folder. Delete the files in the Temp folder as soon as it opens, and any grayware lurking on your computer will be gone.
4. Reliable malware scanner
A full malware check is the best way to ensure that your PC is completely clear of grayware. Download and install a reputable anti-malware program from a trustworthy source. After the installation is complete, select "Full scan."To detect and stop grayware, the anti-malware software will perform a deep search of the computer's essential directories.However, because cyberattacks are becoming increasingly sophisticated, it is critical to also select an effective anti-malware software.
What are the Grayware Removal Tools?
Aside from Avast and other well-known grayware removal programs, other grayware removal tools are listed below.
Avast – what is Avast?
Comodo Free Anti-Malware BOClean
Adaware Antivirus Free
Spybot Free Edition
FreeFixer
Norton Power Eraser
Bitdefender Adware Removal Tool for Mac
Malwarebytes AdwCleaner
Malwarebytes Anti-Rootkit
SUPERAntiSpyware
What are the Other Threats?
Grayware can operate as a gateway to phishing, spoofing, and other malicious actions on a computer. Other hazards that can affect a computer are listed below.